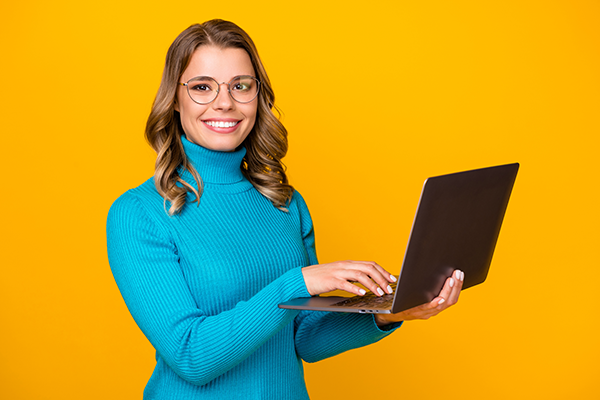 You've decided to start a content marketing program. Where do you begin?
Great content marketing starts with a great content marketing plan.
In this article, we'll explain the content marketing planning process that we have used for hundreds of clients at Media Shower, and we'll give you our downloadable Content Marketing Plan Template, absolutely free. We'll also share our best practices for using this template, with real-world examples that you can copy and paste: starter fuel for your own content plan.
How to Use our Content Marketing Plan Template
Our downloadable template is a battle-tested, one-page summary that will define three main things about your company or organization:
What the company does

Who we are writing for

What their needs are
The template is a powerful tool for planning your content marketing efforts. It helps you define what to produce: blog posts, downloadables, social media campaigns, and everything else. It works best if you understand how to fill out each of the fields, which we'll discuss in this video, and unpack in more detail below.
Step 1: Product or Service
In plain English, what do you do?
Describe your company and what it sells. This part should be no more than two to three paragraphs. It should be in plain and simple language that avoids industry-speak. We highly recommend reading your first draft to someone outside your industry: do they understand it? If not, simplify further.
As marketing managers (especially B2B marketing managers), we can get lost in our own jargon. We assume that the outside world understands our "inside" language and acronyms. Simplicity is difficult. But forcing yourself to explain the company in plain language removes barriers to understanding: it helps you connect better with your target customer who's just thinking, Don't Make Me Think.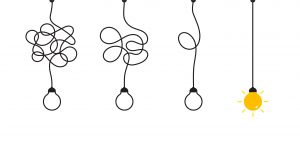 Good communication is about simplification. So simplify, simplify, simplify.
Step 2: Target Consumer Name
Give your customer a name.
This is simply a label for your ideal customer, or the general type of person who will be reading this content. (For example, you're probably generally a "Marketing Manager," even if that's not your official job title.) Think of a category of target readers: a little more general than a job title or role, but targeted specifically to the audience you hope will consume the content you put out into the world. 
As a B2B communications company, we target our content to "Marketing Managers," the people within a company that are responsible for marketing the business. While startups and small businesses will occasionally use our services, most of our clients are mid-size enterprises with a formal marketing department, so "Marketing Managers" helps us visualize them. It gives them a name.
Choose ONE target customer name. Your job is to simplify marketing for your content team. Force yourself to focus.
Step 3: Target Consumer Description
Who are we trying to attract?
Here, you provide a rich description of this ideal customer, giving as many details as possible to create a picture in the mind of your content team. This section includes their demographics, and for B2B companies, the type of job position and company.
Some of the demographics you'll want to include (see video for more examples):
Male/Female

Education

Age range

Income level

Personality traits
Of course, not everyone in your target audience will fit into one set of specific demographics, but you're just going for a "type" or a typical audience member. Giving a best guess is okay for this section. It's not meant to be perfect (trust us, no one's going to check your work), but to help your content team visualize the type of person they're after.
Don't get it perfect, get it done.
This section has some similarities to the concept of "personas" in marketing, but personas typically result in three different personality types: too much for your content team to keep in their heads. We just want one persona, your best target customer. It's much easier and more effective.
Step 4: Target Consumer Challenges/Pain Points
Why do they need us?
Every target customer has a problem they're trying to solve. What's their big pain point? What do they need? For example:
Creating great marketing content that drives leads
Managing disparate customer databases
Tracking SaaS subscriptions across the enterprise
Again, you want ONE pain point. Sure, your solution solves a hundred different problems, but force yourself to focus. Select the ONE category that drives most of your customer demand. See if that doesn't get you 90% of the way there.
Step 5: Product/Service Category
Where are we competing?
This is a two- to three-word description or your industry category; it should be specific enough to identify competitors but broad enough to encompass everything you do. For example:
Content Marketing Systems
Customer Data Platforms
SaaS Management Software
Step 6: Relevant Competitors
Who else is in this space?
List three or more companies that provide the same or similar services to yours. This gives your team examples on how competitors are doing their content marketing, and can also be used for keyword research and brainstorming blog topics. Note any examples of competitors who are doing their content marketing particularly well.
Step 7: Unique Brand Benefit
What is the ONE thing we do better than anyone else?
Until you answer that question, you don't really have a successful marketing strategy. You need to know what makes your company, product, or service different from your competitors, because this will drive the entire organization's message. 
Many companies try to stuff a bunch of product features or benefits into this field. They play Buzzword Bingo. That's not differentiating.
Avoid word salad. Think, "Even if we're not there yet, what is the ONE thing we can be the very best in the world at doing?"
Step 8: Benefit Supports
What are specific things that support this claim?
Finding your unique brand benefit is essential, but you also need to back up your claim. Here, you come up with two to three convincing bullet points that support or prove your unique brand benefit. For example: 
Brand benefit: The most flexible Content Management System for SMEs. Benefit support: Our headless software approach allows you to bring your own data…
Brand benefit: The enterprise fraud detection software that provides advanced protection. Benefit support: Our AI algorithm can detect fraud patterns that humans can't see…
Brand benefit: The content company that drives results. Benefit support: We ruthlessly track and analyze every piece of content, then iterate and improve monthly…
Step 9: Brand Voice
How do we want to sound?
Brand voice is the tone of your content. It's how you engage with customers, your corporate communication style, usually described in adjectives. Select 4-5 adjectives that describe your desired brand voice, such as friendly, authoritative, understanding, compassionate, or humorous.
Step 10: Summary Positioning Statement
Putting it all together.
The final section is a fill-in-the-blank statement that sums up your marketing plan in one sentence. You simply take your answers from the categories above, then fill them in, Mad Libs-style:
For [TARGET CONSUMER], [BRAND] is the brand of [PRODUCT/SERVICE CATEGORY] that offers the [UNIQUE BRAND BENEFIT].
In the video above, we have plenty of examples from our own company, Media Shower, which you are use as a starting point for your own marketing plan. Here's our finished positioning statement:
For marketing managers, Media Shower is the communications company that offers digital communication that drives results. 
Download the Content Marketing Plan Template
Now you have a step-by-step plan that will help create great marketing content for your business. We've tested and iterated this with hundreds of companies over the years, and it works.
If you need more help with your content marketing strategy, contact Media Shower for terrific content that will help you execute on the Content Marketing Plan you've created here.
Fill the form out below to get instant access to our Content Marketing Template.