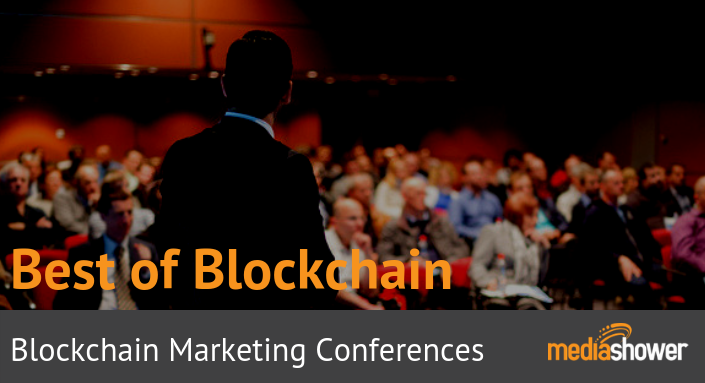 Marketing your blockchain project or startup brings many challenges, but blockchain conferences that focus on marketing or contain a marketing track can be a resource for new ideas and proven methods to help you see results. Here are some of the top blockchain marketing conferences in 2019, rated and reviewed by Bitcoin Marketing Journal.
Date
Event Name
Event Price
Expected Attendees
Description
BMJ Score
3/28/19
TF3 Premiere Blockchain Conference
Seattle, WA, USA
$325
200
TF Blockchain is not your typical Blockchain Conference. Established in 2018, it focuses on advanced level blockchain topics while providing dedicated and intentional networking opportunities, providing the perfect opportunity to meet your next investor, business partner, employer, or colleague. If you are an innovator, change maker, policymaker, or leader in the blockchain or digital currency space, Token Forum is for you.

Speakers:
Kiran Raj, CSO & Founder of Bittrex
Anthony Pompliano, Founder & Partner at Morgan Creek
Rahul Sood, CEO & Founder of Unikrn

Sponsors:
Gumi Cryptos
Concreit
Colliers International
4/8/19
Security Token Summit
Los Angeles, CA USA
$699
500
A high-end, Security Token & Digital Securities focused event established in 2019, its agenda includes a variety of themes such as custody, compliance, regulation, investing, marketing, tokenization, standards, issuance, and real estate. The summit is limited to 500 attendees and features over 40 speakers.

Speakers:
Amy Wan, Founder & CEO at Sagewise
Carlos Domingo, Co-Founder & CEO at Securitize
Joshua Rivera, General Counsel and CCO at Blockchain Capital

Sponsors:
TBA
4/10/19 – 4/11/19
Seamless Middle East 2019
Dubai
$0
10,000
Established in 2019, Seamless Fintech will not only bring together the entire G2B/C, B2B and B2C BSFI eco-system of investors to discuss, debate, and evaluate an international showcase of new bleeding edge products and services, but will also tackle the biggest challenges and opportunities in the industry such as driving financial inclusion, digital banking, utilizing technologies with the greatest potential such as blockchain, RoboAdvisors, WealthTech, RegTech, InsuTech, A.I., customer experience, and engagement.

Speakers:
Jon Matonis, Exec Director of the Bitcoin Foundation
Peter England, CEO at RAKBANK
Craig Moore, CEO & Founder of Beehive

Sponsors:
FSS Powering Payments
Geidea
HPS
Mint
NCR
4/25/19 – 4/26/19
Trescon World Blockchain Summit
Taipei, Taiwan
$295
Unknown
The summit, established in 2017, connects global blockchain gurus and technology players in the blockchain space including emerging startups with regional businesses, government authorities, IT leaders, tech entrepreneurs, investors, and blockchain developers. It features enterprise use-cases, government use-cases, inspirational keynotes, panel discussions, tech-talks, blockchain exhibition, startup pitch competitions, and a host of networking opportunities.

Speakers:
John McAfee, Founder of McAfee Associates
Dinis Guarda Author, CEO & Founder of Ztudium, Blocksdna, Intelligenthq.com
Dimitrios Psarrakis, Advisor of Economic and Monetary Policy for European Parliament

Sponsors:
Apla
MessengerBank
Accredited Coin Offering Platform
5/13/19 – 5/15/19
Consensus 2019
New York City, NY USA
$699
10,000
Professionals from leading industry startups, investment firms, financial services giants, global brands, academic institutions, and policy groups will return to New York for this conference established in 2015 to discuss the evolving real-world applications of blockchain technology. Consensus will feature three days of demos, networking, and expert discussions regarding the most important commercial developments, technical innovations, and public policy issues.

Speakers:
TBA

Sponsors:
BitGo
blox
RSK
Shift
5/22/19 – 5/25/19
CC Forum Blockchain, AI & Digital Innovation
Malta
$115
8,500
The world Blockchain conference will connect global thought leaders, policymakers, investors, and blockchain crypto startups from all over the world for a 3-day top content event. Non-collocated with any other events, the Forum is 100% dedicated to blockchain and its revolutionary impact on each sphere of human activities. It will feature inspirational keynotes, panel discussions, workshops including AI&BC for Entertainment and Marketing, fire-side chats, an investors' hub and a host of networking opportunities. Speakers will include some of the world's most renowned thought leaders and global transformers.

Year Established: 2019

Speakers:
Tim Draper, Founder of Draper
Associates/DFJ/Draper University
Roger Ver, Founder & CEO of Bitcoin.com
Vinay Gupta, CEO of Mattereum

Sponsors:
eToro
HyperBlock
HYGH
6/25/19 – 6/26/19
Blockchain Summit London
London
$0
5,000
Blockchain Summit London is a 2-day conference and exhibition established in 2017 that is dedicated to the business of blockchain and distributed ledger technology (DLT). Based on unrivaled content including marketing topics, 200 visionary speakers, and exceptional networking opportunities, Blockchain Summit London is a must-attend event to understand the challenges and opportunities of our blockchain future.

Speakers:
Marjan Delatinne, Global Head of Banking for Ripple
Hélène Stanway, Head of Digital Innovation for AXA XL
Amit Varma, CTO | Fintech Pioneer | Product & Technology Leader, CitiBank

Sponsors:
TBA
8/25/19 – 8/26/19
Blockchain Summit Singapore
Singapore
TBA
1,500
Blockchain Summit Singapore is a 1-day conference and exhibition established in 2017 that connects over 1500 industry leaders, business decision makers, tech innovators, and investors. Based on unrivaled content including marketing topics as well as exceptional networking opportunities, Blockchain Summit is the largest dedicated Blockchain Event Series in the world. No co-located side events. A purely Blockchain-focused audience.

Speakers:
TBA

Sponsors:
TBA
11/7/19 – 11/8/19
Malta AI& Blockchain Summit Winter
Malta
TBA
8,500
In 2018, Malta launched Three Bills during the Malta AI & Blockchain Summit. In 2019, the Maltese Government will enact another world first: a Fourth Bill, giving a D.A.O. its own legal personality. In addition, a task force is also working around the clock on a set of incentives that will support businesses in Artificial Intelligence. The summit will include marketing topics.

Speakers:
TBA

Sponsors:
TBA
Attending a blockchain conference can be a good opportunity to learn about blockchain marketing as well as network with others about your blockchain project. Download our ICO marketing spreadsheet for more information about cutting edge blockchain marketing techniques.