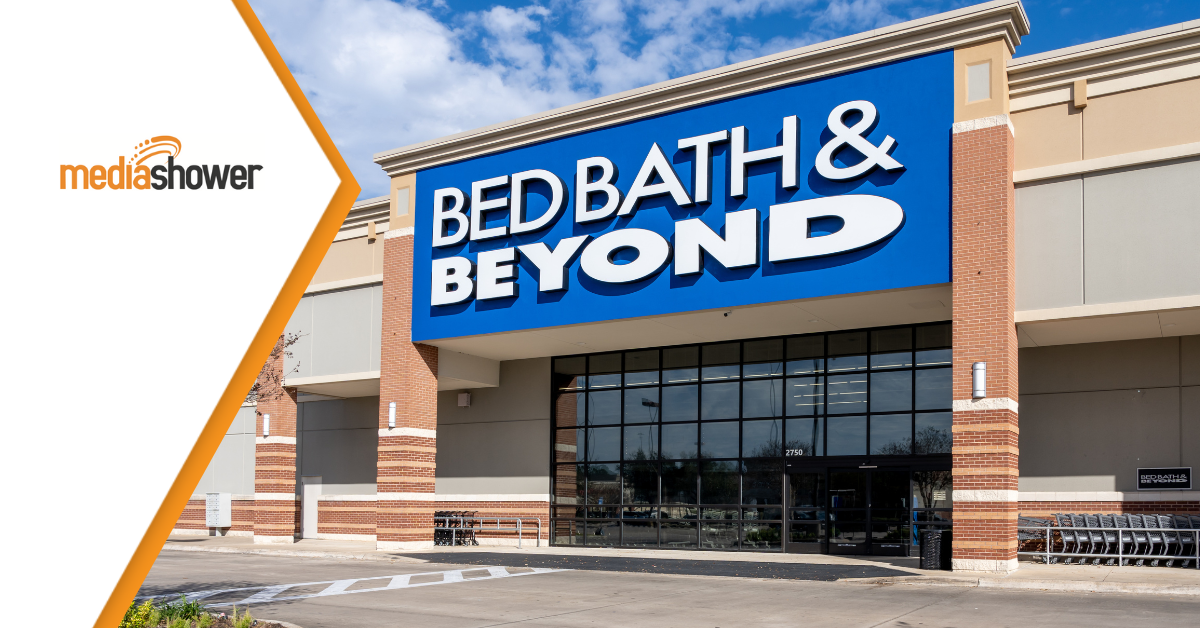 TLDR: While Bed Bath & Beyond was initially a top housewares retailer, the path has become rocky over the past few years. To revive the struggling store chain, the company is revamping its marketing strategies and trying to pivot from an ailing enterprise back to a category leader.
So What? This example is a testament to the power of marketing and shows how even a seemingly successful company can struggle without it. If you're trying to turn your own business around, Bed Bath & Beyond's story might hold some valuable lessons.
---
Introduction:
The Bed Bath & Beyond name has long been synonymous with quality retail and customer satisfaction. Yet, from demand waning during the pandemic, to supply chain issues, to e-commerce challenges, the once-successful store is struggling to keep up with a shifting environment.
While another company would've given up and sold itself to the highest bidder, that wasn't the case for BB&B. Instead, executives dug in their heels and developed new marketing strategies to revitalize the struggling chain: Bed Bath & Beyond is working hard to turn its fortunes around.
Whether you're dealing with similar challenges or just want to learn how struggling companies pivot their marketing efforts, read on to discover the key marketing moves that may help Bed Bath & Beyond thrive again.
Own Your Unique Selling Proposition
Before Bed Bath & Beyond offered online shopping, it owned the value proposition of providing a vast product selection and knowledgeable sales associates in its physical stores. While everyone else was distracted by e-commerce businesses, Bed Bath & Beyond emphasized the offline shopping experience.
In the company's "Think Outside the Screen" campaign, it launched a set of humorous videos that poked fun at people who no longer understood what offline shopping meant.
These videos subtly reminded consumers of why in-person shopping still had value, persuading them to visit physical stores. By owning its USP, Bed Bath & Beyond is trying to reignite its brand and stay relevant in a shifting retail landscape.
If your business hasn't caught up with an aspect of changing consumer preferences, think about how you can own what you offer right now. It's never too late to focus on your USP and find creative ways to highlight its value.
Adapt to the Market
Bed Bath & Beyond is also adapting by modernizing its operations and giving consumers multiple ways to engage with them, especially after the pandemic.
The company has now introduced buy-online, pickup-in-store (BOPIS), curbside pickup, and same-day delivery options. By listening to what its customers want and adapting accordingly, this may potentially improve satisfaction levels and help BB&B maintain market share.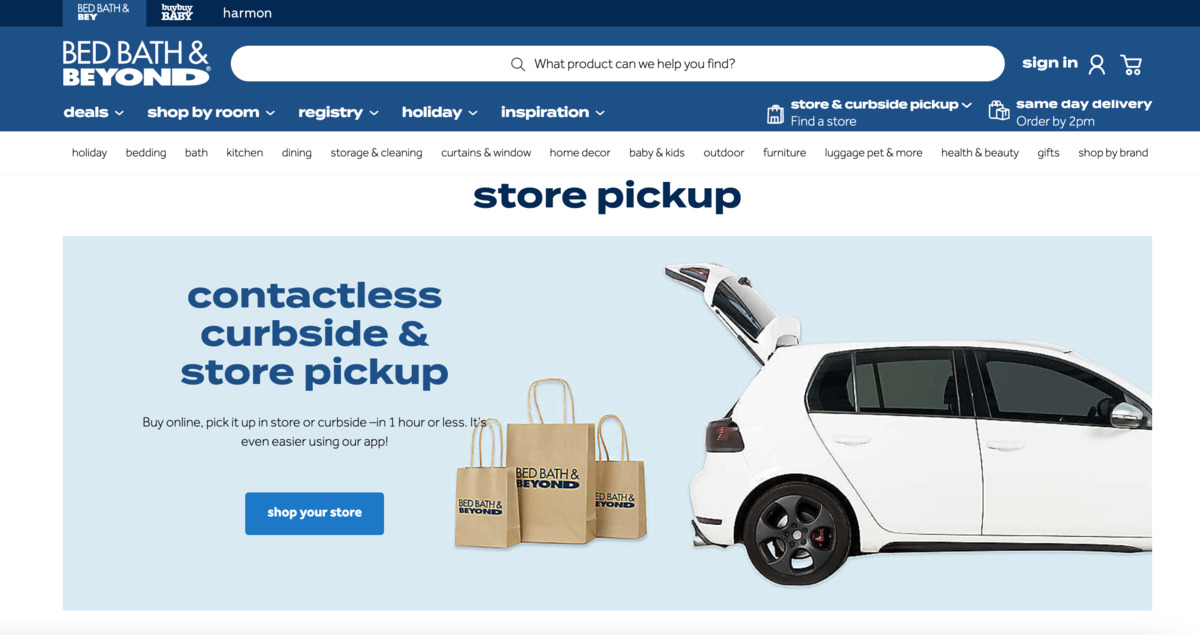 To make the online shopping experience smooth, Bed Bath & Beyond is upgrading and streamlining its website and mobile apps. It's also revamping the checkout process to be more user-friendly and friction-free, so it can be more appealing for consumers to shop online (especially when compared to its arch-nemesis Amazon).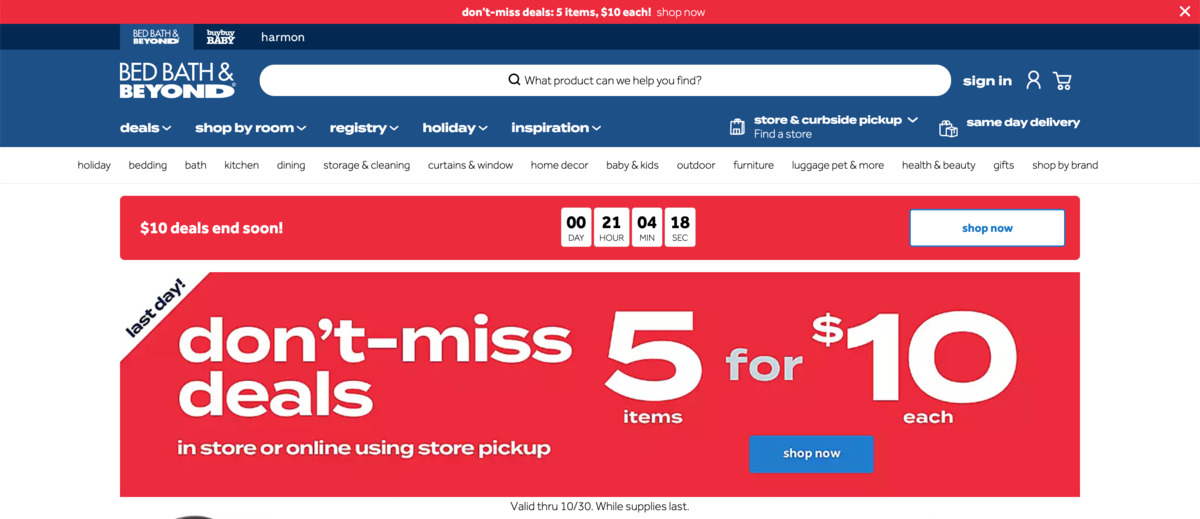 Whether you're dealing with a consumer shift or facing industry pressures shaking up your business model, regularly listen to your customers. By being responsive to their needs, you can maintain long-term success amid uncertainty.
Create Customer-Inspired Offerings
A large struggle for Bed Bath & Beyond is its declining sales. This is partly due to its lack of focus on customer-inspired offerings. The company was providing one thing, but consumers wanted something else.
To reconnect with consumers and reestablish its relevancy, Bed Bath & Beyond is taking a customer-inspired approach to product development. This strategic shift has led the company to introduce multiple sub-brands, the most notable being "Simply Essential." This is an entry-level line of products that's more affordable than the company's core line of items.
By actively listening to what customers want, Bed Bath & Beyond is creating new offerings more aligned with their needs. The marketing that's followed highlights the benefits of these new products and is helping the company regain its foothold in a changing retail landscape.
It's tempting to keep doing what you think is working for your business, even if your customers' needs are changing. To stay relevant and thrive in a rapidly evolving landscape, however, it's crucial to create customer-inspired offerings.
Communicate One Message
When Bed Bath & Beyond saw it was struggling, it hired not one, but three marketing agencies to turn things around. This move could be crucial in transforming its marketing strategy and leveraging its USP effectively.
If you look at the company's social media channels, you'll feel "warmness," which perfectly aligns with its slogan, "We make it easy to feel at home!" It isn't just the social media channels; this notion of "home" applies to all customer touchpoints.
The stores have been completely redesigned to offer a more welcoming and relaxed atmosphere. This shift is helping the company connect with customers on deeper levels while also differentiating them from other retailers.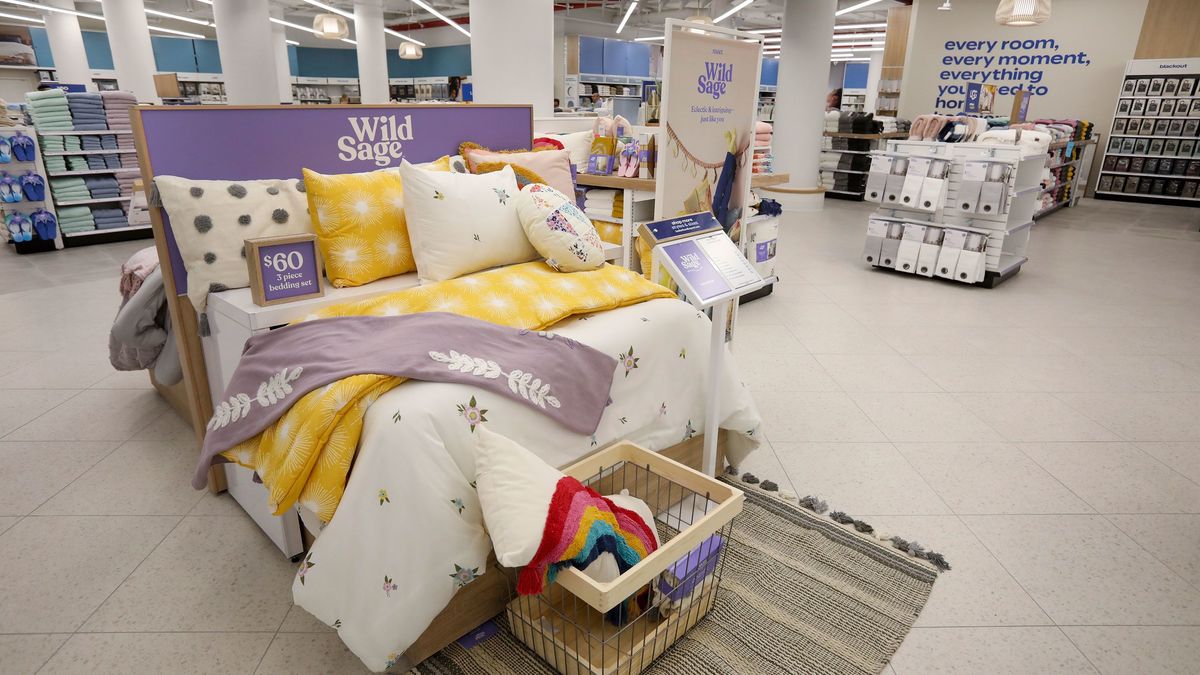 If you're looking to strengthen your marketing efforts and fight off competition in an increasingly complex landscape, you need to hire the right people. This could mean working with digital marketing agencies or bringing on employees with fresh talent, but having the right team will ensure your brand identity remains consistent and compelling.
The Takeaway
Bed Bath & Beyond may have lost much of its market share, but by enforcing a few changes to its marketing strategy, it hopes to regain its footing and continue to expand.
To do the same for your business, the message is clear: put your customers first. Listen to their needs and take action on what they're telling you. This can make magic happen, and you can stay relevant and thrive regardless of what challenges come your way.
If you're facing a similar situation in your business, follow these steps to ensure continued success in a rapidly changing landscape. Hiring the right people is essential for your marketing efforts to be successful.
At Media Shower, we specialize in helping brands tailor their marketing communications in a fast-moving world. To learn more, click here to contact us.