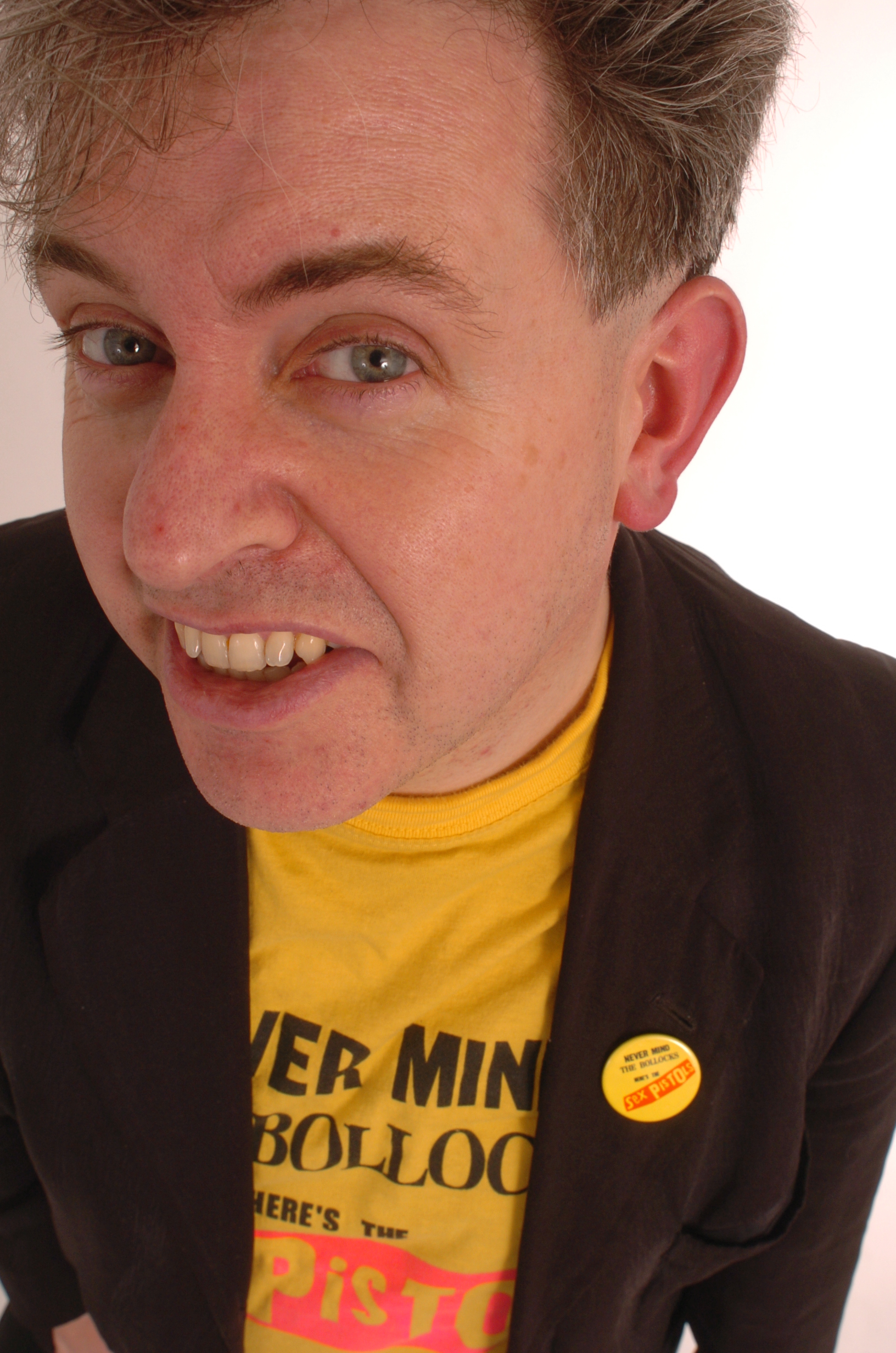 Although he has an MBA and has spent the past 18 years teaching MBAs, even Peter Cook says the usual 2-D grids that MBA programs rely on are great for theory but are often too dry for busy professionals to really absorb and put to use.
So Peter turns to the likes of Ozzy Osborne, Prince and Lady Gaga.
"Music offers a high engagement way of getting the best ideas from academia into the minds, bodies and souls of busy people," Peter says.
The chemist, entrepreneur and musician offers keynotes, master classes and seminars to help corporations overcome creative ruts using the power of music. There are a couple reasons it's an ideal tool for bringing thought leadership to busy people.
"Music relies on improvisation (creativity) in the creation process," he says. "To be successful, it also requires the conversion of that creativity into something that people want to hear and consume (innovation)."
Now more than ever, businesses need innovation to adapt and change, and this requires them to learn to generate bright ideas and convert them to sustainable innovations, Peter adds.
Here, the managing director of Human Dynamics and The Academy of Rock offers more of his thoughts on using music to spur creativity, shares best practices for fostering innovation in business and discusses the biggest culprits of stagnation. 
Can you tell us about your professional background?
My career has been based around three concurrent passions: science, academia and business. I started life as a scientist leading innovative Pharmaceutical Product Research and Development teams to bring multi-million dollar life-saving drugs safely to the market. This included the first treatment for AIDS and trouble-shooting businesses and starting up factories around the world.
In my second 18-year cycle, I moved into MBA tutoring for blue chips and worked on internal business, organization development and change consultancy.
Concurrently, I've developed my businesses over the last 18 years, which have brought together my science, business and music passions. At the same time, I've been very lucky with my education. I am MBA qualified, a Chartered Chemist, Fellow of the Chartered Institute of Personnel and Development and a Neuro-Linguistic Programming Old Master without all the neuro-babble.
What's the story behind the Academy of Rock?
I've run Human Dynamics and The Academy of Rock for 20 years now. Both are creativity and innovation management specialists, although Human Dynamics delivers the work through more conventional means – business and organization development, training and coaching.
The Academy of Rock tends to focus on master classes and keynotes that blend leading ideas in business with the power of music.
We deliver these programs all over the world for clients such as Roche, The United Nations, GSK, Unilever, Nokia and so on. We are also associate educators with Duke Corporate Education, which offers world-class Corporate Development Programs, ranked No. 1 in the world for 12 years by The Financial Times.
How do you think music (or any form of creative expression) can help people be more innovative business owners?
Businesses now are confounded with process and procedure. These structures tend to stifle original thinking. In our master classes, keynotes and longer-term development programs, we set out a number of parallel lessons from business and music for business owners.
Perhaps the easiest ways to get hold of these would be to sample my books The Music of Business, Sex, Leadership and Rock'n'Roll and Best Practice Creativity, acclaimed by Professor Charles Handy, Tom Peters and Harvey Goldsmith, available on The Academy of Rock website or via Amazon.
Alternatively, go to my online learning program "The Music of Business" or get in touch for a Skype coaching session.
What are some best practices that business owners and/or managers can implement to encourage their employees to think more creatively?
When we've worked with companies like Pfizer, BP, Johnson and Johnson, Unilever, Roche and Fuji Film, we've helped them in several ways:
Culture / climate for innovation – It's no use introducing best practices and tools into an unreceptive culture and climate. Progressive companies like the ones I've mentioned work away tirelessly at the quality of their leadership and management, as they set the tone on making a culture and climate that encourages calculated risk taking, embraces failure and curiosity, and encourages people to become more "T-shaped."
Strategies / techniques and tools – We provide a wide suite of tools to help people diverge and converge in their thinking. I say a wide suite because all tools have their limits. To become a master of the art, one needs to develop a repertoire and not become a one-trick pony. This is why some proprietary brainstorming type products fail to deliver a return on their investment.
Project based – Sometimes we work on specific projects as a creativity catalyst or coach to help people work on specific projects that need our input in small doses. As the company implements the project, our involvement declines, thus we are used as a catalyst – in small doses until the innovation reaction is under way inside the company.
What advice do you have for business leaders who might be in creative ruts?
That's a difficult one, as there are thousands of strategies for mental escapology. However, the following things often work when you are stuck: Take a break. Change the point of view on a problem. Explain it to someone else, either a novice or an expert like me. Go for a walk. Play some music. Do the washing up – almost anything to take your mind off the problem can help you start anew.
When you visit companies, by your observation, what seems to be the most common reasons for creative stagnation?
Two things stand out:
Complacency is bad for creativity. Sony ignored digital music because it was at the top of the mountain with its record company, and look what happened. If you are the No. 1 company, the only way is down the chart unless you find new things to keep you ahead. Complacency can derive from market domination sometimes due to size or a poor culture where nobody tries any more.
So too is myopia – Nokia completely missed the iPhone to their ultimate peril. One of the quickest ways to spark creativity is to get employees out in their environment to learn from the ground about what's new, either their customer's environment or more widely. Creativity comes often from random connections. I spoke with George Clinton, AC / DC's drummer, and Roberta Flack recently, and all attest to the importance of hearing something new in the ordinary. Each of them could tell me a range of stories about how they had created new music from fresh ears.
What brands/companies have you come across that seem to have fostered creative contributions the best? What sets them apart? What can we learn from them?
It would be easy to pick out Google, and they do seem to be on a virtuous circle at the current time with a culture and climate that makes creativity and innovation the norm. I have always loved Johnson and Johnson. Once again, their creativity and innovation is embedded at a cultural level via their set of values called The Credo. They use creativity tools to make their divergent and convergent thinking processes more effective and efficient (More / Better Ideas / Faster).
Who do you listen to (or what type of music do you listen to) when you need to dive into a project that requires game-changing thought?
I don't use particular types of music as a soundtrack for my thinking, and one problem with music is that it's an entirely personal thing. So, if classical music works for one person and Lady Gaga for another, that's fine by me. There has been a lot of rather poor research done of late on this topic, and despite applying the magic word neuroscience to it, the findings are no more insightful than what you could find out from a good DJ – that fast music makes you move quicker and that slow music is better for reflection and so on.
That said, I have used music in certain circumstances on occasion:
To write books that require long trains of continuous thought, I found the robotic quality of Kraftwerk's music very effective!
To get me moving on a topic that requires energy, I will resort to rock or pop music. Anything from Led Zeppelin to Lady Gaga.
To slow me down when I want to reflect, ambient or classical music often works well.
What rock star do you think offers the best example of ongoing innovation? What can we learn from him or her?
Prince and Lady Gaga are great examples. Prince for his continuous and uncompromising fusion of musical styles and unwillingness to rest on former glories even at the expense of his fans. Lady Gaga for packaging up 1990s dance music and fusing Glam Rock and Madonna into something that grips the heads, hearts and souls of a new generation. Gaga is proof that you don't need to be original to be innovative. These and many more artists are discussed in my books, master classes and seminars via The Academy of Rock website. You can view a video of my friend Bernie Tormé talking about the idea of creating new music from almost nothing on this video we made for Bloomberg TV.
Follow Peter on Twitter.