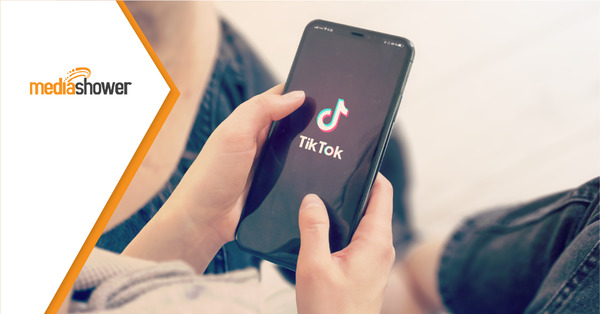 TLDR:  Since its release in 2016, TikTok has skyrocketed in popularity, becoming one of the most-used apps in the world. With its simple yet engaging format, it's easy to see why users of all ages have flocked to it. This kind of engagement is hard to come by, so it's worth looking into what makes TikTok so special.
So What?  TikTok has become a powerhouse in the social media world, and brands would be wise to take note of its success. By incorporating some of the same elements that have made it so popular, businesses can reach new heights with their marketing strategies.
---
Introduction:
When it comes to app popularity, TikTok is the reigning champ. The app has skyrocketed in use over the past few years, and there are many reasons why. From its user-friendly interface to its unique culture of creativity and focus on getting people to be themselves, it hits the right notes with people of all ages.
If you're looking to up your digital marketing game, it's worth borrowing a page from TikTok's playbook. Here are some key ways the app has been successful in engaging its users — and how you can incorporate them into your own digital marketing strategy.
Empower Self-Expression
One of the biggest reasons for TikTok's runaway success is its focus on user-generated content. The app celebrates creativity and individuality, giving users a platform to share their unique perspectives and talents. This focus on self-expression is a huge draw for people of all ages. It allows them to express themselves in a way that feels authentic to their viewers.
If you want to engage your audience on a deeper level, focus on creating a platform that allows for self-expression. This could mean giving people opportunities to share their own stories, creative content, or opinions. When you allow your audience to express themselves, they feel more connected to your brand and more likely to stick around for the long haul.
Encourage Engagement and Interaction
TikTok also encourages engagement and interaction between users. This is done in various ways, from the use of hashtags to the incorporation of challenges into the app. Where else can users sample others' content, add to it, and share it with friends? By encouraging users to engage with one another, TikTok creates a sense of community and belonging.
You can encourage engagement and interaction among your own audience by using similar tactics. Try incorporating hashtags into your posts, running social media contests, or starting discussion threads on your blog or website. When you make it easy for audience members to engage with one another, they'll keep coming back for more.
Make it Fun and Entertaining
Apart from its focus on user-generated content and engagement, TikTok is also a lot of fun. The app is packed with hilarious videos, catchy tunes, interesting tidbits, and clever challenges that keep people laughing and entertained for hours on end.
According to a Nielsen study, an average 31% of TikTok users included "lifting my spirits" as one of the top three reasons for returning to the platform regularly.
TikTok is the perfect antidote to the serious and often daunting world we live in, which is why people are drawn to it in droves.
To keep your audience engaged, make sure your content is light. This doesn't mean it can't be informative, but it should always be enjoyable. Try incorporating lighthearted videos, funny memes, and interesting bits into your content mix.
Make the Onboarding Process Fun
When it comes to signing up on TikTok, the onboarding process is a breeze. All you need is a phone number and an email, and you're good to go. This is in stark contrast to other social media platforms that require lengthy sign-up processes and multiple verification steps.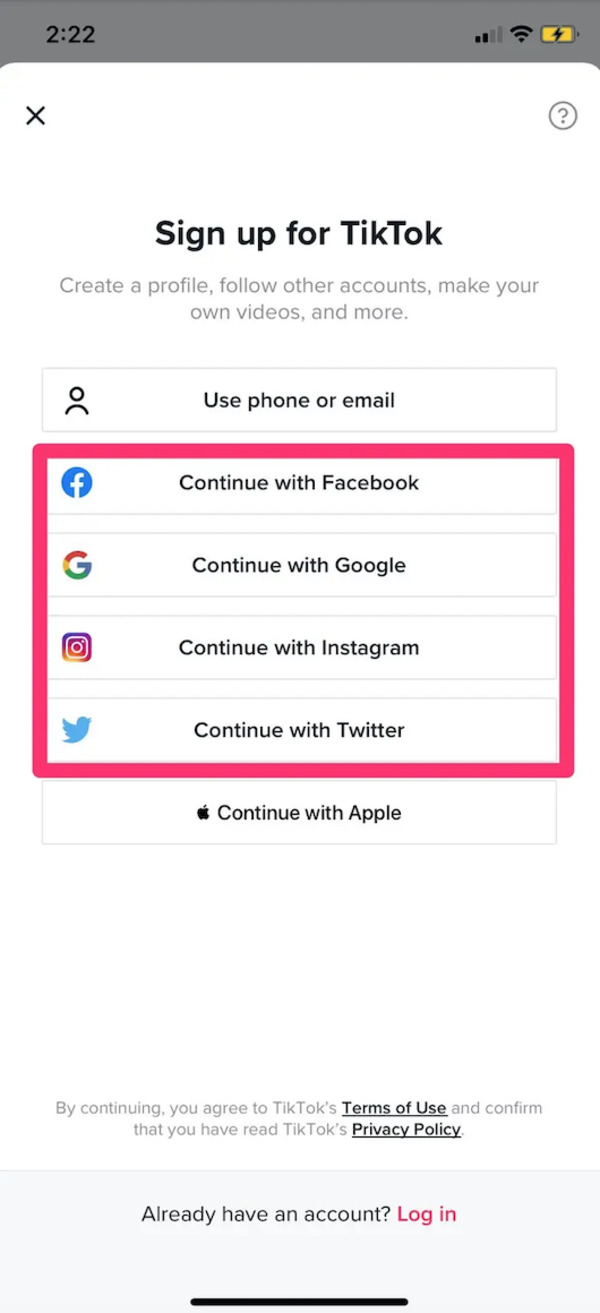 Simplicity is key when it comes to onboarding. The TikTok app gets right to the point. It asks for the bare minimum of information from users. Then, the fun begins. You're immediately thrown into a world of interesting and entertaining content you can start exploring right away.
If you want to engage new audiences, make the onboarding process easy. This could mean keeping your signup forms short and sweet or providing users with a wealth of engaging content right away.
Tailor the Content to Your Audience
One of TikTok's biggest strengths is its ability to tailor content to its audience. Its discovery feed, also known as the "For You" page, is packed with videos tailored to each user based on their interests, interactions, and past viewing habits.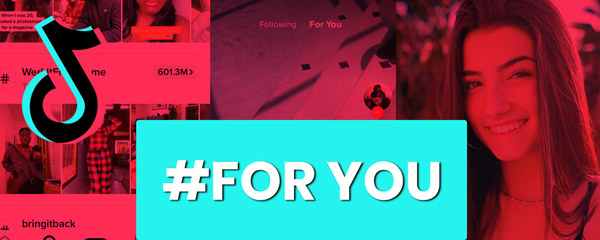 This level of personalization is something other social media platforms have been working hard to replicate but haven't achieved. TikTok has nailed it, and by tailoring content, the platform ensures users are always seeing videos they're interested in. No more scrolling through irrelevant content.
You can replicate this approach by tailoring your content to your audience. Figure out what they're interested in and cater to those interests. Use demographic data to figure out what content is most relevant to your audience. Make sure you're constantly publishing new and interesting content they'll love and that will reel them in.
Final Thoughts
TikTok's strategies are what marketing books always preach. However, they're rarely executed. TikTok has managed to stand out from the pack by focusing on user-generated content, viral trends, and personalization. These tactics have made the platform insanely popular. There's no reason you can't replicate them in your own marketing strategy, so get creative, have fun, and watch those engagement numbers soar!
At Media Shower, we develop content and communication that engages your audience like TikTok. Click here to get a free trial of our platform.