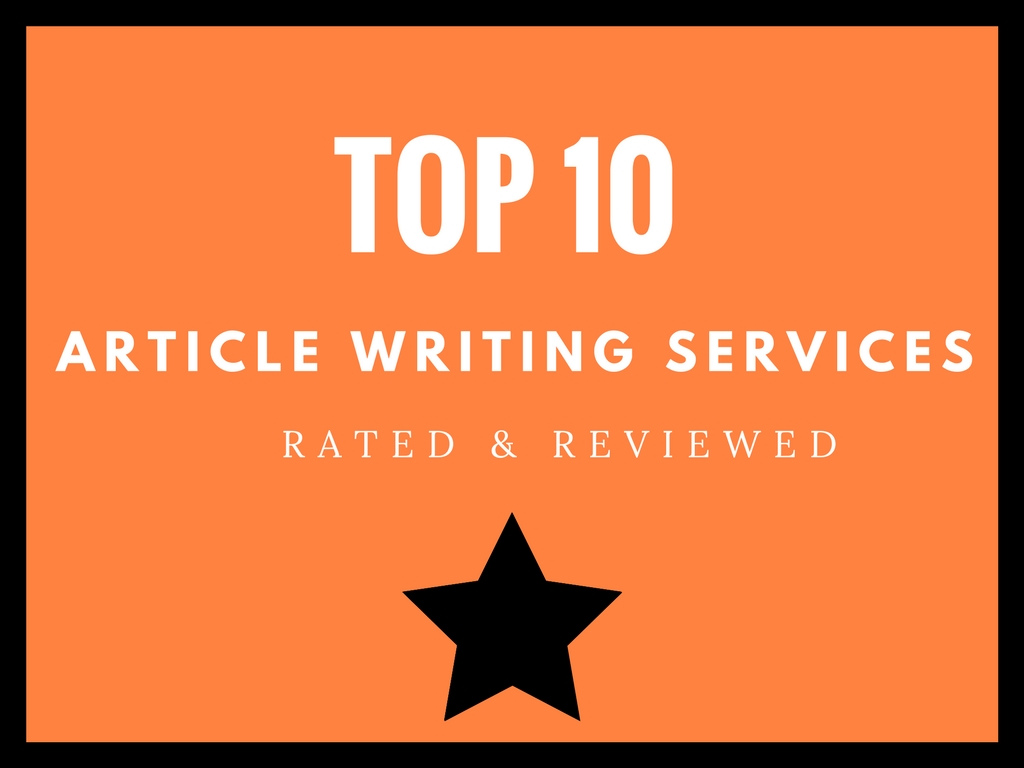 When you order articles or other individual pieces of content from an article writing service, you expect professional-level results. However, as in any service industry, your mileage may vary depending on the quality of the service you choose.
We know how difficult it can be to evaluate article writing services on your own. To help you narrow down your options, we've reviewed some of the most popular choices and ranked them based on customer feedback, industry reputation, and other factors. This way, you don't have to spend as much time on your own research.
Note: This group of companies is focused specifically on article writing services. If you're in need of a more comprehensive content assistance, see our rankings and reviews of content writing services.

*Klout scores no longer exist as of May 2018. Social Mention Strength is a metric used by Social Mention that indicates the likelihood that a brand is being discussed in social media.
1. Media Shower

Description: When you order articles through Media Shower, the staff will create the article idea and gain your approval of the topic. You're then matched with a vetted, highly experienced journalist who will deliver unique, original material designed to inform and inspire your audience.
After the writer completes the piece, an editor reviews it for quality assurance and corrects any mistakes, then delivers it to you. This proven process ensures that every article you receive not only meets your needs but will reflect your brand.
Pricing: Custom pricing based on industry, target audience, and length.
Customer Reviews:
"Content is Media Shower's strength. They are very good at finding interesting ways of talking about our business, and getting our users engaged with our blog."
"Definitely great value for the money … we have been using Media Shower for guest blog posting services, and the quality is what you'd expect to find from companies charging 2-3x as much. Highly recommended."
2. Upwork

Description: When you order articles through Upwork, you'll choose a writer from among the freelancers who "bid" on the job. Unfortunately, you're just as likely to meet inexperienced or unqualified writers as you are to encounter seasoned professionals.
While Upwork provides you with access to hundreds of thousands of freelancers, the extra work required to individually vet applicants might reduce this article writing service's value.
Pricing: Established between the customer and the writer, ranging from $2 to $100 per article or more.
Customer Reviews:
"I [was] satisfied because I found cheap labor but not quite satisfied with their performance. At first, they were excellent but then started to let me down more and more. I ended up doing the job myself which is complete opposite of why I joined in the first place." —Renato I. via Sitejabber.com
3. WriterAccess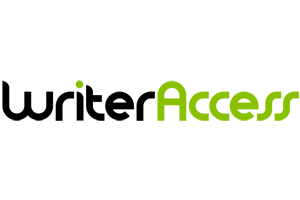 Description: You can order articles quickly and easily through Writer Access. Writers receive ratings between two and five stars, so you'll pay more for writers who have earned better ratings.
Platform subscriptions start at $39/month for specialized services. You can place as many (or as few) orders as you want.
Pricing: Article rates start at $0.02 per word and can exceed $2 per word, depending on the writer's quality and experience rating.
Customer Reviews:
"I have nothing but great things to say about Writer Access. They have exceeded my expectations in every way. I have been most impressed with the clarity of their writing and the expeditious, but most professional manner they complete the task at hand. Thank you WriterAccess." — George B. via Writer Access's website
4. Bunny Studio Writing


Description: Speed is the name of the game at Bunny Studio Writing, formerly Article Bunny. The writing arm of this content company promises fast, high-quality articles from industry professionals.
You can submit an article request for a contest (in which multiple writers pitch their ideas) or a "Speedy," which means any writer can accept the project and complete it by your deadline. You can also directly book a writer you like.
Pricing: "Bunny Pros" set the prices they'll accept for articles of different lengths.
Customer Reviews:
"Absolutely amazing! This writer knew exactly what I wanted and wrote everything beautifully and on point. I am very excited to share this article!" –Souny West, Collabz founder
5. Textbroker

Description: Over the years, Textbroker has developed a reputation for providing inexpensive content for companies. Like on Writer Access, writers receive star ratings based on their output quality and customer reviews.
You can hand-pick a team of writers for your articles or open up each project to individual bidding.
Pricing: You'll pay anywhere from $0.015 to $0.72 per word based on the writer's rating.
Customer Reviews:
"I've been an intermittent user of TB services. I've found the quality average even for the top quality service level hence haven't made heavy use of their service." — Ray C. via Sitejabber.com
"As far as the service offered, Textbroker is hands down the best option. That's not to say it's not without bugs. Basically, publishers list articles they'd like written, then writers claim the articles they'd like to write. This means that articles may go unwritten." — Cathy R. via Sitejabber.com
6. Constant Content

Description: Although Constant Content offers article writing services, it also has a database of already-written articles that customers can purchase. If you decide to create a custom order, you'll complete a questionnaire for the writer's reference and state how much you want to pay.
Pricing: Depending on the writer, you might pay anywhere from $20 to more than $200 for an article.
Customer Reviews:
"Constant Content is a great site for both writers and buyers who are looking for high-quality content. As an Internet marketer, the content on the site could probably be too expensive as you can easily hire a writer to write a unique article for much less." — via IM Report Card
7. iWriter

Description: When you order articles through iWriter, you fill out a form that details the information you want to be included in the piece. You can request articles ranging from 150 to 6,000 words in length, and the company promises fast turn-around times.
Pricing: Article prices range from $1.40 to $435 depending on quality and length.
Customer Reviews:
"My main issue with being a buyer was that my content failed [C]opyscape." — Tiffany Lambert via TiffanyDow.com
"For me, the delivery time is the biggest advantage of using this service. I mainly use iWriter when I need a piece of content written ASAP. In general, you will usually receive a finished [500-word] article within 3 hours." — Matthew Barby via MatthewBarby.com
8. Zerys

Description: You can open up an article writing project to the entire stable of Zerys writers or choose a freelancer based on his or her profile. After you fill out information about what you want your article to include, the writer completes the assignment and you review it for quality. If you like the article, you pay for it and can publish it on your site.
Zerys doesn't make customers pay unless they're satisfied, so this site offers a risk-free article option. However, writer quality will vary significantly.
Pricing: Per-word rates range from $0.01 to $0.50 per word based on the amount of research required and the quality of the finished product.
Customer Reviews:
"I really love this platform. The workflow that the platform automates is exactly on point with the way a professional content marketer would execute a campaign."
"Zerys has become a valuable tool for our agency to manage our content development process. Using their platform, we've been able to try many writers and narrow the field to a handful of quality writers that fit well with our style and requirements. It's definitely a valued tool for our company."
— Both reviews via Zerys website
9. Articlez

Description: Many customers turn to Articlez when they need extremely inexpensive copy for their blogs and other online properties. You can get an article, blog post, "blurb," or other pieces of content cheaply and quickly, but you'll have to sacrifice quality.
The posts don't undergo significant quality assurance prior to their release to the customer, and you might find grammatical errors, as well. Additionally, writers can't include resource links in the content, so there's no way to source their information.
Pricing: Standard articles between 350 and 500 words start at $11
Customer Reviews:
"I just had my first Press Release order with you guys completed and approved. Very well written compared to others that I have received from other companies. Refreshing." — John Oszajca – MusicMarketingManifesto.com via Articlez.com
"I purchased a couple of articles for several of my blogs. I had requested about five articles for about [thirty-five] dollars. It took about eight days for the articles to be delivered to me. That took forever. Some of the articles had a couple of grammatical errors. The rest of the articles had so many errors it looked like a third-grader attempted to form an essay. I was highly disappointed because it felt like I had to reform the entire articles which was pointless to buying them." — via IM Report CardSumming It Up
10. SEO Article Writing Pros


Description: The article writing services at SEO Article Writing Pros are a little less transparent than the other companies on this list. You submit an order form online and wait for a member of the writing team to complete it. Orders can take five or more days to be fulfilled, and you have to submit an order to receive a custom quote.
In addition to articles, this service will also write white papers, web content, social media posts, and ebooks.
Pricing: You have to disclose your project details to receive a custom quote.
Customer Reviews:
"Please pay attention to the keywords and the comments submitted with the order." — Rancliffe C. via SEO Article Writing Pros website
"Quality article was written and under expected time frame." — David via SEO Article Writing Pros website
If you're in the market for an article writing service, this list should help you decide which company will meet your needs. Having all the facts in front of you will save you from wasting time (and money!) so you're not disappointed in your content.
Interested in what Media Shower can do for you? Sign up for a free trial and find out for yourself!