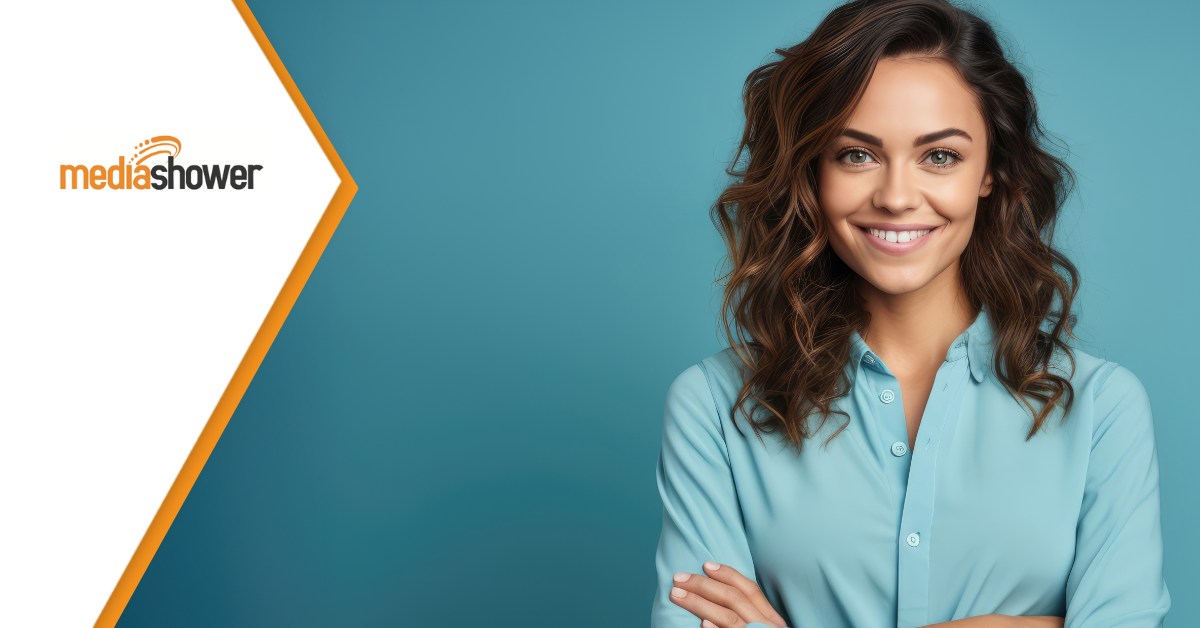 Have you ever wandered through the magazine section at Barnes & Noble? It can be a real eye-opener when you see the number of periodicals dedicated to women's fitness or antique guns, for example. It's like, who knew?
A similar surprise might await the person who steps into the world of blog writing services. First of all, yes, they exist. And there are lots of them.
TL;DR: If you are looking for an effective way to implement your content marketing strategy, you must publish quality and regular posts on your website, and this is where working with a professional blog writing service comes in.
So what? As a business owner or marketing manager, you must understand how crucial great content is to your company's success. However, balancing your other daily activities with writing and publishing high-quality blog posts can be challenging. 
---
Here is our comprehensive guide to blog writing services, rated and reviewed by our editors.
Once primarily a vehicle for personal, confessional-style diaries, the blog has evolved into one of the most powerful brand-building tools. At this point, content marketing without blogging is like a pierogi without stuffing – empty and bland, yet many companies hold back from building a blog. 
They do so for many reasons, including financial reasons, the need for a coherent brand voice, and a natural fear of the work and commitment of blogging. Few things are more dispiriting online than a dead blog that nobody has tended for a few years.
With the right plan, however, creating and maintaining a vibrant, engaging blog is easier than you may think. And once you establish a blog and it finds its groove, you'll wonder what took you so long. 
While blogs may not get the attention that social media platforms do at the moment, blogs are the forbearers of social media and can accomplish things that social media can't. 
Start here if you're still deciding whether to hire from within or outsource the work. But if you're seriously considering using a blog writing service to launch and sustain your blog, here's what you should know.
What are the Differences Between the Leading Companies?
 Writing Quality: Are you getting Pulitzer or Puh-leeze?
Cost: Remember, you get what you pay for.
Customization: Will they tailor their services to your needs?
Idea Creation: Some services will create and write the ideas for the articles.
Responsiveness: Do they talk to you? Respond quickly to emails?
Some blog writing services keep a finger on the pulses of SEO and social media sharing trends, while others are solely about getting the words to you ASAP. Some let clients request edits, while others don't, so you take what you get. Other companies contract with freelancers to keep costs down, while others have their stable writing talent available. 
Blog writing services also offer services other than blog writing that help ensure that the blog posts they produce for you will be seen by as much of your target audience as possible. They keep up with search engine changes and what they mean for SEO, and they know what characteristics of a blog post make it more likely to be shared on social media or commented upon.
Finally, there are different levels of service from different blog writing companies. One may send you blog posts in the file format of your choice to do as you please, while others post content directly to your blog for you to have a more hands-off approach. 
Consider the product you want to receive before choosing a blog writing service and ensure the provider you select offers that product. If they don't, chances are another service does.
How Much Do Blog Writing Services Cost?
It all depends on the quality of the writing you're looking for, but here are some good rules of thumb:
You'll pay anywhere from $20 to $200 per article for content marketplaces.
For content agencies, you'll typically pay a monthly retainer (costs vary greatly) that gets you a certain amount of content.

Independent freelancers charge between 2 and 30 cents per word, between $6 and $90 for a 300-word article.
Copywriting services will provide basic articles for anywhere from $5 to $30 apiece.
Blogging is a shining example of getting what you pay for. A decade ago, you could have talked a desperate freelancer into writing your blog posts for a couple of bucks each, as long as you were willing to put up with atrocious grammar, spelling mistakes, and work that may or may not have been original. 
If you were lucky, you found a blogger who could string together good sentences and work at a low pay rate, but today, those bloggers are more likely to know their worth and be paid accordingly.
The price range for blog posts is nearly as wide today as it used to be, but the difference is that businesses (and bloggers) are aware of the caveats. Most companies that hire a blog writing service know better than to expect aesthetically beautiful, engaging posts for just a couple of bucks.
Wondering how much it'll cost to manage your company's blog in-house? This tool is here to help you out! Just input your hourly rate for the following services, and you'll see what it'll cost you each month.
Note: Does not include the cost of hiring writers
Of course, the other extreme exists too. You could pay a couple hundred dollars per blog post, and there are blog writing services that are happy to convince you that anything less than a premium price will get you something that looks like an 8-year-old slapped it together.
Most businesses realize it will take a minimum of $25-$30 per post to demand excellent quality. However, $250 a post is only reserved for major projects, like downloadable eBooks, infographics, and extended blog posts.
Do They Have an In-House Content Team?
As mentioned earlier, contracting with freelancers can be an excellent way to keep costs to a minimum, but you're rolling the dice regarding the product quality you receive. Blog writing services with their content teams may cost more than the ones that outsource your projects to the lowest bidder, but the extra expense is worth it for several reasons.
A blogging service that has been around for any length of time knows that if it finds an outstanding blogger, it should do what it can to keep them available, and that typically includes paying them more than a couple of cents per word. 
The blog writing service also gets to know each writer over time and can precisely match the client with the writer. The writer, who used to be an attorney, is perfect for the law firm client, and the one with an engineering background can explain how concrete countertops are made for the home contractor client.
Furthermore, the blog writing service knows who can turn something around fast and who just had a root canal and won't be up to speed for a few days. In short, it's the difference between flexible, developed expertise and simply going for low price and speed.
What Services Do They Offer?
The services offered vary from company to company, but here are the key ones to look for.
Blog Writing: Um, yeah. We hope so

Idea Creation: This lets you leave the brainstorming for article ideas to others.
Editorial support: One-on-one advice and support can be crucial.
Automated publishing service: You don't have to spend time publishing.
Data Tracking: This lets you see which blog posts perform better than others.
Knowing exactly what services you want is essential when vetting blog writing companies. If you simply wish to have five 500-word posts on home decorating delivered in Word files every Friday morning, ensure the service you're considering offers precisely that. 
If you're starting a blog as part of your website's SEO push, make sure the blog writing service you choose is fluent in SEO and offers SEO services you may need, such as keyword research.
If you want a blog writing service to deal with everything from developing ideas to writing posts to editing and posting them on your blog so that you can take a hands-off approach, see that your provider has experience doing this and maintaining a strict editorial schedule. 
Suppose you're trusting a blogging provider to handle end-to-end blogging needs. In that case, you must ensure they know what they're doing, have experience maintaining a blog, and are worthy of having your login credentials.
See: What Makes a Good Blog Post: 10 Tips for Corporate Bloggers
Email is great, but it shouldn't be your only communication channel with your blog writing service. They should offer you multiple communication options, including video calling interaction through channels like Skype or Google Hangouts, phone calls, text, and interactive chat windows. 
A good writing service should work with you. If you want to communicate via smoke signals or carrier pigeons, they should at least be willing to entertain the idea. And they should be responsive right away. Blogging is, by nature, fast-paced and updated frequently.
Nobody has time to wait three days for an answer to their email about a problem with a blog post. Expect your queries and communications to be acknowledged within hours so you can work with each other to address the issue with minimum delay.
Do They Promote Your Blog Posts?
Who wants to invest in blog posts that people need to see? That's precisely what can happen if you choose a blog writing service that doesn't have the SEO and social media chops to promote posts successfully. And it's not an add-on, after-the-fact promotion. 
Promoting your blog posts starts with the idea phase, with topics people care about and are likely to share with friends. That doesn't mean clickbait, but well-thought-out, well-executed ideas written by journalists and appropriate subject matter experts.
Promoting your blog posts also requires regular communication and developing a strategy to reach your most valuable client or customer. Furthermore, the selection of keywords should be strategic, and your blog writing service should have enough experience to know which types of content attract the right kind of attention. 
They should have connections with influencers across industries and subject matters and be willing to reach out to the influencers that matter to your business sector. Collaborative efforts with influencers should also be a possibility.
Ask These Key Questions Before Hiring a Blog Writing Service
How long have you provided blog writing services?

How much does the typical 500- or 1,000-word blog post cost?

Does your team assist with idea generation?

Where do you get your writers?

Do you have access to a range of subject matter experts?

How do you handle fast-turnaround projects?

Will your writers make editorial changes if I don't think a post is entirely up to scratch?

Does your team work to promote blog posts, and if so, how?

Can you share some success stories and information on ROI?

Do you track and report reader conversions?

How do you stay in touch with your clients?

Is trying out your services without making a long-term commitment possible?
Blogging doesn't always receive the kind of supernova attention you might get from an incredibly captivating Instagram post. Still, it builds your brand and establishes you as an expert in your field worthy of engaging with regularly. 
Blogging is to social media what a riveting novel is to the jacket copy. It's one of the most important tools (we still say the most important) for brand-building today. When combined with outstanding execution, an SEO strategy, and connections that can rapidly build your online community, the return on investment can be swift and positive.
Find the blog writing service that listens to your needs, speaks your language, and fully understands the power of outstanding content, and you can be confident your blog will make you proud. You can take that initial step right now. Create an account to order three free content ideas and see why Media Shower is one of the top blog writing services in the world.