Are your content marketing campaigns similar to poorly-produced indie movies: clever at the start but failing to deliver satisfactory endings? It's a problem many business owners face in today's world of over-information. From unexpectedness to engagement, let's discover the strategies that are working well for others in this latest round of content marketing awesomeness.
Skyfall and Coke
Commercials for action movie sponsors are expected to include strategic product placements in scenes starring the movie's lead actor. BORING. The marketers of Coke Zero took a different approach … and the unexpectedness of that approach is what makes this video so effective.
Don't have the budget for a professionally-produced video? You don't need one. The core success of this marketing strategy rests in presenting information in a new way — whether in video or written format. Step away from the expected in an engaging manner and your audience will be hooked.

Weekend Hashtag Project
Content that fails to bring audiences into the experience is useless. Instagram marketers understand this and are effectively bringing their app users into the conversation with their weekend hashtag project.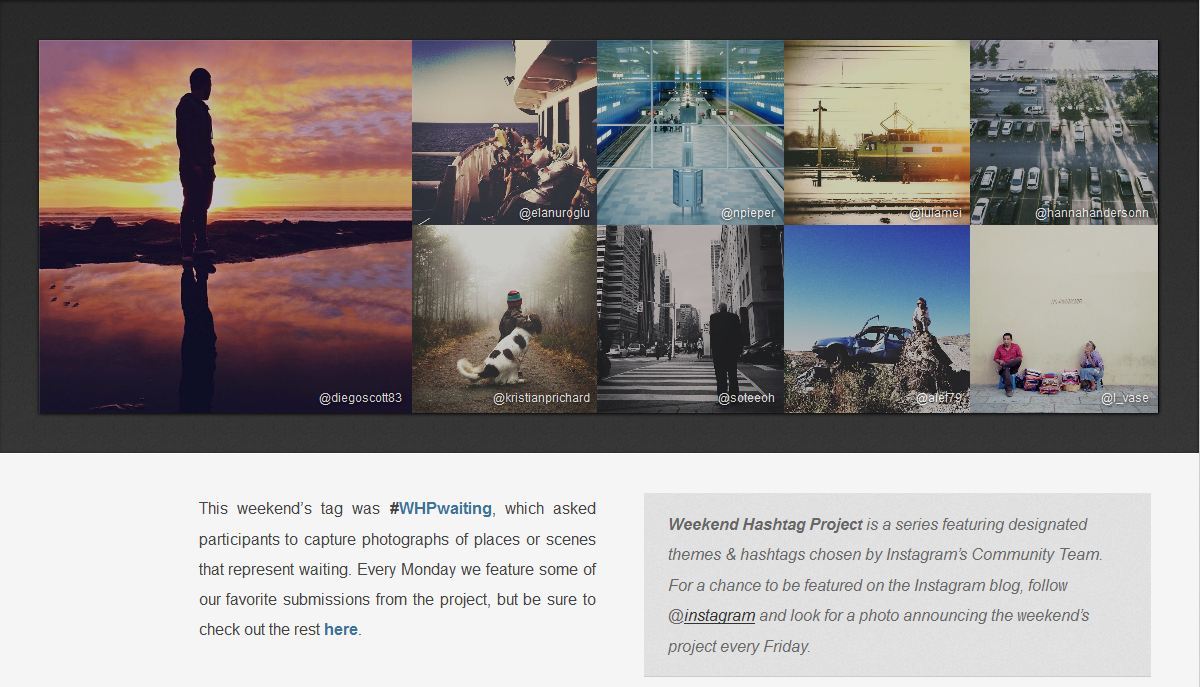 Users are invited to take and tag photos on an assigned topic each weekend and weekly winners are then featured on the app's blog. The project isn't about the company; it's about the audience and, ultimately, that tactic is boosting the app's reputation.

The Responsibility Project
Me, me, me… That's the content message broadcast by many companies. Liberty Mutual Insurance takes a different approach with The Responsibility Project, a website that creates a conversation about people doing good things in the world. The website provides useful and meaningful information in an authentic manner and, shocker, its main purpose isn't to sell the company's insurance policies.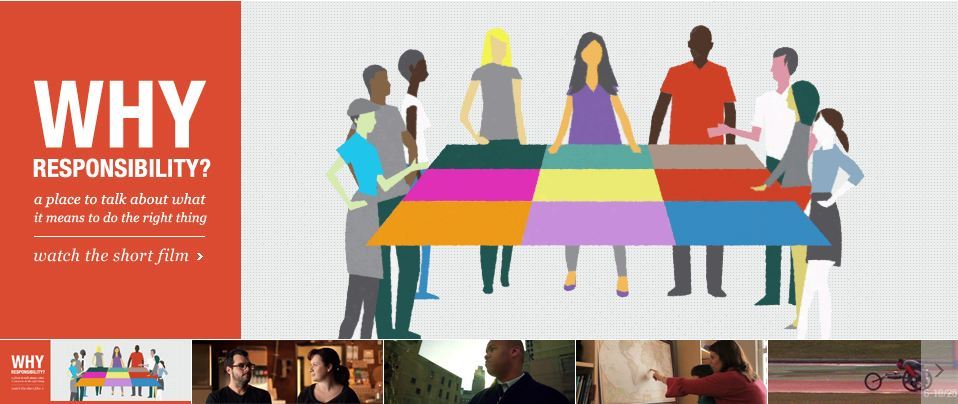 The core content marketing tactic used by The Responsibility Project is to provide relevant and useful information to potential customers, whether or not that information is directly tied to the company's products. If used properly, this strategy builds trust in and a reliance on your company.
Our Food, Your Questions
Transparency in the processes used to create food at McDonald's in Canada? Unbelievable, isn't it? Well, that's what makes the strategy behind the Our Food, Your Questions website so effective.

Visitors can ask any question pertaining to food at McDonald's and the company promises to answer. The website debunks the theory that the fast food conglomerate has hidden food secrets, thus enhancing brand trust. Genius.
Will it Blend?
Infomercials are ridiculous. The folks at Blendtec poke fun at the industry by placing ridiculous items in their blenders — such as iPads and video games — to see what will happen. The videos are humorous and engaging, while displaying the power of the company's products. This is product promotion on steroids.
If your company exists in a typically boring niche, spice up your content with a little humor. If executed properly, strategic humor is a powerful tool for engaging customers and increasing a company's online presence.
Content marketing can be a tricky beast to master. While you may not have the marketing budget to compete with big-name marketers, you can replicate their core tactics. By utilizing unexpectedness and engagement in your content, you will drive enhanced marketing results and increased business success.