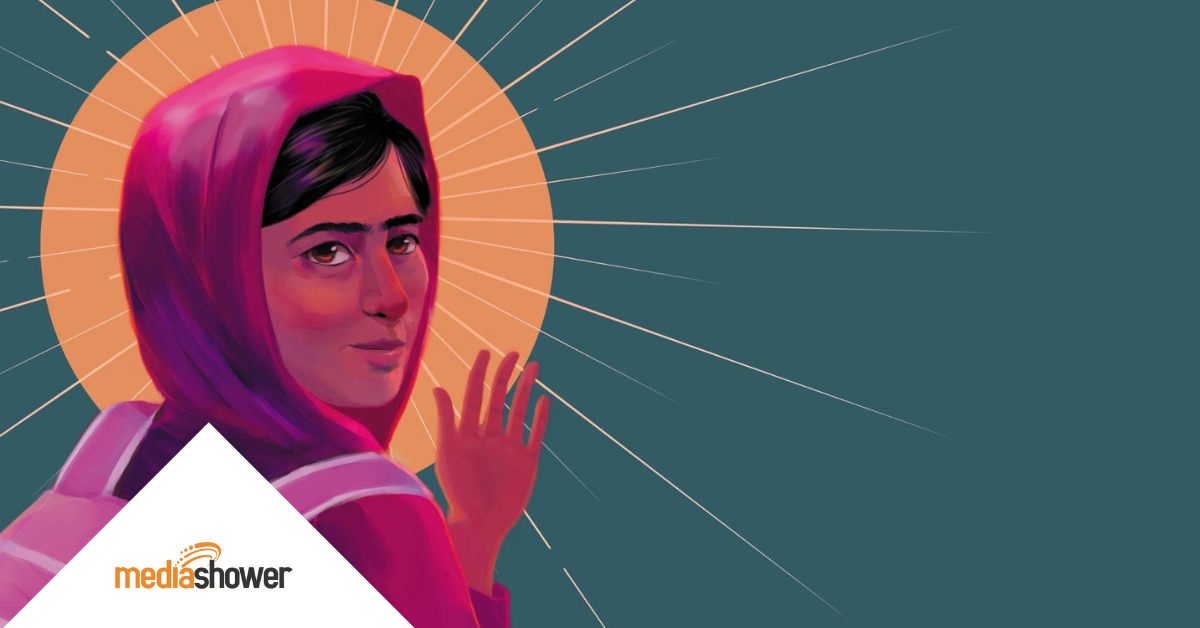 TLDR: After a near-death experience at the hand of terrorists in Pakistan, Malala Yousafzai gained worldwide attention. She was able to use that attention to fuel activism around education and women's issues around the globe. She kept speaking out and became an international figure for her bravery. 
So What? Yousafzai used her experience and the common dream of women to appeal to a sense of fairness and justice in her audience. Here's what great communicators can learn.
Malala Yousafzai gained international recognition and fame for her activism, particularly her advocacy to make education available to all girls worldwide. Yousafzai began speaking out about the plight of girls' education under the Taliban in Pakistan when she was only a preteen, and her speech before the United Nations Youth Assembly in July 2013, two years after the Taliban nearly murdered her and another girl, brought her message to the forefront of the world stage. 
Yousafzai forged an instant emotional connection with her audience worldwide by making simple and powerful statements that evoked empathy from her audience as she told her personal story. Her passion inspired action on behalf of her and other girls worldwide to remove the barriers to their education. She became the youngest person to become a Nobel Peace laureate and the first Pashtun Pakistani to do so.
Forging an Emotional Connection
Making an emotional connection with the audience makes almost any speech more powerful. Emotion is at the heart of effective communication, and Yousafzai made an extremely powerful emotional connection, especially given her young age. 
In the speech, Yousafzai tells how the Taliban shot her to try to take away her voice, but that they failed in their goals. 
"The terrorists thought that they would change our aims and stop our ambitions, but nothing changed in my life except this: Weakness, fear, and hopelessness died. Strength, power, and courage were born. I am the same Malala. My ambitions are the same. My hopes are the same. My dreams are the same."
She forgives the person who shot her and says she learned compassion from religious teachers like Muhammed, Jesus Christ, and Lord Buddha. 
Her words are more than just a call to do what is right or demand what she wants to do; they are an emotional appeal to her audience to feel her pain and hope, and love for the world. Her impassioned appeal touched the hearts of millions and made them care about the injustices happening thousands of miles away.
Telling Powerful, Compelling Stories
Storytelling makes messages more memorable and compelling. A considerable part of Yousafzai's appeal is her story about being a girl who loves learning and how that love–and, nearly, her life–was nearly taken away. 
People want to root for those standing up for what is right and who have suffered much to get to where they are today. And Yousafzai made her story even more powerful by saying it wasn't just her story.
She said that "Malala Day" is not her day but that it belongs to every girl and person who is standing up for their rights. "So here I stand, one girl among many," she said. "I speak not for myself but for all girls and boys. I raise my voice — not so I can shout, but so that those without a voice can be heard."
Her story is enlarged and made more compelling and powerful because it is also the story of many girls, boys, and others worldwide who faced and still face similar circumstances. 
Inspiring Action for Positive Change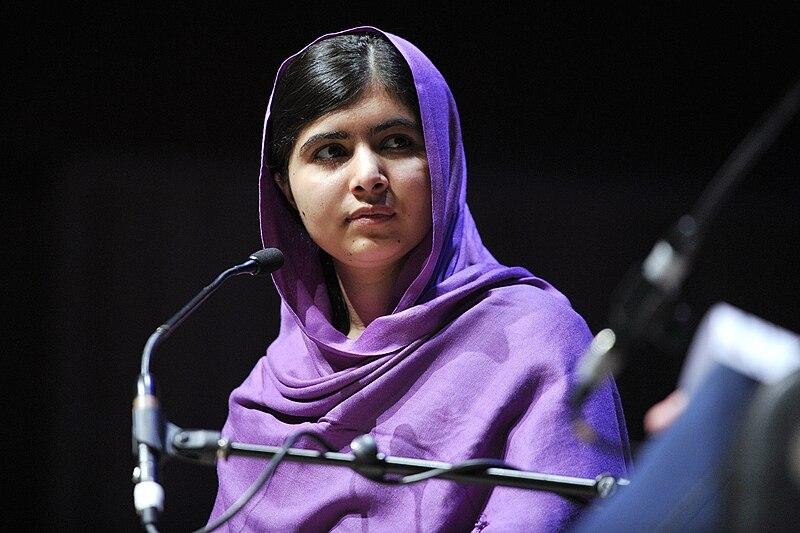 Yousafzai was clearly calling for action to enable girls worldwide to attend school and for the international community to push for this to happen in places like Pakistan, where the Taliban had gained partial control.
She must have learned that with a clear call to action, people may understand their role in bringing about positive change. 
In part, she said, "We call upon the world leaders that all the peace deals must protect women and children's rights. A deal that goes against the dignity of women and their rights is unacceptable." She also called for all countries to mandate free compulsory education for all children, to reject violence and harm to children, and to show tolerance to those with different viewpoints. 
Her central theme was education for girls, and she ended her speech strongly: "Education is the only solution. Education first." A call to action needs to be compelling but, above all, simple. People won't remember much of the content in even the best speech, but they will remember a compelling call to action when it is said simply. 
Delivering with Passion and Authenticity
To anyone who listened to Yousafzai's speech, it is clear that she believed everything she was saying down to the core of her soul. Not only was her delivery passionate, but she also put her life on the line to live by her beliefs. 
This passion and authenticity help our words have a real impact. "Peace is necessary," she said. "We must not forget" about the women and children suffering under discriminatory and restrictive rulers, because children are "waiting for a bright and peaceful future." 
People respond to passion and authenticity with their own excitement over being able to bring about change. If Yousafzai can stand up for girls' education even after someone nearly killed her, it inspires her audience to feel there must be something they can do to help, as well. 
Impactful messages that appeal to emotions, tell compelling stories, defend ideas with passion, and inspire action for change will be the ones that stand the test of time, like Yousafzai's speech before the UN. This young woman has much to teach her peers of any age about how to be a great communicator. 
Do you need help to make your communications clearer and ensure that they reach their intended audience? Marketers, meet your master plan.