At Media Shower, all our content begins with the article pitch, which is a title and description of the article we're proposing to our customer. For example:
Title: How to Write a Good Article Pitch
Description: This article explains how to write a high-performing article pitch. It explains everything we've learned across thousands of article pitches, in one engaging five-minute read. It references authority sources like David Ogilvy, Buzzfeed, and Huffington Post, with a long list of sample title templates. Targeted to keyword "how to write a pitch" (1,000 searches per month).
Title: # Advantages of Using a Real Estate CRM
Description: This article discusses how a real estate CRM benefits property managers by streamlining processes, integrating back-end systems, and ultimately saving them time and money. Includes quotes from CRE and NAIOP. Targeted to keyword "real estate crm" (3,600 searches per month).
Title: How to Add Rocket Fuel to Your Sales Strategy in 2016
Description: This article gives 5 specific "growth hacking" tips on how to drive more sales this year, inspired by legendary sales coaches like Zig Ziglar and Jim Rohn. The article ends with a description of how [customer product] can accelerate sales efforts. Targeted to keyword "sales strategy" (8,100 searches per month).
In this article, we'll teach you the basics of how to write an article pitch that will delight Media Shower customers into buying your idea.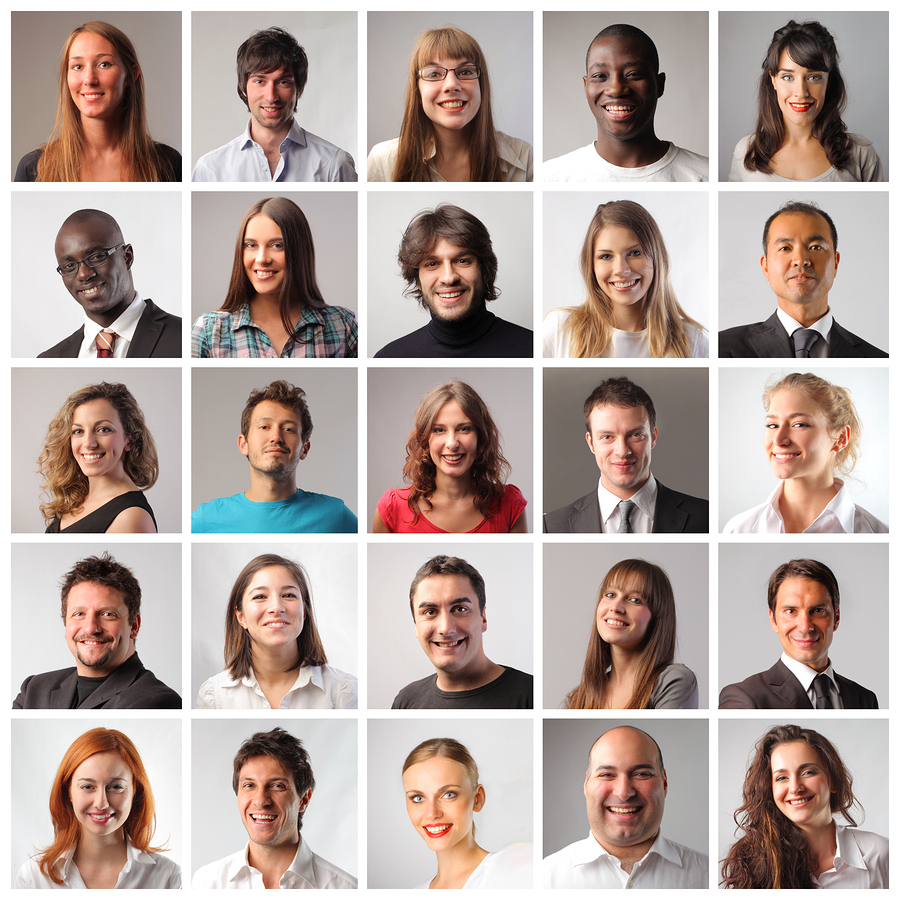 These are your customers. Make them smile.
Writing a Great Title
The advertising genius David Ogilvy once said, "Five times as many people read the headline as read the body copy. When you have written your headline, you have spent 80 cents out of every dollar." In the Internet age, that's even more true:
The title is the element that makes a reader decide to click
The title is the element that gets shared on social media
The title is the element that gets linked from other sites
Tip: Imitate the masters. Soak yourself in sites like Buzzfeed or Huffington Post before writing a title, and try to capture the "feel" of their expert headline writers.
Tip: Start with a template. See "Title Templates" below for a long list of fill-in-the-blank templates you can use to increase clickability.
Tip: Know your audience. Familiarize yourself with the customer before writing a story pitch, and make sure you match their tone and industry.
Tip: Keep it simple. What would your headline be, in two words? Boil it down to its raw elements, then build up from there. Constantly look for words you can remove. Be concise.
Tip: Make a promise. The best headlines both tease and promise. Make it clear to the reader what he/she will get out of reading this piece; avoid headlines that are clever but confusing.
Tip: Keep it positive. Readers respond much better to positive than negative promises. Instead of "How Your Home is At Risk for Theft," please pitch titles like "The No-Fail Guide to Home Security." Spin it positive!
Tip: Use Title Case. Please Use Initial Caps, Which Helps Save Time for our Editors.
Tip: Capture attention. Most importantly, ask yourself, "Would I stop to read this article?" The headline has to make the reader click the link. Period.
Writing a Great Description
Following the title, the description is a brief paragraph (3-5 sentences) that describes what your idea is about.
Tip: Sell the idea. You are literally getting the customer to "buy" the idea from you. Think of the idea as a little sales pitch.
Tip: Use present tense. Pitch the idea in the present, as if it already exists ("This article is about" instead of "This article will be about").
Tip: Reference your source(s). Including an authority source automatically lends your pitch more credibility. Look for scientific studies, government reports, or other respected publications to reference in your article.
Tip: Mention the customer's product. Try to work the customer's product into the end of the pitch ("The article closes with a description of why Product X is such a good fit.")
Tip: Include a keyword. For example, "Targeted to keyword 'office furniture' (1,500,000 searches/month), this article lists…" You can get keyword ideas using Google Keyword Planner.
Title Templates
Lists: Our standard format for pitching list articles is to use "#" in place of the number (for example, "# Secrets of Top Investors like Warren Buffett"), and you fill in the number after writing the final article. For example:
# Secrets to X
# Shortcuts for X
# Trends for [Year]
# Rules for X
# Ideas to X
# Essential Steps to X
# Resources to Help You Become X
# Habits of [Adjective] X
# X Every Y Should Own
# Factors to Consider for X
# Ways to Simplify Your X
# Amazing X to Try Right Now
# Insane X that Will Give You Y
# Questions You Should Ask Before X
# Signs You Might X
#-Point Checklist for X
# Xs We Love
# Examples of X to Inspire You
# Xs that Will Motivate You
# Smart Strategies to X
# Most Effective Tactics to X
# Most Popular Ways to X
# Tips for Busy Xs
# Superb Ways to X Without Y
# Weird but Effective X for Y
# Little-Known Ways to X
Do You Recognize the # Early Warning Signs of X?
# Little-Known Factors that Could Affect Your X
# Killer Resources for X
# Secrets Every X Should Know
Get X! # Ideas that Really Work
# Things Your X Needs to Hear You Say
# Secret X Tips from [Group of People/Company]
How-Tos: Explain how to do something that hasn't already been how-to'd to death on the Internet. Find a fresh angle.
How to X in # Easy Steps
How to Make X in Y
How to Find X
How to Make a Strong X
How to Completely Change X
How to Create X That Get Y
How to Use X to Stand Out
How to Tell if X
How to X the Right Way
How X Can Inspire Your Y
How to Take Charge of Your [Problem]
How to X in [Short Amount of Time]
How to X While You Y
How to [Do Something] That Your X Will Love
How to Use X to Y
How to X in [Year]
How to X: The Ultimate Guide
Celebrities: Including a celebrity, public company, or other well-known entity gives you instant clickability.
X like [Celebrity/Company/World-class Example]
[Famous Person]'s Top # Tips for X
The [World-Class Example] of X
Secrets of [Famous Group/Celebrity]
What [World-Class Company] Can Teach Us About X
You Won't Believe What X Said About Y
X Said "Y" When He/She Saw This
X to Press: "Y"
WATCH: Find YouTube videos about this topic that are useful or entertaining, then pitch them with the WATCH: title.
WATCH: The Greatest X You'll Ever See
WATCH: Man [Does Something Amazing]
WATCH: How to X Step-by-Step
Guides: Any tutorial or instruction-based piece can be turned into a guide.
Quick Guide: X
A Complete Guide to X
The Ultimate Guide to X
Step-by-Step Guide for X
Beginners' Guide: X
Additional Title Templates:
Hack: X
DIY: X
The Anatomy of X that Get Y
The Secret of X
Here Is a Method That Is Helping X to Y
Get Rid of X Once and for All
Here's a Quick Way to [Solve Problem]
Now You Can Have [Something Desirable] and [Great Circumstance]
Have a/Build a X You Can Be Proud Of
Give Us [Short Period of Time] and We'll Give You X
See How Easily You Can X
You Don't Have to Be [Something Challenging] to Be [Desired Result]
The Shocking Truth About X
The Zen of X
The Minimalist Guide to X
The Dead-Simple Secret of X
Eye-Catching Adjectives to Use in Titles:
No-nonsense
Smart
Surprising
Scientific
Historical
Critical
Effortless
Painstaking
Fun
Free
Incredible
Essential
Absolute
Strange
Amazing
Awesome
Beautiful
Useful
Brilliant
Powerful
Excellent
Terrific
Unique
Wonderful
Valuable
Easiest
Happy pitching!
Sources: