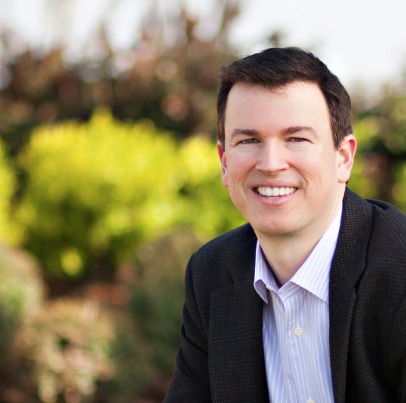 We asked Scott Baradell, president and founder of tech PR firm Idea Grove, what piece of advice he finds himself repeating over and over again to clients.
His response?
"Don't be boring; come up with truly interesting stories to tell," he says. "And don't waste effort; repurpose those great ideas across every channel your ideal customer sees and experiences."
Scott recently took some time to answer a few questions for us about PR best practices for a social/digital/gadget-obsessed environment, as well as why you should be focusing on inbound marketing and the ever-growing importance of great storytelling.
Can you tell us about Idea Grove?
Idea Grove is a tech PR firm that leverages PR strategy to drive inbound marketing results. We help our B2B technology clients reach media and buyers by combining public relations, social media, search marketing, content creation, web design and conversion rate optimization in an efficient, scalable digital marketing system. We have offices in Dallas and London, and expect to add a Silicon Valley office in the near term. We're one of the fastest growing tech PR firms in the United States according to O'Dwyer's, and one of the fastest growing HubSpot partners as well.
What sets you apart from other PR firms out there?
We're unique in that we do many things – PR, content, design, social, search, email nurturing – but we do them in a very strategic way for a niche clientele. It's not a cafeteria of loosely related services like so many integrated marketing firms offer. It's a focused, holistic approach. So if you're an enterprise tech company seeking a single agency to handle your PR and online marketing, we're a great choice.
What do you think are the biggest changes and/or challenges facing those in PR today?
The biggest opportunity is that inbound marketing is the fastest-growing segment of corporate marketing budgets, and inbound marketing programs are best led by PR strategy – in particular, thought leadership strategy.
The biggest challenge is that most PR practitioners don't have a background or even an interest in the data and analytics required to transform a thought leadership strategy into an ROI-generating marketing campaign. Many PR people shudder at the very thought of being held accountable by the increased transparency of the online channel. Increasingly, PR professionals need to be both right-brain and left-brain thinkers to be successful.
With digital technology, everyone seems to focus on the next gadget/app/update/social media site that will drive traffic to their brand; but what are some time-tested PR best practices that businesses should still be investing time and energy in?
When it comes to driving inbound marketing success, many of the most effective practices are just reinventions (or renaming) of tried-and-true PR techniques. For example, PR people have always pitched stories based on topical angles, such as seasonality, trends or breaking news. The same idea extends to social media in a practice now known as "newsjacking." What's old is new; the only difference is, now you have to react more quickly than ever. PR people have always been great at building relationships with media to pitch ideas; we call it "media outreach."
Today, the same idea extends to finding online influencers based on keywords and topics that they use, attracting meaningful inbound links from high-authority sites and more. At Idea Grove, we call it "site outreach;" the principles, and many of the practices, are the same. And, of course, PR people pioneered "thought leadership" marketing; traditionally, the goal was to get your company's subject-matter experts in the Rolodex of top journalists. Now the goal is to get your SMEs' blogs read and social media accounts followed as well.
How is the approach for handling PR and Marketing for B2B tech companies different from working with brands that market directly to consumers?
When you're dealing with enterprise technology clients, you need to be able to understand complex industries and topics in a way that most agencies don't. And then you need to able to take that understanding and add value by finding stories that will appeal to broader audiences.
Research firm Gartner recently forecast that marketing executives and other business users would control a larger portion of technology spending than CIOs by 2017. This trend makes it more important than ever for B2B technology companies to tell their stories in compelling ways; speed-and-feed jargon and spec sheets don't cut it with business buyers. We work to translate the benefits of even the most complex technologies to our clients' prospects, targeted news media and other audiences.
What have you found works for grabbing the attention of your inbound traffic? What doesn't work?
Well, let's look at the actual data for Idea Grove's blog, for example. Here were are top five posts in 2014:
Note that none of these posts are hyping our services, awards we've won, etc. They offer helpful, sometimes counterintuitive advice based on real-world examples and data. Going forward, I expect our content – and our clients' content – to be even more grounded in data and original research rather than simply opinion. The bar continues to move higher.
Why is storytelling so important in PR/Marketing?
Storytelling is at the core of any good content marketing program. That said, "storytelling" has become a bit of an overused buzzword over the past couple of years. What I don't like about the term is that it is suggestive of campfires, ghost stories and fairy tales – and we're talking about business here.
I like to focus on the step before the actual telling of the story: the development of the story idea. Story ideas have always been what separates the best journalists and PR people from the pack, and it's where our process starts at Idea Grove. We provide a good example here.
Why is it important to cross platforms (on the site, via social media, etc.)? How can brands do this effectively?
It needs to cross platforms (or be repurposed) for a few reasons. Namely:
1. Media is more fragmented than ever; you're never going to reach your audience by just going through a single channel, like the local newspaper, for example. Often, the social sharing of news coverage attracts a greater relevant audience than the original exposure in the newspaper or its website.
2. Sharing the same content across platforms – repurposed in different forms and formats – creates a higher level of brand message consistency, which is so important to building a clear brand identity amid all the noise out there.
3. Finally, and perhaps most important from a practical standpoint, it's simply not smart financially to invest time and effort in doing original research and creating great content if you're only going to use it once. You have to squeeze every bit of possible value from it to maximize your marketing ROI.
What questions should companies ask themselves to figure out a compelling story for their brand?
You've really got to stop drinking the company Kool-Aid and start looking at story ideas from the perspective of the outside world. That's why agencies can be such valuable partners to in-house marketing and PR teams. A company can hire all the writers in the world; but too often, once they are absorbed into a company's culture, their ability to look at things from an outside perspective can be lost, and the value diminishes greatly.
Connect with Idea Grove on Facebook, Twitter, Google+, LinkedIn and Pinterest.