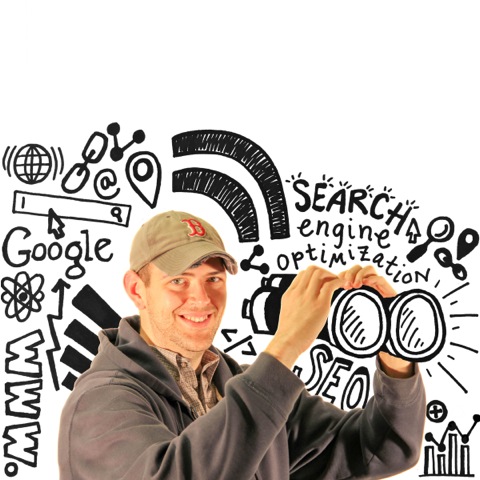 As a small business owner on a tight budget, it might be tempting to skimp on your marketing efforts, but Mike Quayle, director of marketing for Marketeering Group, advises you take a more well-rounded approach to your strategy.
Most businesses come to Marketeering interested in just one service – SEO, social media, a new website, etc. – but don't necessarily know the advantages of other strategies, Mike says.
"Tying our services into all-inclusive packages make our services relevant to the widest customer base when we're working on our own sales strategy," he says. "For our clients, it's a huge advantage for business owners to have one place to ask questions about email marketing, tech support, outreach, and content."
Mike recently checked in with us to discuss the importance of integrating your marketing, what areas to focus on more, what areas to not obsess about as much and best practices for social media. 
Tell us about Marketeering Group.
Marketeering Group is a full-service marketing firm for businesses interested in local marketing. From our office in Upper Queen Anne, our 15-person team manages more than 130 clients with a total portfolio of over 220 active websites. Founded by Danny Done, Marketeering Group is the fastest-growing marketing company in Seattle.
What sets you apart from other marketing firms?
Our focus is on education, transparency, and measurable results – not traffic and rankings. A dozen provable conversions is worth more than 1,000 unique website visits, so we focus on conversion optimization and reporting on metrics beyond traffic. Traffic and rankings are heavily over-reported because they're much easier to manipulate (20 percent growth this month!!) but they don't really serve anyone but the one doing the reporting.
Business owners are bombarded with sales pitches from large corporate marketing firms retooled from global marketing campaigns to serve local businesses – but these strategies rarely work without a huge effort on the behalf of the client. We're a local company, so we can and do regularly visit business locations, and clients are free to come to our office for consulting, or even to grab a desk and do some work on their own. It's a much more personal and valuable relationship that gets us out of tools and reporting, and more into real marketing.
What are the risks of not integrating your marketing?
There are certainly options for operating marketing strategies independently, but it's rarely cost-effective for the average pizza restaurant or bar.
One good example of the power of integrated marketing is in the cost of research and marketing tools.
We also use dozens of online paid tools for marketing that we're able to apply across our client network for one price. For example, a tool like SEMRush (competitive SEO research) costs us $149 a month, and we're able to use it for every client. A business going out and getting this tool on their own would be spending about half their monthly cost for our entire service – that's a huge waste.
What parts of marketing do you think small business owners tend to overlook the most?
Like it or not, directories (Yelp, Angie's List, Tate's List, Open Table) are much more prominent in search than they were in the past. It's important to optimize for a good organic search presence, but it's just as vital to focus on optimizing for these individual directories. Building hundreds of directory links for SEO will be an outdated strategy in 2015, but that doesn't mean we can overlook the major players in search. Completing these listings 100 percent with unique content (including the maximum number of images and videos) and choosing the right categories is often all that's required to get higher visibility on these sites, but it's surprising how many business owners don't do this at all. Tools like Moz Local have made this process much easier.
Regarding images, one of our biggest selling points is our capability to offer professional photo and video shoots as part of our packages and on-demand. There are still many small businesses that miss out on opportunities because they're so focused on written content, which isn't impactful for the customer making a decision on where to eat.
What parts do you think they focus too much on?
Search engine rankings. Business owners obsess over where they rank in Google for keywords like "Seattle pizza restaurants" and similar. But you're really at the mercy of Google with this approach. Worse, search engines seem determined to keep searchers off websites – Google recently dropped the business carousel at the top of rankings that displayed eight+ results in favor of a box that displays three for many local searches. That's a big change in visibility.
Further, a box that used to take up an inch or so of space at the top of search now takes up a third of the page or more – ranking No. 1 in organic (if you're able to beat Yelp) isn't a priority strategy anymore.
For small business owners on a tight budget, what parts of digital marketing do you think offer the best ROI?
It really depends on the business, timing and owners' goals. There's no one strategy guaranteed to offer the best ROI, and this is an ongoing challenge for us.
One recommendation I can make is to focus on building relationships with community bloggers and influencers, rather than just getting links, tweets, likes, whatever. Content and content marketing is an enormous investment, but all that's required for a solid outreach strategy is relationship building. If you think you have the best French fries in Seattle, you can find ways to let bloggers know why (I mentioned the importance of professional photography, right?!). Create content that's easy to share and let people share it naturally. Your marketing strategy will be more scalable, duplicable and organic.
We get the most amazing links by identifying bloggers we know love to create content on their top 10 date spots in Seattle, for example, and let them know why they should include one of our clients.
What are your go-to best practices with social media marketing?
Our social media campaigns are driven by our other marketing efforts. Blogging, link building and photography give us all the content we need for good social presences. We're good at identifying exactly which networks a business should really be on (why would an insurance agent have a Pinterest account, for example?) and use an enormous amount of user data to identify the content that performs well on Facebook vs. Twitter vs. Google+.
What are the most common mistakes you see business owners making on social media?
Over-posting: It's unfortunate that when you do a Facebook post, you're only reaching a portion of your potential audience, but that doesn't mean posting more often will help. A couple times a week is just fine.
Using the Wrong Voice: Your customers need to visualize using your services or eating your food. Business owners often post too much community or personal content that only really engages regular customers.
Not Doing Research: Modify your social media strategies based on what you know about your current audience. If you're attracting a lot of attention from a health-conscious audience, post about your healthy menu options a few times and monitor the results. You can see a lot about the people that interact with you in social media – use this info!
What brands do you think serve as an example for effective social media marketing? What can we learn from them?
Aside from the stellar social media marketing that Starbucks does (and I might be a bit biased on my fourth venti drip for the day), I've been very impressed with Athos. Check out the kind of content they generate, and the visuals of the page as a whole – very clean and brand-friendly stuff. Better yet, the people behind their Facebook account are always on point answering questions that fans ask and otherwise engaging with their audience; no set it and forget it social media going on with them.
Connect with Mike on Facebook, Twitter, Google+ and LinkedIn.