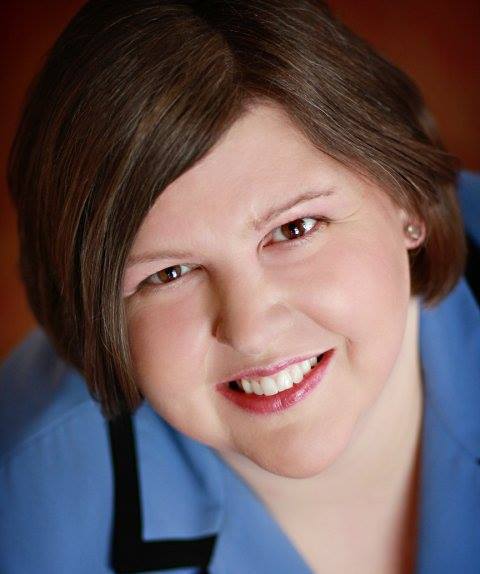 Melissa Cooley, career consultant and founder of The Job Quest, LLC, says she stumbled upon her current gig more than a decade ago when her husband lost his job. And initially, she didn't have any sort of branding strategy.
Despite that, she's been able to grow her business by being as authentic as possible.
"Being sincere has been the cornerstone of my brand, in both connecting with folks and offering services and guidance to help them with their career concerns," she says. "It's what helps keep me centered as I continue on."
Here, Melissa tells us more about how she came to start her business and shares lessons she's learned about blogging and running a business online as well as her thoughts on marketing and developing content ideas.
Tell us about The Job Quest … when and why did you start your business?
The roots of The Job Quest go back 15 or so years before its actual start. I had always been known as a bit of a word and grammar geek, so it was common for friends to ask my advice on their résumés.
During the recession, my husband was affected by a mass layoff at his company. In support of him, I delved into the world of career professionals, reading everything I could find and asking questions. I met some very warm people who were so supportive and helpful of my family's current situation; at the same time, they encouraged me to think beyond this period of time because they felt I really understood the career industry. This gave me the confidence to launch The Job Quest, LLC.
After my husband got back on his feet, I started working with other folks professionally in 2010.
Why are you so passionate about helping others find jobs?
Helping people is an integral part of my personality. Prior to starting my own business, I had been in nonprofit management for about 14 years and enjoyed the work I did to help those folks who needed assistance provided by the agencies.
Partnering with clients through my business is similarly gratifying because we are working together to provide them tools and resources for their career management, as well as helping them overcome stumbling blocks that may be keeping them from realizing their potential. It's so exciting to get the good news from a client about a new job or simply receiving an email that says, "Thank you, Melissa. You have been a big help!"
Having the personal experience of job loss in my family has also been significant. I've been there, and I know how painful it is. When I have helped job seekers shorten their time between jobs, it reaffirms that I need to keep doing this.
What are the biggest lessons you've learned about maintaining a website and blog?
The biggest lesson I have learned: It's good to know when to delegate things.
Initially, I tried to take care of all my site's maintenance needs because it was cheaper. Eventually, I realized that the time I was spending to learn what plug-ins were best to use or troubleshooting a performance issue drained my energy and took away from my ability to focus on my business. Hiring someone to perform regular maintenance on my site was one of the best investments I have made in my business because it has freed my mind to work on other areas to grow The Job Quest, LLC.
What are the most surprising things you've discovered about running a business online?
The thing that may surprise most people is how critical the offline piece has been to the success of my business. Certainly, the online presence has been significant for people finding me and interacting with me, but I would be limiting myself if I stayed chained to my computer. Connecting with folks in real time provides a more tangible touch point that engages them and cements relationships. I know I have benefited immeasurably from the offline interactions I have had with connections that were initially formed online.
What are some good habits you think every blogger should develop to ensure their success?
"Success" is a subjective term. I don't think bloggers should necessarily look to others to define their own success. They should identify what it means for themselves and set out to meet that vision.
I know there are some bloggers who insist that you have to write every day to be successful. And, for them, that may be what they need to do to attain their definition of success. For myself, my main benchmark for success is having a blog of informative posts that helps folks understand how to write a résumé, how to prepare for a job interview, and how to better manage their careers for the long term. From my perspective, quality trumps quantity.
As a result of my blog, people have connected with me and thanked me for my insights. Some have become clients, and others not. This, for me, is success because they all gained something.
What's your strategy for developing content ideas for your site?
I draw a lot from what is happening around me – interactions with clients, current events that I may have an opinion about, a reaction I have to a post on another blog, searches that may have brought a reader to my site, questions from readers.
I feel it's important to find out what folks are talking about and experiencing right now. If I only write about topics that pop into my head, I am completely missing what is relevant to my readers. They are coming to my blog to learn about things that are important to them, so my content needs to reflect the issues in their lives.
What have been your favorite methods or strategies for marketing your site and growing your brand?
Word of mouth and connecting with people on- and offline are my favorite. I love the organic growth my business has had as a result, which has allowed me to partner with job seekers across the U.S. and in Canada. The Job Quest has experienced growth every year, and it has been at a pace that is reasonable for me. I am able to balance various aspects of my life and keep my business at a manageable size.
What role has social media played in establishing your brand and connecting with clients? What platforms worked best for you?
Social media is the whole reason The Job Quest, LLC is in existence. I first connected with several career professionals on Twitter, and that has been a mainstay in articulating my brand. When folks come to @TheJobQuest, they know they will find quality links and insights that will help them manage their careers.
I do also use LinkedIn, Facebook, Pinterest, and (to a lesser degree) Google+. There are a myriad of social media platforms to use, but it's important to not get spread too thin. Figure out which ones will work best for you and focus on them.
How has your website evolved since launching your business? How do you think it might change in the coming years?
So far, the format of my website has remained basically the same – a blog, description of services, contact page, and so on. It doesn't need to be overly complicated to provide information to the readers on career management and the services I offer.
Undoubtedly, changes in technology, in social media, and best practices for small businesses will dictate an evolution of The Job Quest's website. One thing that will remain constant is the quality of information.