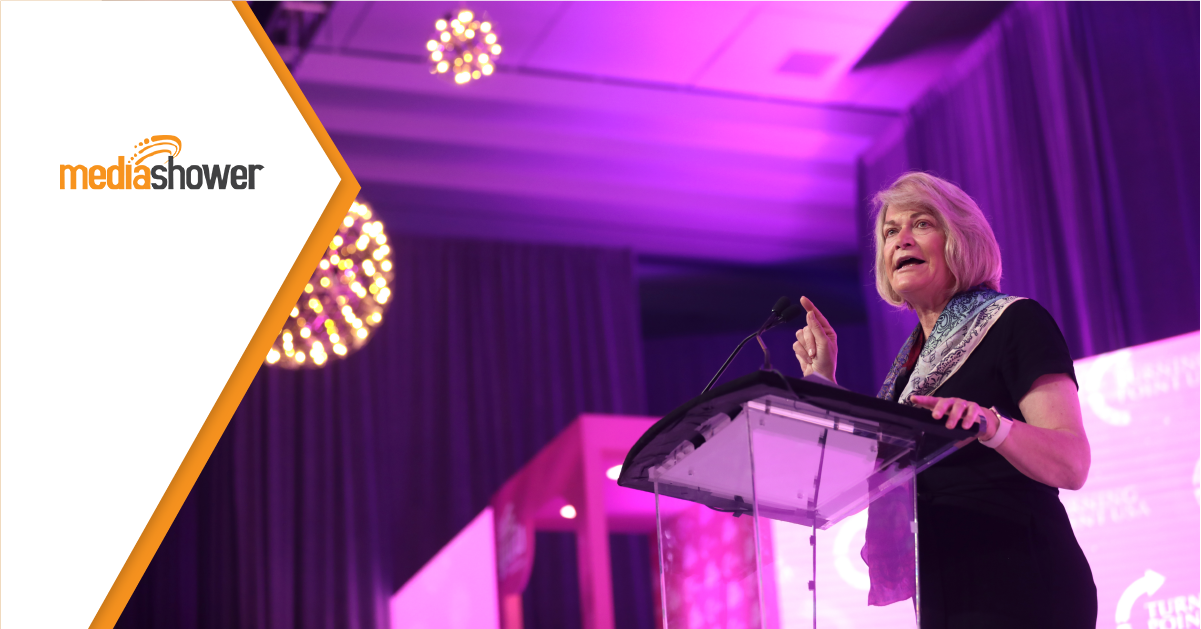 TLDR: Cynthia Lummis wants to improve cryptocurrency regulation, since she herself participates in the industry and has held bitcoin since 2013. She introduced a new bill that will regulate cryptocurrencies in different ways than they have been up until now, and that she thinks will be fair to both investors and the government.
So What? Lummis seeks to preserve the relative freedom of cryptocurrency and make it less volatile by introducing new rules that would protect ordinary American investors.
If Wyoming Senator Cynthia Lummis (R) has anything to say about it, cryptocurrencies will not be subject to the same kind of regulation and taxation as stocks and other securities. They will be treated more as commodities, like wheat and aluminum.
Lummis revealed last June that she bought five bitcoin in 2013 for $330 each. They are now worth over $80,000. At the time, she told CNBC she thought bitcoin was a "great store of value" and that it might end up being more stable than the dollar.
Her reasoning: the total number of bitcoin will be capped at 21 million. They will eventually be scarce, and this will increase or stabilize the value. One possible fly in the ointment, however, is that the federal government will regulate cryptocurrencies as securities, and make them more like owning stocks.
A Regulatory Conundrum
Lummis and Sen. Kirsten Gillibrand (D-NY) introduced a bill on the regulation of cryptocurrency and blockchain technologies they hope will prevent the government from having too big a hand in the growing marketplace.
The bill will allow larger cryptocurrencies to be regulated by the Commodity Futures Trading Commission (CFTC), not the Securities and Exchange Commission (SEC). Under the CFTC, they can be taxed differently and will remain more attractive for those who buy them to avoid regulations that normally accompany stocks.
Cryptocurrency insiders have long argued they should be seen as commodities. If the bill is passed, it will be a favorable outcome for the industry, and some crypto assets can still be regulated by the SEC.
Setting Up a Favorable Framework
Another provision of the bill will make it unnecessary for cryptocurrency holders who realize gains of $200 or less to the IRS, as they are required to do now. People who use cryptocurrency gains of $200 or less to purchase goods or services will not be taxed on the gains.
In addition, stablecoins will have to be 100% backed up by liquid assets to avoid a repeat of the Terra implosion earlier this year. The asset lost all its value and went bust because it wasn't backed by any assets. The law will  also extend reporting requirements to begin in 2025 rather than 2023 as is currently expected.
Digital assets now comprise a $1 trillion market. The government is seeing a need to regulate the market before major abuse happens. One drawback to the lack of regulation is that it's easy for criminals to use crypto to further their illegal activities.
Part of what attracts people to cryptocurrencies is that they are largely unregulated. However, lawmakers point out that there are downsides to having no regulation at all, and that there are large risks that come with holding these assets.
Avoiding Downsides
The bill's point is to balance the need for sensible regulation with the relative freedom crypto offers investors, so the aspects of the industry that make it unique are not lost.
According to CBS, 16% of Americans have some money in crypto, and 43% of men ages 18-29 are invested. African American men are also more likely than other groups to hold crypto.
While the government wants to have rules for making crypto trading fair and for keeping traders honest, it shouldn't want to interfere so much that the market is harmed by its actions.
The blockchain community is nervous about increased government involvement in the industry given the propensity for lawmakers to make things worse rather than better in some cases. However, Lummis's status as a crypto holder (she calls herself a HODLer, which to insiders, means "holding on for dear life") has given her more credibility than other lawmakers might have.
"Greater Opportunity"
"The United States is the global financial leader, and to ensure the next generation of Americans enjoys greater opportunity, it is critical to integrate digital assets into existing law and to harness the efficiency and transparency of this asset class while addressing risk," Lummis said in a statement.
"Digital assets, blockchain technology, and cryptocurrencies have experienced tremendous growth in the past few years and offer substantial potential benefits if harnessed correctly," her co-sponsor Gillibrand said. "It is critical that the United States play a leading role in developing policies to regulate new financial products while also encouraging innovation and protecting consumers."
The bill is not expected to be passed this year. It will likely generate several rounds of discussion before it can come to a vote. Many in Washington, D.C. don't know much about blockchain or crypto, but the industry is quickly mobilizing to change that. Crypto lobbying firms are in the process of spending $20 million on efforts to get lawmakers to vote favorably for their interests.
At Media Shower, we help fintech and crypto companies and mobilize their marketing message, just like Senator Lummis. Click here to download our free guide Blockchain Building Basics: your guide to building billion-dollar blockchains.