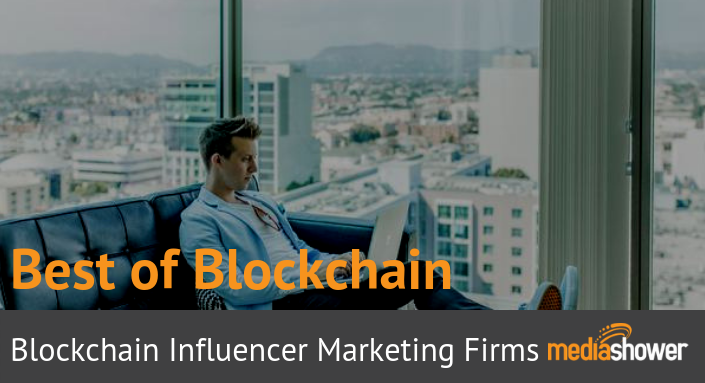 Influencer marketing has become an increasingly popular avenue for blockchain startups looking to market their products and services. This trend is in line with the growing popularity of influencer marketing overall.
In this guide, discover our curated list of the best blockchain influencer marketing firms that you can hire to help you find the right influencers to market your blockchain business in 2019.
What Is Influencer Marketing?
Influencer marketing is a type of marketing that focuses on identifying, engaging, and working with individuals with a large social media following to promote a brand, product, or service. YouTubers, Instagrammers, and prolific bloggers would be examples of influencers that marketers like to target and work with to ensure that their company can reach exactly the type of audience it wants.
Perhaps, unsurprisingly, influencer marketing has also become popular in the blockchain industry, especially for startups that are looking to raise funds through an initial coin offering (ICO).

Top Blockchain Influencer Marketing Firms
To compile and rank the top blockchain influencer marketing agencies, we have used criteria such as years in business, notable clients, number of backlinks, and the number of social followers.
| Company Name | Description | Launch Year | Notable Clients and/or Partners | Number of Backlinks | Twitter Followers | Facebook Followers | Score |
| --- | --- | --- | --- | --- | --- | --- | --- |
| CrowdCreate | California-based CrowdCreate is a leading data-driven growth agency that also offers influencer marketing for digital currency and blockchain startups, among other blockchain marketing services. CrowdCreate deploys "a unique crypto growth marketing formula that includes Telegram community management, public relations, and working with crypto influencers," to help blockchain ventures raise money during ICOs and STOs and to create brand awareness. | 2014 | BitClave, Zilla, PopChest, Lendingblock | 2,430 | 2,685 | 3,470 | 5 |
| ContentWorks | Cyprus-based digital marketing agency ContentWorks focuses on content and influencer marketing for finance and technology firms, including blockchain startups. During the ICO boom of 2017, the agency helped numerous blockchain projects to successfully market their token sales and raise over $40 million. | 2017 | Trade.io, TokenTarget, University of Nicosia | 892 | 1,718 | 31,963 | 4.5 |
| NinjaPromo | Minsk-based blockchain marketing agency NinjaPromo provides influencer marketing services to clients who want to reach the right audience to increase brand awareness. Among its other marketing services, NinjaPromo provides performance-based marketing services for blockchain companies who want to have influencers as part of their marketing strategy. | 2017 | IronX, ParcelX, Unibright | 113 | 4,981 | 4 | 3.5 |
| Block Influence | London-based Block Influence is a blockchain digital marketing agency that also provides influencer marketing to blockchain startups who want to get the word out about about their brand, product, or service. The agency can link your business up with leading expert influencers that can attract the right audience to your business venture. | 2017 | DecimalFactor, Gamestatix, Effectai, TeamBlockchain | 46 | 322 | n.a. | 2.5 |
| Flexe | Moscow-based Flexe is an ICO/STO marketing agency that also offers influencer marketing to blockchain companies that are looking to engage with the cryptocurrency community through this marketing avenue. The agency has worked with a number of notable startups and boasts over 32 crypto influencers who can spread your startup's message. | 2017 | Monart, Medicohealth, MindSync | 0 | 125 | 276 | 2.5 |
| Crypto Influencer | London-based blockchain influencer marketing agency Crypto Influencer matches up blockchain projects that are launching an ICO with influencers that are able to reach the right audience for the project. Founded in 2017, Crypto Influencer works with a number of agencies that can help you reach out to the blockchain influencers of your choice to promote your token sale. | 2017 | CryptoJobsMarket, Coingawk, Cointelli, Crytofy | 4,050 | n.a. | n.a. | 2 |
| BoostMyCrypto | Zurich-based blockchain marketing firm BoostMyCrypto has been offering influencer marketing to its clients since its launch in 2018. Among other marketing services, the digital marketing agency can help you and your company "to identify the right influencers and to make them write about you," so that you can gain more trust and credibility thanks to influencer marketing. | 2018 | ? | 4 | 16 | 990 | 2 |
For help with your blockchain marketing campaign, contact us today!