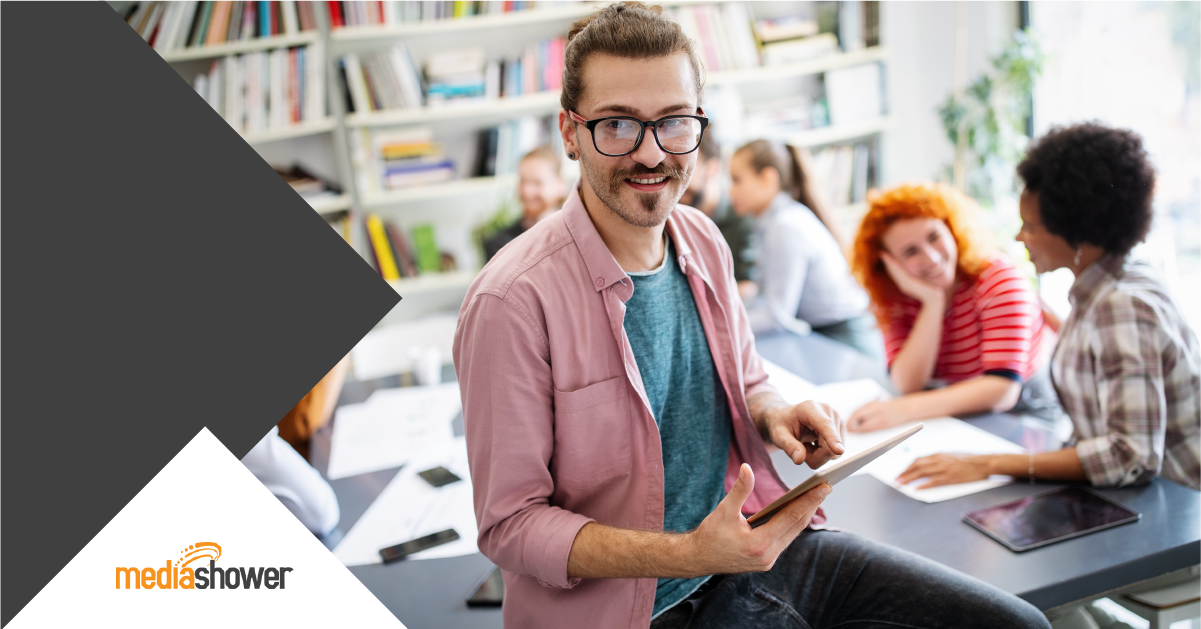 Since the introduction of bitcoin in 2008, the cryptocurrency market has grown quickly and developed into a trillion-dollar industry. Incredibly, more than 19,000 cryptocurrencies exist today, and new tokens are being developed every month
When developers release a new cryptocurrency to the market, it takes a lot of marketing to penetrate the public's consciousness and convince individuals to take a chance on investing in it. As quickly as crypto assets have sprung up, crypto content creators have also arisen to handle the demands of content creation specific to the needs of the market.
Content in the crypto market includes SEO-optimized blogs, while also focusing on press releases, social media content, and email marketing. It's vital to the survival of any new cryptocurrency that your content hits the mark and converts enough potential investors to make the project viable and help it grow.
Here's our list of the best crypto content creator services rated and reviewed, to help you see what options exist to meet your crypto content needs. Most of these platforms are specific to the crypto market. While there are also a few towards the end of the list that handle all types of content, they have a number of crypto and finance-specific writers in their stables and may be worth considering.

| Name | Domain Authority (from AHREFs) | Ranking Keywords (from AHREFs) | LinkedIn Followers | Twitter Followers | # Linking Domains (from AHREFs) | Online Customer Reviews | Score |
| --- | --- | --- | --- | --- | --- | --- | --- |
| Media Shower | 60 | 524,431 | 5,175 | 44,342 | 2,599 | 5 | 5.0 |
| Singlegrain | 80 | 13,372 | 9,871 | 11,508 | 5,000 | 5 | 4.9 |
| LaborXs | 55 | 413,743 | 673 | 3,853 | 2,200 | 4 | 4.3 |
| CryptoTask | 41 | 1,481,301 | 477 | 4,029 | 898 | 4 | 3.5 |
| Blockwiz | 31 | 4,010,614 | 24,035 | 282 | 424 | 4 | 3.6 |
| Ninjapromo | 33 | 3,117,421 | 4,339 | 3,802 | 413 | 4 | 3.5 |
| Dapixel | 7 | 27,916,144 | 210 | 32 | 45 | 4 | 2.4 |
| Upwork | 91 | 908 | N/A | N/A | 33 | 4 | 2.4 |
| Copypress | 71 | 90,068 | N/A | N/A | 1 | 3 | 2.2 |
| PromoteCoin/a> | 0 | 115,011,094 | 35 | 2 | 2 | 3 | 1.6 |
Media Shower has been writing content for financial companies since the dawn of crypto. It has carved out an impressive niche writing about the crypto market and has provided content to serve those in the crypto community. It produces Bitcoin Market Journal (a highly respected publication read by more than 100,000 crypto investors) and is heavily involved in the crypto community.
The combination of a long history in SEO and content marketing gives Media Shower an edge over other content providers that may be newer to the content marketing arena.
Pricing: Media Shower gives free trial articles to make sure content will be a good fit. Pricing is available upon request for monthly packages that include marketing strategies, content, editing, and publishing where applicable.
Customer Reviews:
"Content is Media Shower's strength. They are very good at finding interesting ways of talking about our business and getting our users engaged with our blog."
"Definitely great value for the money… We have been using Media Shower for guest blog posting services, and the quality is what you'd expect to find from companies charging 2-3x as much. Highly recommended."
Singlegrain is a digital marketing agency with a focus on crypto marketing. Unlike other crypto marketing agencies, Singlegrain places its attention on content marketing and SEO as a foundation for its crypto marketing strategies.
Singlegrain has also established itself on the web and on social media platforms, with one of the bigger followings among crypto content providers. It has also appeared on several "best of" lists geared towards crypto marketing and content.
Pricing: Singlegrain offers a free crypto marketing consultation and strategy session. Pricing after this initial meeting is provided upon request.
Customer reviews:
"Singlegrain has helped us build foundation and be innovative in our paid channels." –via Singlegrain.com
"Singlegrain has a fun, dedicated and reliable team." –via Singlegrain.com
LaborX is a platform that matches up crypto writers with those that need content and other services (logo designs, etc.). It allegedly has more than 20,000 gigs and almost 1,000 full-time, traditional jobs in the crypto industry on the platform.
While LaborX has a smaller social media presence than Media Shower or Singlegrain, it's been well-received by those who've used it. It may be a good way to get content for your crypto project, but you may need to all the editing and polishing yourself.
Pricing: Prices for a job will be listed on the job's posting. Prices can vary from $50 to $10,000.
Customer Reviews: 
"Labor X is a great platform and functionalities that make it robust and secure. It's part of a family of products and a vision that it's worth to follow." –David Corbacho via Producthunt.com
"Hassle-free process and commendable features." –Cryptoninjas.net
This platform is blockchain-based, and job posters can pay in crypto or dollars. The jobs posted are not limited to crypto only, but most of them seem to be in that area. Like LaborX, there is no account specialist, strategy help, or editing with these gigs.
Cryptotask has a basic social media following and a low number of linking domains, which probably hampers its ability to draw more customers. However, its customers seem to be satisfied, so growth may be coming.
Pricing: Job posters set the price for each job.
Customer Reviews: 
"The guys at CryptoTask are awesome and they have been very helpful. To the moon!!" –Dominik Hrestak via Facebook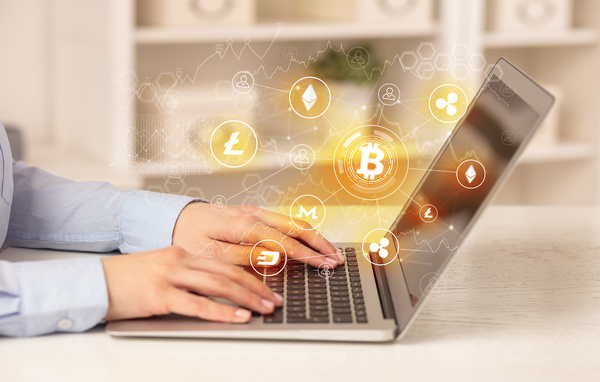 Blockwiz provides content marketing and offers a more holistic approach, covering the development of marketing strategies and content teams that will make sure published content is polished and professional. They'll also make sure it's targeted to your ideal audience.
Blockwiz's drawbacks are an uneven social media presence and lower page rankings, which hurt its chances of drawing the best clients. However, its customers (which include CoinDesk, Cryptonews, and Bitcoin.com) seem happy with the results.
Pricing: Blockwiz offers free consultations to new customers. It claims to be affordable but doesn't give specifics on pricing.
Customer Reviews:
"Our partnership with Blockwiz has yielded great results for us. Their team of digital marketers and growth experts have worked strategically to boost our marketing efforts, based on our business objectives." — Prashant Kale via SendX
"We're happy to partner with Blockwiz, a leading Cryptocurrency Marketing Solutions Provider. We've already been working together for a few months, in which their team has proven a level of professionalism and specialization completely unique to the crypto space."  –Ciervo Crypto King via SendX
Along with other services like blockchain development and mobile app creation, NinjaPromo offers content marketing of various types including SEO optimization and email marketing. Crypto is one of three areas the company specializes in. The others are fintech and B2B.
NinjaPromo has a small, but solid social media following. However, its web presence is weaker than some of its competitors.
Pricing: Pricing is unknown, but "get a quote" buttons litter the website.
Customer Reviews: 
"Internal stakeholders are pleased with NinjaPromo's attention to detail. The team delivers quality work while adhering to deadlines. Their wealth of knowledge sets them apart from other agencies." –Christopher Ozcan, Tozex via website
"There is a well-coordinated team and a very competent approach to SMM and digital marketing . . . this company satisfied our requests 100 percent." –Hanna Rachel via TrustPilot
Dapixel develops marketing strategies for crypto and gaming brands. Based in Europe, it helps crypto brands and projects grow using content marketing and other strategies.
This platform does not have much of a U.S.-based presence. It's more active in regions like Portugal and Sweden. Using NFTs to promote crypto and gaming properties is a hallmark of its strategy.
Pricing: Free initial consult, then pricing is customized based on customer needs.
Customer Reviews:
"Planning and developing strategies is a key step in getting the most out of your money. This is what DaPixel does." –via Lunar Strategy
"We tried several agencies before we found Dapixel. Has been a pleasure to work with and will soon start the next project with our second brand." Paulus Haverinen, owner via website
Upwork is a huge platform that posts jobs for freelancers. Upwork can be a source of quality content, but offers nothing in the way of strategy or editing unless specified as part of the job. This site has a crypto section and you'll find many of the jobs here are crossposted on other job sites like Indeed.
Upwork has strong web and social media presences but is listed near the end of this list because the crypto section is a small part of the site. Upwork offers about 660 total crypto-based jobs at the time of writing.
Pricing: Set by the poster, varies widely.
Customer Reviews: 
"Great platform for finding talent BUT only if they show up! Similar to other reviews, we've hired several resources through Upwork, and they all start out great and eager to do the work but then communication starts to become less and less frequent, as does the work. Bringing a project to completion is near impossible. Very disappointed." –TheresaD via TrustPilot
"Trustful, secure and reliable job marketplace, ensuring interests of both the freelancers and employers!" –Alex Ga via TrustPilot
Copypress is a well-established content site that focuses on finance and technology. While crypto is a major part of the finance and technology sectors, it's unclear how many freelancers Copypress has that can write quality crypto content.
The platform advertises content marketing, so some level of SEO should be part of that equation. Editing is listed as a separate service and may cost extra or be included in higher-level packages.
Pricing: At least $50 per post depending on length and topic.
Customer reviews: 
Sites like Trustpilot and G2.com did not contain any reviews for Copypress. Reviews found online were exclusively by employees, not customers.
Promotecoin offers all major types of content services to help promote cryptocurrency projects and brands. It claims to have a "huge roster" of freelancers with experience in creating crypto content. Live chat and 24/7 support are also offered.
Promotecoin has negligible web and social media presences despite a professional-looking site. Perhaps it's a newer startup and needs to build more credibility with customers and freelancers.
Pricing: $70 per blog post, $180 per landing page. Packages are available and free quotes are given.
Customer Reviews: 
No reviews could be found online.
The original crypto content company, Media Shower can be your go-to service for all your crypto marketing needs. Click here to try our award-winning content platform for free.