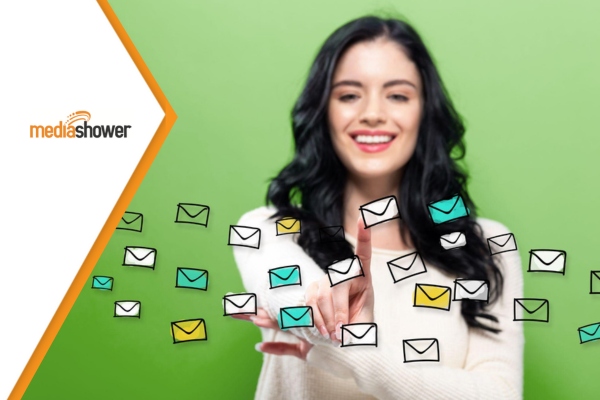 Leveraging AI can take your email newsletter design from good to outstanding. Dive into this guide to find actionable AI prompts, quick FAQs, and best practices tailored for the experienced marketing manager looking to up their game.
Transform your email newsletters with AI-driven insight. Click for a demo.
First, Generate Your Marketing Overview
Paste the following prompt into ChatGPT or a similar AI tool:
Hello! I'm a busy marketing manager who wants to create a concise marketing overview for my business. I need your assistance in this process. Please ask the following ten questions, one at a time.
– What is the name of your business?
– Please provide a link to your website.
– What industry does your business operate in?
– What products or services does your business offer?
– Who is your target audience or customer base?
– What is their pain point?
– What is the unique value proposition or key differentiator of your business?
– How long has your business been operating?
– What are the main goals and objectives of your business?
– Are there any specific marketing channels or strategies that you have used in the past?
Based on my answers, please generate a marketing overview to serve as a primer for future AI prompts. Leverage the 24 VIA character strengths where appropriate. Then, let's check the marketing overview for accuracy, asking any clarifying follow-up questions if needed.
Then, Generate Your Email Newsletter Design
In the same chat session, paste the following prompt:
Based on this marketing overview, I want to design an email newsletter for my business. Please ask the following questions, one at a time, allowing me to skip questions I don't know.
What is the primary objective of the email newsletter (customer engagement, sales promotion, brand awareness)?
How frequently do you plan to send out these newsletters?
Do you have any preferred design elements (colors, fonts, etc.) that align with your brand identity?
What content will the newsletter contain (articles, product updates, special offers)?
Do you have existing email newsletter templates, and if so, what are your thoughts on them?
What is the call-to-action (CTA) you want to emphasize in the newsletter?
Do you have any examples of email newsletters from competitors or other industries that you admire?
What email platform will you use to send out the newsletters (Mailchimp, Constant Contact)?
Do you have any metrics you want to improve with the new newsletter design (e.g., open rates, click-through rates)?
Are there any regulatory or accessibility considerations (GDPR, ADA compliance) that the design should consider?
Based on my answers, please generate recommendations for an email newsletter design. Leverage the 24 VIA character strengths where appropriate. Then let's check the generated email newsletter design suggestions for accuracy, asking any clarifying follow-up questions if needed.
Elevate your email newsletter design with our award-winning team. See how it works.
More Prompts for AI Email Newsletter Designs
The best results in email newsletter design come from the relationship between AI and human creativity. Below are ready-to-use prompts that a marketing manager can input into a tool like ChatGPT to achieve a more refined and targeted email newsletter design.
1. Improve Tone and Style: 
"Rewrite this email subject line to sound more playful."
"Change this paragraph to have a more professional tone."
2. Enhance Engagement: 
"Suggest ways to make the first paragraph more engaging for our target audience."
"Recommend strategies to make our product announcements more exciting."
3. Optimize CTA: 
"How can I make this call-to-action more compelling?"
"Revise this CTA to encourage more sign-ups."
4. Content Ideas: 
"Provide five content topic ideas for next month's newsletter that align with our key differentiators."
"Generate three content ideas that will address our audience's pain points."
5. Visual Elements: 
"What kind of images or visual elements would complement the text in this newsletter?"
6. Structure and Flow: 
"Review the structure of this newsletter draft and suggest improvements."
"How can we better organize this newsletter for readability?"
7. A/B Test Ideas: 
"Generate two alternative subject lines for A/B testing."
8. Accessibility: 
"How can we make this newsletter more accessible to people with disabilities?"
"Suggest alternative text descriptions for the images in this newsletter."
9. Compliance Check: 
"Are there any elements in this newsletter that could be problematic regarding GDPR or other regulations?"
"Is this newsletter compliant with CAN-SPAM Act requirements?"
10. Metric Focus: 
"Suggest changes that could improve click-through rates for this newsletter."
"What adjustments can improve our email open rate?"
8 Best Practices for Email Newsletter Designs
Promote Mobile Responsiveness:

Ensure your mobile-friendly design, as many users will view the newsletter on their phones.

Cultivate Brand Consistency:

Use consistent fonts, colors, and logos that align with your brand identity.

Establish Design Structure:

Establish a clear visual hierarchy through typography and layout to guide readers through the content.

Keep Copy Concise:

Keep your text succinct, utilizing bullet points and subheadings for easy scanning.

Create an Engaging Subject Line:

Craft a compelling subject line to increase open rates.

Include a Strong CTA:

Prominently place a clear and actionable Call-to-Action (CTA) in the newsletter.

Make it Personal:

Use personalized greetings or content based on user behavior and data.

Maintain Compliance and Accessibility:

Ensure your newsletter is GDPR-compliant and accessible to people with disabilities.
Discover the future of content marketing with Media Shower. Click to try us out.
5 Frequently Asked Questions About Email Newsletter Design
What's the optimal length for an email newsletter?
There's no one-size-fits-all answer, but shorter is generally better. Aim for 2 to 5 minutes of content reading time. Newsletters for experts (or those only released monthly) may be longer, depending on the audience.
How can I increase my email open rates?
A compelling subject line and consistent sending schedule can improve open rates. Also, segment your audience for targeted messaging and use feedback to update your subject line and preview lines.
Should I use HTML or plain text for my newsletter?
HTML allows for more design freedom and tracking, but plain text ensures compatibility. Many businesses opt for a hybrid approach with the convenience of HTML (links, images, etc.) without bogging the email down in heavy web elements.
What's the best time to send out an email newsletter?
According to studies, weekdays generally see higher engagement, particularly Tuesday and Thursday mornings (between 8 a.m. and 10 a.m.). However, the best time can vary based on your specific audience.
How do I ensure my newsletter is GDPR compliant?
GDPR requires customers to opt in. This means you must never purchase email lists and have a digital record that the recipient agreed to receive emails. Typically, your provider will give you GDPR-compliant ways to allow users to consent and opt out of further emails.
10 Protips for Email Newsletter Design
Captivating Subject Lines

: Craft irresistible opens. Make your subject lines curious but clear to entice a higher open rate.

Visual Consistency

: Build brand trust. Stick to your brand's color scheme and fonts for a cohesive user experience.

Mobile Optimization

: Prioritize mobile users. Use responsive design to ensure your newsletters look great on any device.

Segmentation Tactics

: Personalize for impact. Segment your email list to deliver targeted and relevant content to different audience groups.

Engaging Headlines

: Hook them fast. Use powerful headlines that immediately capture attention and guide readers to the body text.

High-Quality Images

: Elevate with visuals. Utilize crisp, relevant images that support and enhance your message.

Simple Layouts

: Streamline reader focus. Keep your designs clean and straightforward to guide the reader's focus where you want it.

Personalization Tokens

: Raise engagement levels. Use recipient names and other personalized elements to connect more deeply with your audience.

Multiple CTAs

: Offer choice, get clicks. Include various Call-to-Action buttons to cater to different engagement levels.

A/B Testing

: Drive continual improvement. Regularly A/B test elements like subject lines, images, and CTAs for optimal performance.
Boost engagement today with Media Shower's tailored solutions. Click here for a demo.
More Tools for Busy Marketing Managers: