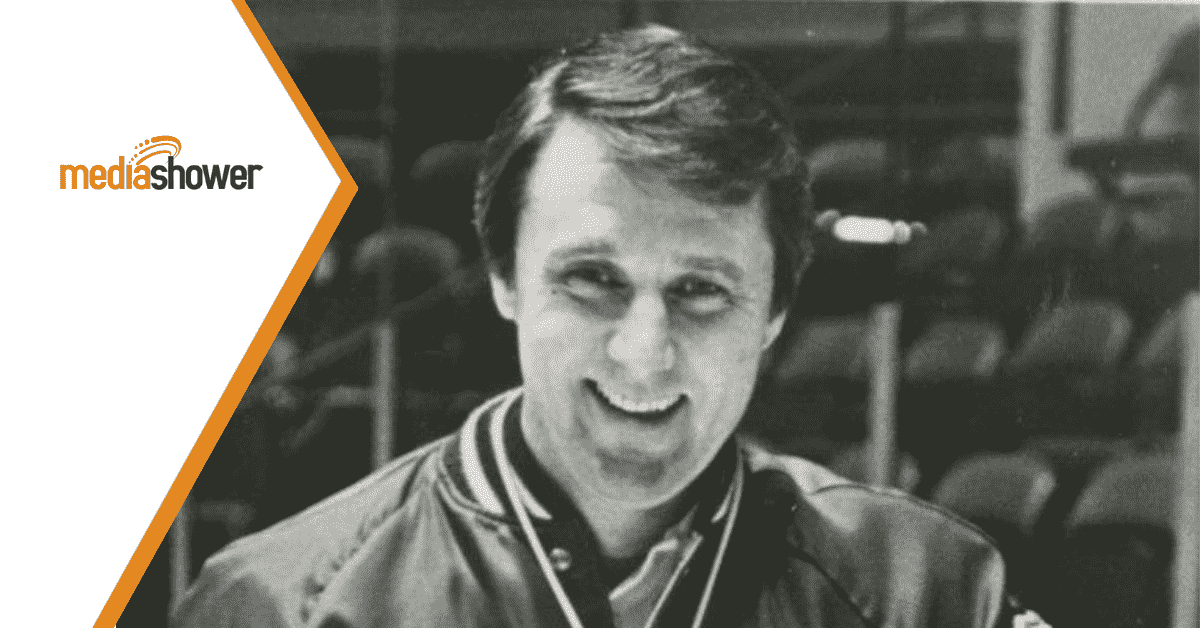 TLDR: Herb Brooks's famous speech before the 1980 "Miracle on Ice" is a legendary speechcraft delivered to a team that was never supposed to win, but did, against the best hockey team in the world. His short, emphatic language and uncompromising ideas destroyed his team's self-doubt and opened the door for them to win.
So What? In this history of sports and motivational speaking, it's hard to find a more powerful, famous, and influential speech than "You Were Born for This." It is a masterclass in motivating individuals to find the best in themselves.
In the annals of sports history, few moments are as heroic or inspirational as the "Miracle on Ice." It was the 1980 Winter Olympics, hosted in Lake Placid, New York, and the tensions of the Cold War fell onto this international competition. Nonetheless, both American and Soviet athletes competed. 
No team, however, seemed as unbeatable as the Soviet hockey team. Built from the best players in the world, this hockey team had won four Olympic gold medals (one for each Winter Olympics since 1964) with a combined record of 27-1-1.
And, for the first game in the medal round, a young American hockey team coached by long-time player and coach Herb Brooks would face this juggernaut. 
After a long and grueling game, the underdog American team beat their Soviet opponents 3-2. It was considered one of the biggest upsets in Olympic history and became a mainstay in the sports history of the United States. It also gained Brooks significant notoriety, particularly for his soon-to-be legendary "You Were Born for This" speech.
Purpose and the Dismantling of Doubt
Let's not mince words–this speech is short, simple, and to the point–what one might expect from a coach motivating their team. However, what stands out with Brooks's speech is how he cuts right to the heart of what his team and most of the world were thinking. 
Namely, they shouldn't even be sharing the ice with the best team in the world.
Brooks says:
"If we played 'em ten times, they might win nine. But not this game. Not tonight. Tonight, we skate with them. Tonight, we stay with them. And we shut them down. Tonight, we are the greatest hockey team in the world."
Here, he tackles head-on what must have been a massive concern for his players: that they weren't good enough. Brooks acknowledges their skill and the long odds of victory. But, importantly, he turns that around to say that they can win, and that night they would win. 
More importantly, he doesn't waste time, or words, to get this point across. Brooks emphatically hammers his points home, seemingly breaking through the doubt that his players must feel like a hammer breaks the glass. 
Seizing Earned Opportunity
Brooks also situates the game, and their victory, as an opportunity. "Great moments are born from great opportunity," Brooks begins the speech. "And that's what you have here tonight, boys."
This is important because Brooks frames the game as not a mountain to climb but an opportunity to be "great." But those opportunities don't just come by for anyone. At the beginning and the of the speech, he reiterates that his team has "earned this." 
What does that mean? Brooks says:
"You were born to be hockey players. Every one of you. And you were meant to be here tonight… This is your time. Now go out there and take it." 
To say that someone is "born" for something is to erase any second-guessing of themselves or their capabilities. That is, Brooks was telling these players that not only was the opportunity there but that the players were uniquely able to seize it. 
Motivation and Success
Throughout the speech, there's never an expression of doubt. This speech accomplishes eliminating doubt, or at least the negative impact of doubt, by replacing it with strength and confidence. 
This approach speaks to the central challenge of almost any sport–understanding oneself as capable, confident, and ready. In the various retellings of the events that led up to the Miracle on Ice, it's made clear that there weren't high expectations for the American team… and that the team didn't have high expectations of themselves. As a coach, Brooks couldn't dwell in that space, and he couldn't allow his team to defeat themselves by dwelling on all the reasons they should lose. 
Throughout the speech, Brooks puts the power in the hands of his players. They are good enough; they are meant to be there, in this game, at this time. They have the skill and heart to seize what is theirs because it is meant for them. They are good enough to beat the best team in the world because they are good enough to be the best team in the world.
If you need content or messaging that will motivate your audience, your customers, or your brand, you can count on Media Shower to craft it.