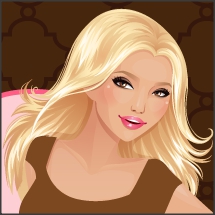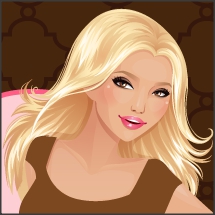 10,000 hours is a long time isn't it? That's how long it takes to become an expert in something. Anything. While you're spending those 10,000 hours learning how to perfectly frost your cupcakes, why not take 10 minutes to learn some stuff from an expert in the blogging world? Today we're talking to self described mom blogger, Jennifer Worden.
With her site, Jenn's Blah Blah Blog, Jennifer has built up a huge online following by reviewing, blogging, and generally just being her bad self. Does giving away free stuff build your audience? Can you attract men to a site that's almost entirely pink? We asked Jennifer to find out.
With 24,000 likes on Facebook, it's safe to say Jenn's Blah Blah Blog is relatively popular. Is the "Jenn" in the blog title you? And did you expect the site to become as popular as it is now?
It's me! Honestly though, when I first started blogging, no I didn't. Once I started to learn how everything worked, I fell in love with it. I  set a goal to generate enough income to leave my job to spend more time with my family, and make my living blogging. I'm very excited to announce I have been home for the last two months with my kids, blogging my little heart out.
I might be Jenn, but I do have two wonderful writers who help everything come together. There is no way I could run everything without these lovely ladies. Jeni and Karen have contributed more than I can ever put into words.
How did the process of receiving free products to review come about and how has it changed, if at all, now that your site is more popular and established?
Honestly when I first set out I had no desire to review products. My first review came from a company requesting I review their product. I figured I would give it a shot. I fell in love with writing reviews, sharing my opinion, and helping others decide whether a product is right for them or not.
Since my blog has grown, things have changed. I'm able to spend more time writing and less time contacting brands and companies asking for reviews. The majority of the reviews posted now are brands and companies reaching out to us.
We have also grown enough that the only way to keep up with the reviews was to add writers. I'm actually about to start looking for two more.
When I first started blogging I used my laptop, the camera I had, and my phone for pictures. I recently went on a shopping spree, and upgraded my computer, camera, software, and a few other things. To provide the best review possible, I had to purchase new products. What can I say, I love to shop. It was a good excuse for a gal to go shopping and her husband to support it.
Walk us through the average review process. How long does it take? What does it involve?
I always hear people say they want to do what I do; it must be nice to get free things, and just have to write about them. Which in many cases it is nice, but it is more than just typing something up and clicking publish. I can honestly say I do not have a set process that I use.  I have reviewed tons of great products; phones, tablets, shoes, kids products, a bed. They are all so different, I don't think it would be fair to the brands to have a set process.
The length of time I spend evaluating a product is different with each item. Obviously there is more time spent learning about a tablet than a shirt. When I review an item I treat it just like I would if I purchased it from the store. In my opinion, the only way to provide an honest review is to use it. If the product breaks while my children are playing with it, I want to know that before I tell my readers about this amazing product.
Pictures and videos are essential to a quality review. I take pictures from the moment I open the box, until I hit publish. People want to see everything you are writing about. It not only helps them see you did in fact do what you said you did, but they also get to see the product working, and people interacting with it. I truly believe a picture is worth a 1,000 words. Wouldn't you agree?
When creating content I try to get personal, and take my readers on a journey. I'm sure you've looked for a review of a product once or twice in your lifetime. We all write reviews for different reasons. I never write a review intending to make a sale. For me, it's to ultimately learn as much about the product as possible, and assist someone with their decision to buy a product or not.
I focus on describing the product in detail: features, size, colors, benefits, etc. Who will this product be useful for, and who will not benefit from the product? I want my readers to relate to my situation, understand why I liked the product, how it made my life easier, less stressful, more convenient, or how it did not.
My goal is to help my readers by sharing my 100% honest review of the product. There is no such thing as the perfect product; I always share the pros and cons. Buyers are skeptical of content that is completely positive. Brands and companies appreciate honest feedback, and often look at it as room to grow. I also provide my readers with the cost, how to proceed with ordering the product, good experiences with customer service, and any other information I think might be helpful. Finally I upload my pictures, incorporate a few keyword phrases into my review, proofread, and publish.
In the end I stay true to myself, what I have built, and my readers. I can honestly say I do not have a set process reviews. Every review is unique, which is what keeps it fun.
How do companies normally react, if at all, when reviews go live? Any horror stories?
Typically I build relationships with brands and companies I work with. By the time the review goes live we have chatted enough, so it's no big deal. I have heard some pretty crazy horror stories. One of my writers has had a few sticky situations, but nothing that communication didn't fix. I hope it's something I am lucky enough to never deal with. (Crossing fingers)
Giveaways are a big part of your website, how do they do in terms of traffic, would you recommend to other sites?
Giveaways and I have a love and hate relationship. I love them because they are a great way to say thank you to my readers and help generate new readers. Giveaways are good for traffic, however, not as much as I thought. I stopped doing giveaways for a short period of time, and I was surprised how well my traffic was. They do have an impact, but once you build a loyal readership you can survive without them.
Will I ever stop doing them? I probably wouldn't, to be honest. I love sending winning emails, and making another person's day. They are a lot of work, but in the end I think it is worth to put a smile on someone's face.
Would I recommend them? It would depend. Holding your own giveaway is work, and it takes up time. I would have to ask why they were thinking about giveaways.
To reward your reader, yes do it. All of our readers deserve to be rewarded! Giveaways are a fabulous way to say thank you. Let's face it the only reason we can make money blogging is because of our readers.
To boost traffic, no. Without loyal readers a giveaway will bring temporary traffic. Be patient and focus on what is important, quality content and getting to know your readers.
I think it would be a fair observation to say that your site is aimed at a specifically female readership. Have you found that gearing your site to one specific gender is helpful in establishing an audience?
It has definitely been helpful in establishing an audience. It has helped me become more comfortable in my role as a blogger. I am a married mommy to four awesome children, one of which is handicapped. I am comfortable writing in my mommy blog shoes, but ready to step out of my comfort zone.
That said, are you aware of any male demographic your site has? Everyone's gotta love free stuff, right?
We do have male demographic, and it has been increasing. This is the reason we want to change things up a little, and make Jenns Blah Blah Blog more male friendly. Sure everyone loves the giveaways, but I think content is the key to increasing our male demographic long term.
Your site currently has over a dozen different categories. Are they all maintained equally or have you found that one in particular does better than the others?
I would love to say they are all maintained equally, and I think for the most part we do a good job keeping new content going to each one. There are some categories that tend to get a little neglected, but it never lasts long. Between the three of us we always have something posting.
Without a doubt, travel and recipes are our best categories. Typically, they include not only varying descriptions of places near and far that our readers want to visit and of course all sorts of foods they wish to eat, but we also have eye-catching pictures. Perhaps it's these photos that make a person want to stop, learn a little more about a particular place, and even find something new for dinner while they're at it.
With our wonderful world of social media, I have found that these images become ones people wish to share. Pictures certainly convey so much more than words. They evoke emotion, can take you to a memory, or build such excitement to want to create new memories. Also, I've yet to find a person who doesn't enjoy traveling and eating.
You're currently advertising ad space on your site. Do you have any advice for people who may want to do something similar? How do you make sure advertisers are right for your current audience?
First you have to know your niche and stick to it. Know who you are, what you voice sounds like, and your goals. If it isn't right for your audience, turn it down. Quality counts with advertising too.
People do not come to your travel blog to see ads for a prom dress. Keep your ads relevant to your blogs niche, meet the needs of your readers, and do not be afraid to say no. If you don't, it's likely you will lose readership. In my opinion, building relationships with brands, companies and other bloggers is key. If you want advertisers to come back, quality content and traffic matters. Remember at this point you are working for them. Set realistic expectations. If advertisers don't get what they paid for they will not come back.
What if you'd gone all celebrity on the site and used a name other than Jenn when creating it? Would Fifi Trixibelle's Blah Blah Blog have been as popular as what you have now?
LOL! I'm am totally digging the name, but I would have to say no for more than three reasons! 1) Could you imagine typing FifiTrixibellesBlahBlahBlog.com? People would fall asleep by the time they reached the first b. 2) I'm not a drama mama. Honestly don't know what Britney or Miley are up to, and would like to keep it that way. 3) I have a teenager, and that is enough drama for me.
Jenn Worden is a mom blogger who loves social media, traveling, all things tech related. In her downtime you will find her spending time with her loving husband, four amazing kids and a pitbull named Skittles. Connect with her on Jenns Blah Blah Blogs Facebook Page, and on Twitter @SJBlahBlahBlog.