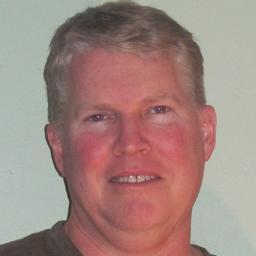 What does it take to become an expert? 10,000 hours of experience. And who has that kind of experience? The experts we talk to each week—in just 10 minutes.
Today we're chatting up Scott Salwolke, an expert when it comes to online marketing. As the founder of Ad Hoc M@rketing, Scott has been working with businesses large and small for nearly a decade. Read on for some awesome insight into what it takes for a small business to succeed online.
Tell us a bit about Ad Hoc M@rketing. How did it start?
I started Ad Hoc Marketing in 2004. I had originally started a company called S Squared Advertising, but with Ad Hoc I wanted to focus on online marketing. Today the focus of my work is primarily on content marketing, since my background is in writing and pay per click. I've been in advertising 20 years.
Does a new business start out online at a disadvantage, compared to others?
Not necessarily. It depends on your competition and your market. If you're looking to compete nationally for a product or service that is highly competitive then yes, it will be a struggle at first. Yet, if you do extensive keyword research you could find some long tail keywords that aren't as competitive and could just be beneficial for your business. The thing is to quit procrastinating and start marketing your business online. Worrying about the competition and thinking you can't compete only benefits your competitors.
What are some good methods for a small business to integrate the Internet into their marketing plan?
Begin by taking control of your local directory listings such as Google Places, Bing Local, Yelp, etc. People don't realize that by taking possession of these listings you can often enhance your listing by adding photographs, videos, even special deals.
Also, if you're just starting out or even if you've been marketing for a while, pay per click is a way to see results quickly and test out different phrases. More importantly with the changes to Google Adwords, especially, a small business can do more with their marketing campaign than a national chain is likely to do. You can do campaigns on the fly, taking advantage of things going on locally.
Finally, don't think of your website as a brochure that can't be changed. It should evolve over time as you learn more about your market. By constantly adding to your site you're building it up. Also incorporate testimonials into your site. They can be one of your best marketing tools.
How can SEO benefit small businesses?
They can turn their website into an active marketing tool that works for them 24 hours a day, 7 days a week. You look for the phrases that prospects are using and incorporate them into a site. Build up that site into something where they not only find a business, but learn what separates it from the competition. By the time they make a phone call or fill out a form, they are on the way to becoming a customer.
What are some common problems you see with small businesses, and their marketing plans?
They put their marketing dollars into the wrong area. They still think of yellow page ads, billboard, and newspaper ads, but that could be misguided. If the majority of your market is searching online for what you offer, then this should be where you focus your attention. After all these people are actively looking for what you offer.
Another mistake is they look for the cheapest provider. The result is that they get little return on their dollar and most importantly, lose a lot of time. Work with a company that has a proven track record. The cost might be higher, but over the long term it will be a much better investment.
Finally, small businesses don't look into what their customers are looking for. It's not just that they have the words these prospects are using to look for products or services. They should anticipate what questions or concerns they might have and provide answers for these as well.
One of your services is a "site audit". What's involved in doing that?
I offer a few types of audits including one for pay per click. A typical site audit, however, looks at all elements of a site. What words are they targeting with their site and what words should they be targeting. How fast does their site take to load and are there broken internal links. What other sites link to a site and are some of them potential problems. An audit looks for the elements that could impede search engines or create problems with a visitor's experience. And also, what can be done to turn it into a successful marketing machine?
How has the role of social media changed in marketing a business? Is it still as important as it was?
I think it's still important for developing a company's brand and also to allow for interaction with prospects and customers. Too many businesses, however, just use it as a mouthpiece to talk about their business. It's all right to talk about the business on occasion in posts, but do things to engage the attention and interest of followers. You want people to like what you're posting or retweet something.
What social networks should any business be on, no matter what?
I'm not sure if there is one essential social media, although Facebook is close. If you're a local business then you definitely want to be active with Facebook. If you're a B2B company then LinkedIn is important. I'm finding Pinterest is important to a number of my clients, from realtors to restaurants to travel companies. I think the key is to look at your market and see what they're using. That should dictate what social media you use.
Where do you see small business marketing online headed in the future?
I think more and more of them will embrace content marketing. They'll start to see a blog as a way to benefit their business to develop their brand and show their authority in their field, whether they repair sewers, build homes, or provide health care. I also think they'll start to use Google AdWords more to target prospects. With remarketing especially it will be a way to keep themselves front and center with their market. And with all the extensions now available there are many opportunities available with pay per click that even SEO doesn't offer.

Scott Salwolke not only knows online marketing, he's also a published author, having penned hundreds of articles for newspapers, magazines, and the web. See some samples here. Thanks for the insight, Scott!