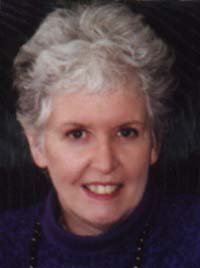 It's said you need about 10,000 hours of practice to become an expert in something, but that's a little on the lengthy side, no? Now our interviews with the experts take just 10 minutes to read, making the knowledge-gaining process a much more manageable deal.
Today we're talking with Lori Eldridge, of Lori's Web Design, an expert when it comes to building or rebuilding a website. With a background in art and expertise with SEO, Lori knows the right way and the wrong way to create a site. Read on for valuable knowledge!
In addition to a formal education, you've learned to create impressive websites from hands-on doing. What are some ways that learning by doing has helped your success?
I stick to web design and SEO. I have more of an artistic bent, so I wouldn't enjoy being a programmer anyway. I often start a redesign job before I get the deposit. I love digging into the code and watching a new design come alive. I always learn something from the way the old site was designed.
I'm also careful which problems I take on. If it's beyond my skill level, I turn down the job. On the other hand I love a challenge, so if it's something I need to learn anyway, I'll educate myself. The benefit of being self-employed in the web design business is that I can pick and choose jobs.
You also have an art background. Do you believe having an eye for art and function helps a web designer create better websites, or is it all about the code?
Yes, an art background helps a lot because an understanding of how colors work together and how to balance items on the page enhances the layout and visitor's pleasure. It also helps when designing graphics, animations, buttons, etc.
Can a business owner expect to build a site by themselves with a content management system that anyone except friends and relatives would visit?
I never recommend CMS programs because they produce massive code bloat and convoluted CSS that slows down the page load, which is a new Google ranking factor.
Unless the site owner knows SEO, their CMS website may have canonical issues and duplicate content, which can cripple their site. I usually encourage them to let me set up the site and maintain it.
How do you incorporate SEO into the sites that you build or rebuild, and what kind of results can the site owner expect to see?
A lot of site owners think building the site is all they need. Unless they get links and stir up social networking, it won't rank well at all. Search engines judge websites by content, but also by how other people like the site.
Unless the words they want to rank for are in the title and page text, there is little chance of ranking. The more phrases they want to rank for, the more pages they need.
Results depend on how much effort the site owner puts in. Pages that change often rank better. New links gain rank, but that depends on the quality. Clients that add content weekly and pursue social networking are constantly increasing in traffic. Those that don't usually lose traffic.
What information does a typical SEO report contain, and how does the site owner use this information?
Every website is different. Before starting, I inquire if the site experienced a sudden drop in ranking. If so, when and what changes were made, or were any backlinks gathered prior to the drop.
If so, I do an analysis of backlinks to see if they used the same keywords too often, if they got links too fast, poor quality links, or links from a network of sites. I look for patterns indicating that they got the links themselves instead of from site visitors. If I find a pattern, I check the date with Google's Penguin Updates to see if there was a ranking drop at that time.
If the backlinks aren't a problem, I check Google indexing, then look for technical issues on the website. I also check for keyword over-optimization, which can cause a penalty via Google's Panda Update.
Along with pointing out problems, I provide advice. Some site owners may fix the issues themselves; others need a professional.
Free is good, right? So what could possibly go wrong with a free web host?
There is always a catch. You don't own your domain name, which means you're stuck and have to start over once you get your own domain. They provide templates and content, but if you move to your own domain, the template is theirs.
Most directories won't accept sites on free hosting accounts. They're considered low quality, since hosting costs under $10 per month. Free web hosting doesn't provide enough bandwidth, file backup, and other issues.
How does a site owner go about sharing the link love and getting love back?
Google has started reducing the benefit from reciprocal links because you can do it yourself. They want evidence that the public likes your website, and it judges that by unique content and how many links you didn't procure yourself. It's hard for new sites to gain that kind of attention. The best way is to keep adding new content, gain quality links from relevant sites, and participate in social networking.
Armed with this much knowledge, any site owner can expect to see great returns for their efforts. Thank you, Lori, for sharing this information with our readers.
Carole Oldroyd is a freelance writer whose work includes SEO, web design and many other topics.