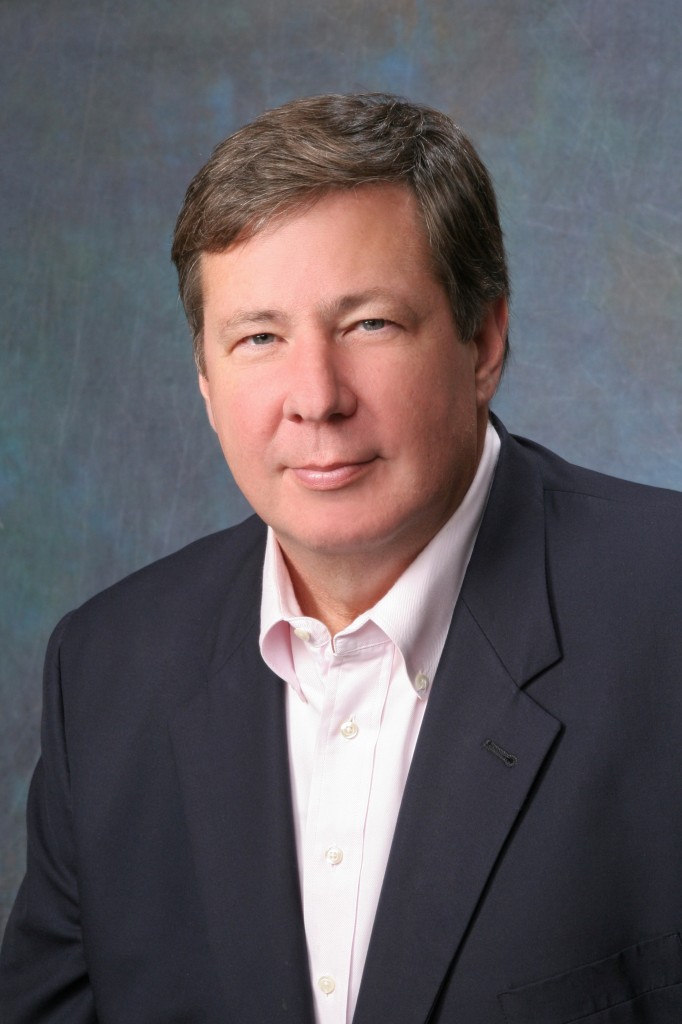 Dan McDade, president and CEO of prospect development company PointClear, says one of the best kept secrets in identifying senior decision makers making decisions about enterprise solutions is also one of the oldest: the telephone. "After years of dumping on outbound marketing with snappy titles like 'cold calling is dead' it appears that the pundits are now jumping back on the outbound marketing bandwagon," Dan says.
These days, if you are waiting for leads to come to you, then you are missing out on some of the best, most profitable business that your more agile competitors are winning, he adds. Dan recently checked in with us to talk more about the services PointClear offers and share his insight on lead generation today.
Tell us the story behind PointClear. What services do you offer? Who should be using them?
Since 1997 PointClear has helped B2B companies drive revenue. With an analytical approach to response management and sales lead generation, qualification and nurturing, PointClear assures 100 percent of leads delivered are sales-qualified… and up to five times more deals are closed.
What sets PointClear apart from other businesses in your industry?
Our highly strategic approach to planning, the experience, education and training/coaching of our staff and our multi-touch, multi-media, multi-cycle processes that multiply results.
What problems are your clients hoping you can solve? How do you help them?
Our clients need fewer leads. They need fewer, raw, unqualified leads sent to sales.
We take a data-centric approach to building valuable prospect databases and turn over a steady and predictable stream of highly qualified sales opportunities to our clients' field sales force. We don't stop there. Ongoing nurturing of the database can increase the number of sales ready leads from any source of prospects by up to three times. See this article for more details.
What are the biggest challenges for business owners when it comes to lead generation today?
Data sources, persistence and the quality of the approach. While lead generation is not rocket science, there is a lot of intellectual property that goes into a successful program. There also needs to be a balance – what we call "All bound" rather than all inbound. There are a lot of snake oil salespeople out there selling black box solutions that don't work. We take the guesswork and the risk out of the lead generation process for clients.
What do you think are the most common oversights businesses make when it comes to finding qualified revenue sources?
Too much focus on inbound and squandering the value of outbound marketing programs by focusing only on leads rather than other outcomes (such as pipeline, nurture and no response dispositions) that can increase results from any marketing program by up to three times.
How important is clean data to your business?
Clean data is very important. But, face it: Clean data virtually does not exist. I have said for 40 years that there is no such thing as a clean database. Your objective should be to optimize acquisition of data from third parties by testing small segments before leaping in and buying more data than you can effectively use AND to panel your internal databases and test into segments of that data to determine what is worth cleaning up and what is not worth the time and expense.
What tools do you use to ensure you're collecting reliable data on behalf of your clients?
We use all of the social media tools including a heavy focus on LinkedIn as well as our proprietary data capture and workflow solution called PinPoint (which can talk to any CRM).
Are there any types of data you find your clients overlook or underestimate in line with lead development? What is it? How can it be useful?
For inbound: Titles, seniority in the company, job function and engagement are all important. The more senior the executive is in a company the less they will give up digital body language to be scored by the marketing automation solution, BUT they are more willing to engage in dialog with outsiders (including sales people) who may be able to educate them on solutions that are available to solve problems that executives might have. Warning: you have to come prepared to help and educate — not sell.
For outbound: Once you have identified a qualified company and the appropriate decision maker and/or decision influencer contacts, it is important to document something about the target company's "environment" (which can include technical environment, disposition toward or against outsourcing, changed at the C-level and other high levels in the organization, acquisitions or divestitures.)
What innovations are you most excited about in your field today? What do you think overrated?
The close to 2,000 marketing solutions that are being built into the "marketing stack" are both something to be excited about and overrated. Just like CRM (which has been around for over 20 years), the solutions are being hyped as the Holy Grail and are for the most part either under-utilized, misused or over-depended on.
For example, for a vendor company to say that outbound marketing is dead (simply because they sell inbound marketing solutions) is close to criminal. As with anything, there needs to be a balance. A company is much better off effectively utilizing one solution before moving on to buy the next one. On one hand you hear that the CMO will acquire more software than the CIO within five years. Does that mean CIOs are going to have to bail out CMOs who overspend on solutions and under-deliver? Bet on it.