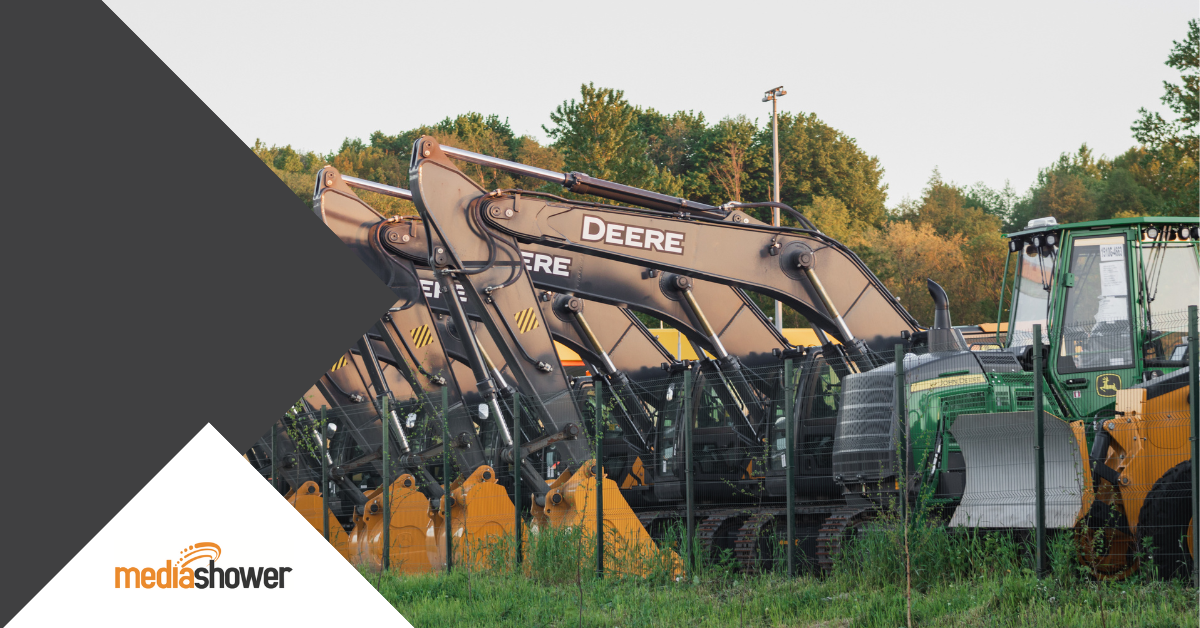 TLDR: When people think of John Deere, they think of green tractors and farming equipment. While the company has been manufacturing these products since 1837, there's more to the story: John Deere is one of the most successful companies in the world, and it all started with a simple plow.
So What? While not everyone can be John Deere, we can all learn from the company's marketing approach, which has resulted in nearly 200 years of success. It's an example of how a company can change with the times and still maintain its core values.
---
For farmers and rural homeowners, John Deere is the green-and-gold standard. The company is known for its high-quality tractors and agricultural equipment, which it has been producing since 1837.
The company is so iconic that John Deere has a cult following among diverse groups of customers. There are John Deere-themed weddings, John Deere baby clothes, and even — for the diehard fan — John Deere caskets.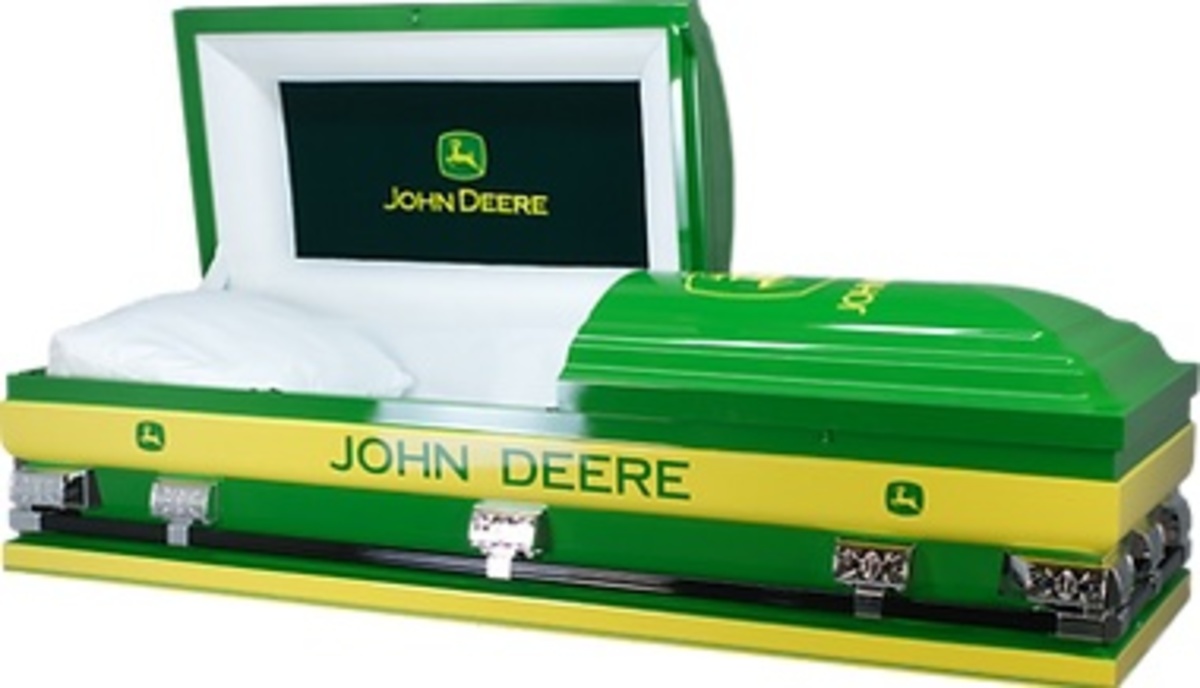 That's quite a legacy for a company that started out as a simple plow manufacturer. Let's deep-dive into John Deere's marketing strategy to see how marketing professionals can apply those lessons to our own businesses.
Lead With Value
While content marketing is now a "given," back in the day, it was a cutting-edge strategy, and John Deere was one of the first companies to embrace it. In 1865, founder John Deere created and distributed a printed magazine for farmers called "The Furrow."
The Furrow wasn't just another Farmer's Almanac. It contained articles on new technology and how to use it to become more successful. In other words, it was a way for John Deere to educate farmers on the latest and greatest in farm equipment.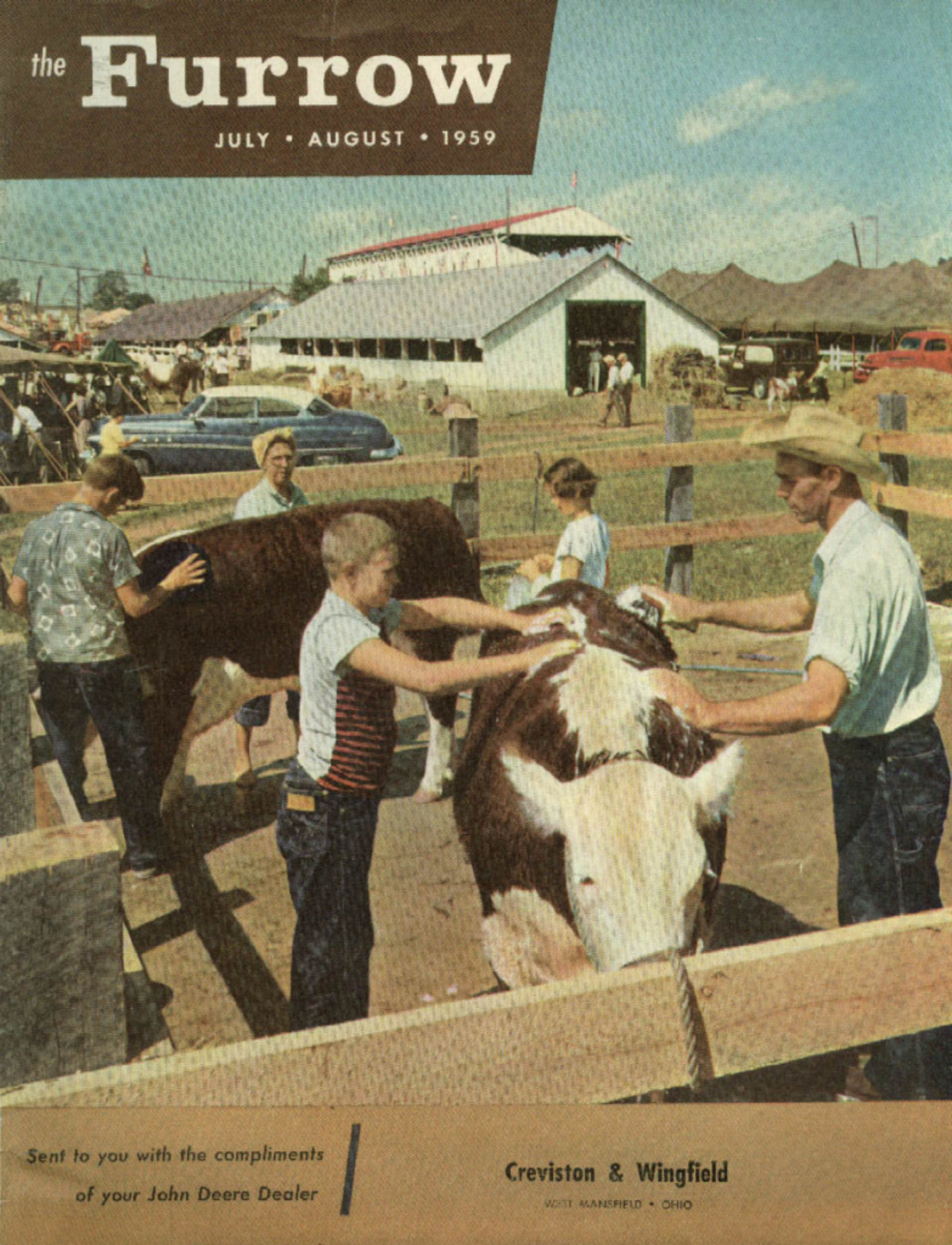 By providing value up front, John Deere built trust with farmers and positioned itself as an authority in the industry, all without hard-selling products. The magazine still exists today and is now optimized for viewing on smartphones and tablets. It's also available in 14 languages in over 115 countries, and is the most widely-circulated farm magazine in the world.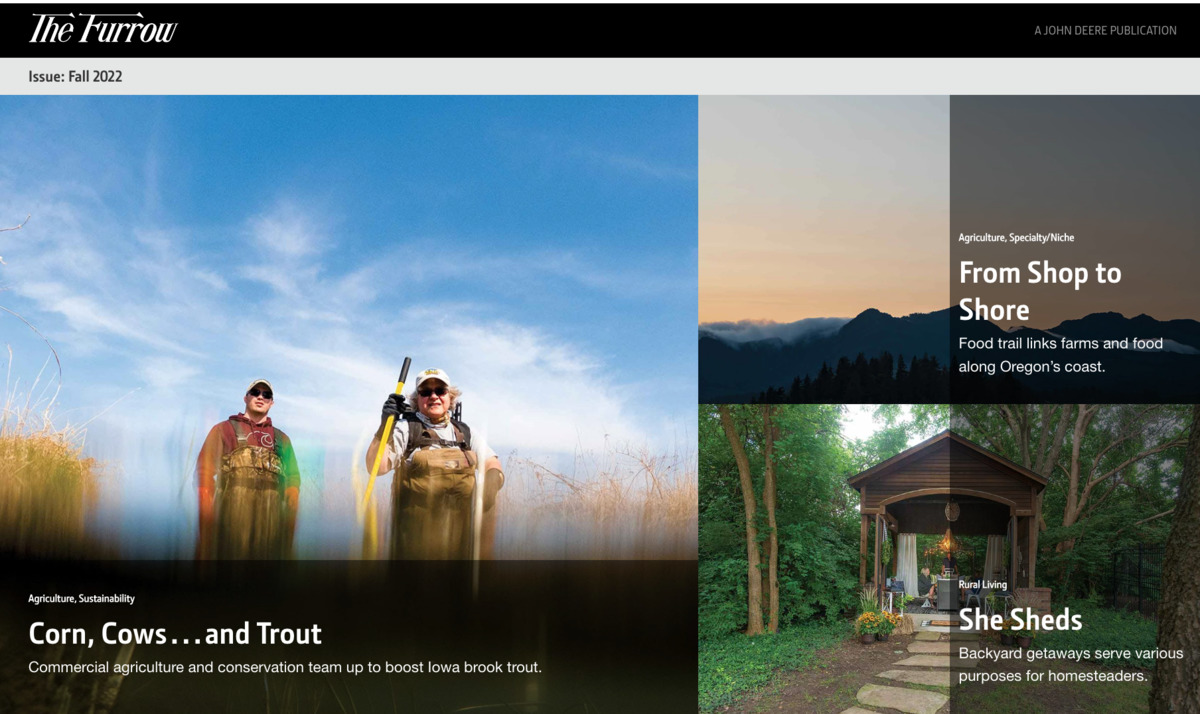 When you're creating content, always lead with value. Whether it's a blog post, whitepaper, or video, make sure your audience will get something out of it. If you can educate them and help them solve a problem, you'll be well on your way to building a lasting relationship.
Plus, they make great pieces for your sales team to pass along to potential customers.
Have a "Higher Purpose"
"We run life so life can leap forward." This is the company's mantra. For John Deere, it's not just about selling tractors; it's about helping farmers run their businesses more efficiently so they can provide for their families and communities.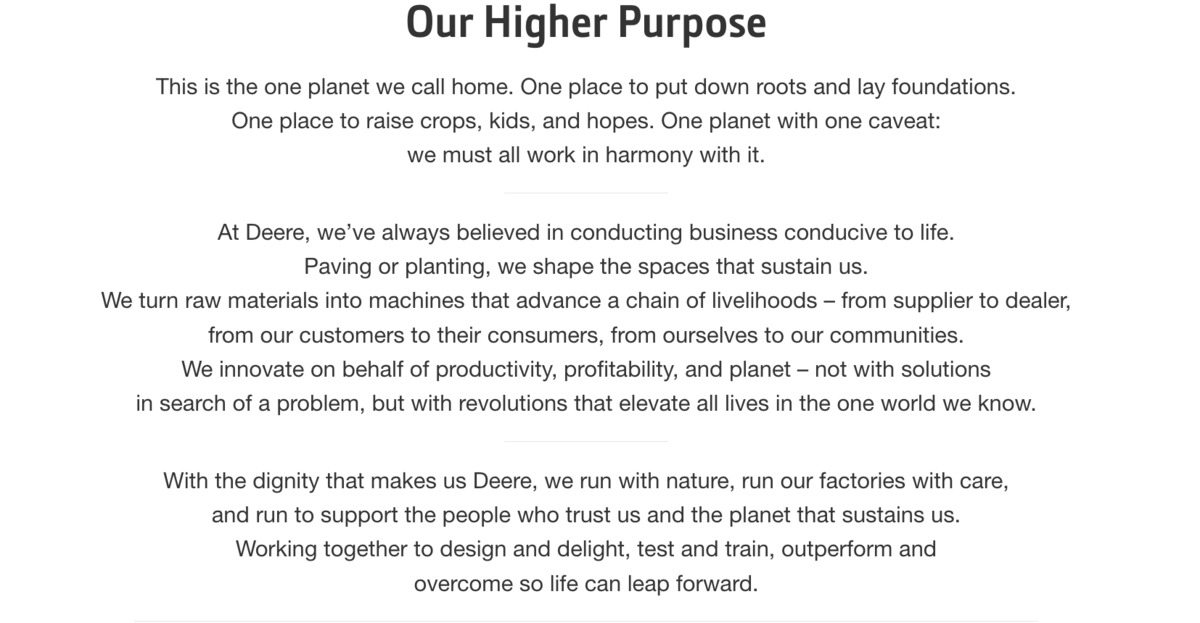 This higher purpose is woven into every aspect of the company's marketing, from "The Furrow" magazine to its social media channels.
When crafting your marketing messages, keep your company's higher purpose in mind. What are you trying to achieve beyond making a profit? By aligning your marketing with a larger cause, you can tap into something much deeper, and resonate with your audience on a stronger level.
Stay True to Your Roots
Even though John Deere is a global conglomerate, it hasn't forgotten its humble beginnings. The company still uses the same green-and-gold color scheme it did back in 1837, and the company's advertising still features farmers and other rural imagery.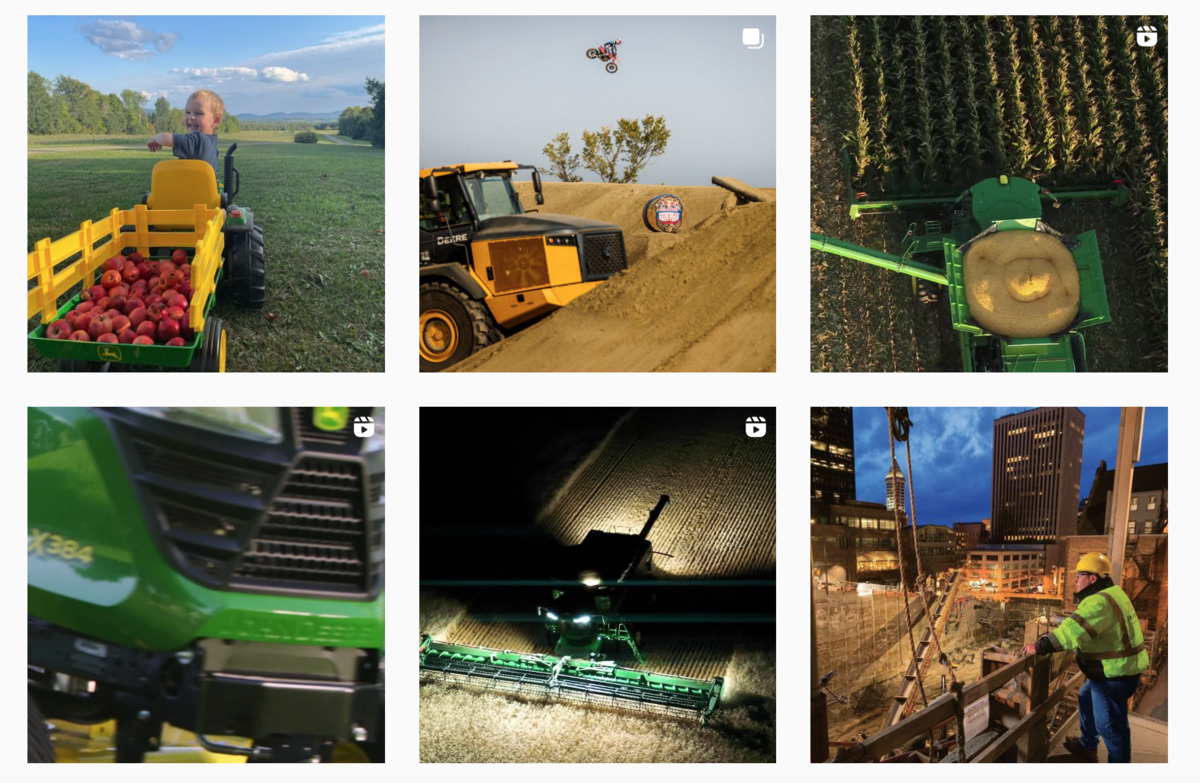 This connection to its roots has helped John Deere stay relevant for nearly 200 years. In a rapidly changing world, it's important to hold onto things that made you successful in the first place. For John Deere, that means maintaining its connections to the agricultural industry and the farmers who have been loyal customers since the very beginning.
When you're thinking about your own marketing strategy, ask yourself, "What are the core values that made this company successful? How can we stay true to those values, even as the business grows and changes?"
Be Part of Your Community
John Deere isn't just a company; it's a way of life for many people in rural communities. The enterprise sponsors local events, offers scholarships, and even has its own museum.
The company even has a John Deere Kids channel to teach children about farming and agriculture, boosting their love for land.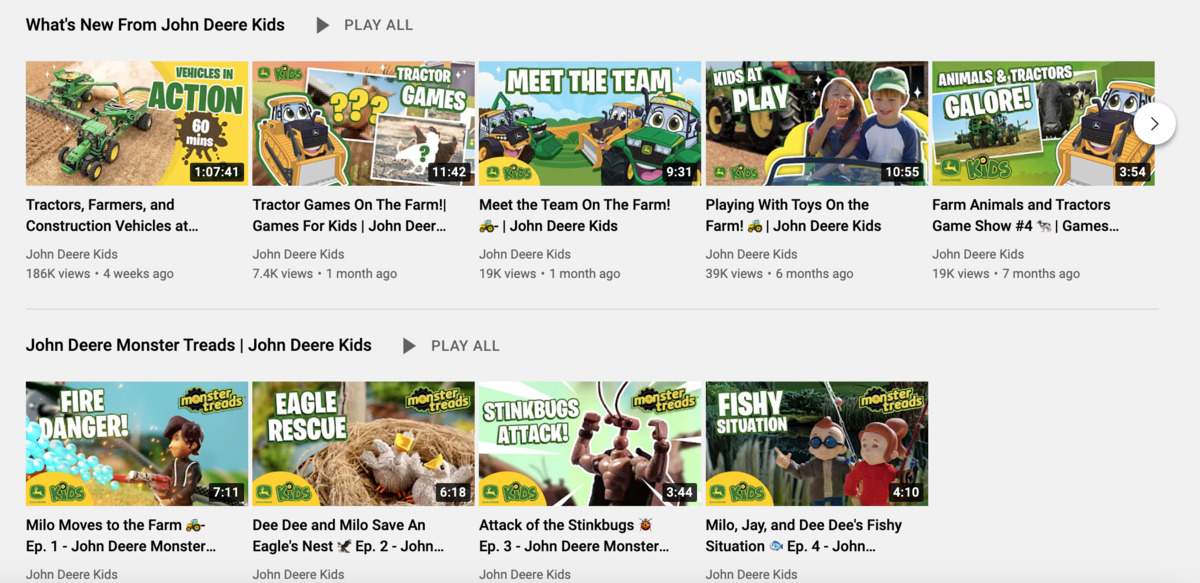 John Deere is deeply embedded in the communities where its customers live and work. This connection helps create a sense of loyalty and belonging, two essential success factors for any business.
By becoming part of the fabric of your community, you can create powerful relationships that can last for years to come. Just like John Deere, think about ways in which you can give back. It's likely to pay off in the long run.
The Takeaway
If there's one word to describe John Deere's marketing strategy, it's "authentic." The company has stayed true to its roots, maintained a strong connection with its customers, and always puts forth its best effort. John Deere has built a loyal following that has kept the company going for nearly two centuries.
Authenticity doesn't just apply to John Deere; it's a valuable lesson for any business. In a world where consumers are bombarded with marketing messages, the companies that stand out are those that stay true to their values and customers. If you can do that, you'll probably be successful.
At Media Shower, we can help you dig deep and find an authentic voice that will resonate with your audience. Contact us to learn more about we can help your business marketing grow.