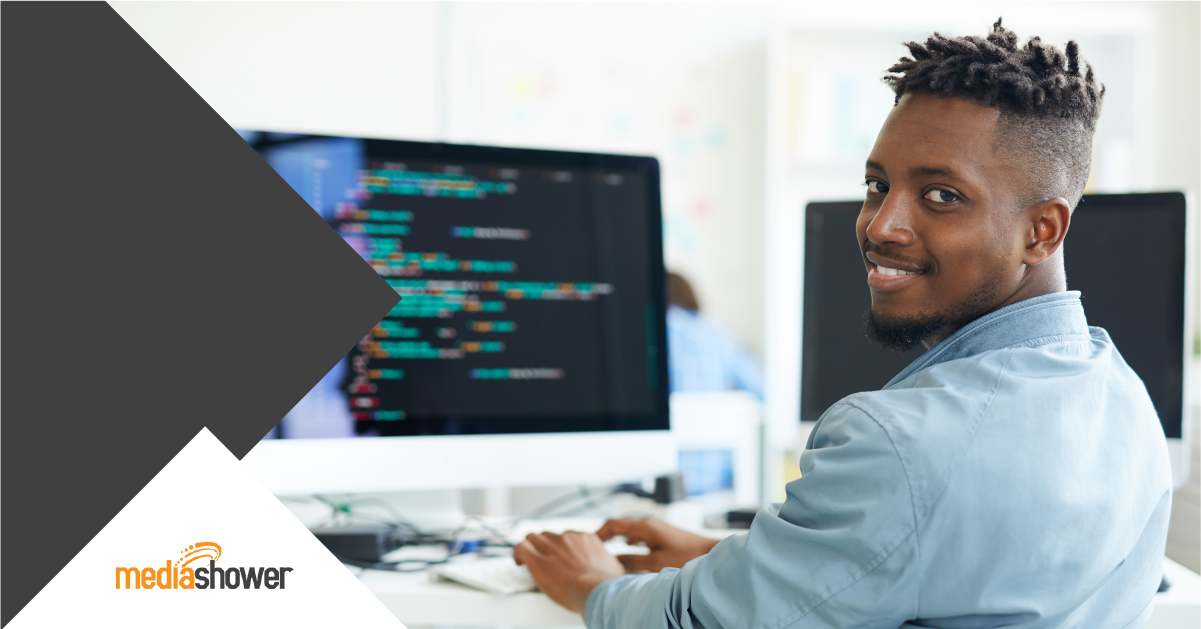 The demand for blockchain engineers, blockchain software developers, and other blockchain-related professionals has rapidly been increasing, with salaries rising in parallel.
Online staffing platform Freelancer.com reported the number of blockchain jobs posted on its site increased by nearly 60% between 2020 and 2021, while a new LinkedIn report shows blockchain skills as being some of the most sought after. "Blockchain engineer" is no longer an emerging standalone job title. It's now a highly required and in-demand job position, and blockchain skills are increasingly being included as desirable among companies looking for solutions architects, machine learning specialists, and back-end solution developers.
Why Work in Blockchain?
Growth in blockchain-related jobs is represented across almost all industries including traditional tech, logistics, agriculture, healthcare, financial technology, and beyond. Moreover, crypto startups are raising significant venture capital, making it a lucrative and lively field of specialty.
The top U.S. cities for blockchain jobs are also among the most desirable. In order, the top five cities for finding blockchain jobs are:
San Francisco, CA

New York, NY

Chicago, IL

Los Angeles, CA

Boston, MA
Rounding out the top ten were Palo Alto, CA (#6), Austin, TX (#7), Menlo Park,CA (#8), Seattle, WA (#9), and Denver, CO (#10).
Salaries in Blockchain Jobs
Salaries for those with coveted blockchain skills are high. As reported by Hired.com, the median annual salary for blockchain engineers is around $150,000 (a huge bump from $127,000 in 2019), with the most experienced developers earning as much as $175,000 annually. Even newer blockchain developers with less experience can expect to receive annual salaries exceeding $91,000.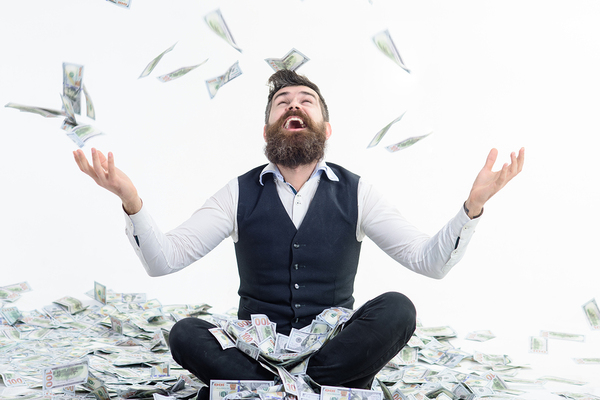 Blockchain's rapid growth has also led to a shortage of experienced job applicants, so those who have the necessary skills are in a great position when negotiating for salary and other compensation. Those who prefer working remotely will also find blockchain jobs welcoming.
In-Demand Blockchain Skills
Here are the five most in-demand blockchain skills currently:
Cryptography:

The study of protocols that don't allow unauthorized parties to gain access to data.

Blockchain architecture:

A basic concept in the world of blockchain that involves the understanding of ledger technology, smart contracts, and consensus.

Data structure:

The understanding of blocks or transaction clusters related to a public ledger.

Smart contracts:

Thanks to Ethereum, these items have become commonplace in the blockchain space and involve the conducting of transactions without middlemen or third parties.

Business drivers and expected outcomes:

Putting technical skills aside, blockchain position holders should know what drives the business and what to expect in the future as the space expands.
Job Sites for Blockchain Jobs
The following table shows the top job sites for job seekers with blockchain skills. Some advertise only freelance or contract work, while others post traditional employment. The job sites are listed with self-descriptions from the sites themselves.
Site Name
Description from Website
AngelList

"

Join the world's #1 startup community specialized in remote & local technical talent and opportunities."

Blockchain Headhunter

"At Blockchain Headhunter, we have completed hundreds of searches and placed hundreds of crypto and blockchain professionals for companies ranging from some of the largest and most successful brands in the space to promising early-stage and established startups."

LatiumX

"

Latium supports payments in USD and several other cryptocurrencies including bitcoin, Ethereum, and our own WORK token. Latium is a pioneer in the crypto and blockchain freelancing ecosystem, built to support the future of remote work and the new crypto economy."

BlockchainWorks

"Browse a wide range of roles working with blockchain products."

BlockAce

"Find a job in the blockchain and crypto industry. Whatever your speciality is, start your career as a Solidity Developer, Blockchain Engineer, Cryptocurrency Marketer, and more."

Blockew

"The #1 job board to find cryptocurrency jobs. Search for your next role in blockchain technology."

CanWork

"Built on Binance Chain. Choose from the hand-picked talent on CanWork or post a request to attract the right person for the right job."

Cointelegraph Crypto Jobs

"Whether you are wanting to transition into crypto or are a blockchain veteran, Cointelegraph's Crypto Jobs is the place to connect with the leaders of the blockchain industry."

Crypto Jobs List

"Discover over 3,148+ open Cryptocurrency Jobs, Web3 Jobs, and Blockchain Jobs on CryptoJobsList–the #1 site to find and post jobs. Connect with companies hiring in a few clicks and begin your next experience in the industry."

Cryptocurrency Jobs

"Cryptocurrency Jobs curates the best new blockchain jobs at leading companies and startups that use blockchain technology."

Job Coinmarketcap

"CoinMarketCap is the world's most trusted and accurate source of data for cryptocurrencies. Used by millions of individuals, organizations, and exchanges, CoinMarketCap brings the most up-to-date market capitalizations, pricing, and cryptocurrency information to our users."

CryptoJobs

"We believe the emergence of blockchain technology and decentralized applications will change the world as we know it, and it's already happening. We're on a mission to connect talented individuals to the best blockchain projects to accelerate the advent of a more decentralized world."

CryptoRecruit

"Crypto Recruit is the world's first recruitment/talent acquisition agency specializing in recruiting exclusively within the blockchain and cryptocurrency space. Its founders have a combined total of 30 years recruitment experience.

Ethlance

"The future of work is now. Hire or work for Ether cryptocurrency."
Building a Career in Blockchain
Since blockchain is still a relatively new job sector, there is no single prescribed path to success in the field. People who want to work in blockchain may find that traditional pathways to professional employment aren't a sure thing. With an industry evolving as fast as blockchain, employers need people committed to continually developing their skills.
Mastering the fundamentals of blockchain, like decentralization and smart contracts, is mandatory. Programming skills in JavaScript, Scala, C++, and Solidity are necessary. Most successful blockchain professionals know multiple programming languages.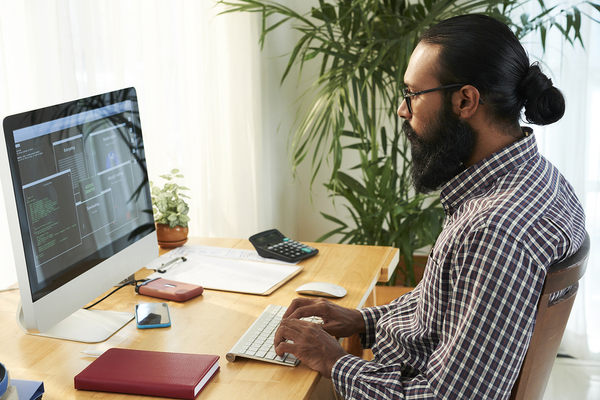 Two widely recognized certifications in blockchain are the IBM Blockchain Foundation Developer certification and the Blockchain Technology Certification from the University of California at Berkeley. Universities around the world are starting to offer degrees in blockchain. They're not commonplace, but they definitely add weight to an aspiring blockchain professional's CV.
Some people get into blockchain through front-end development, and that's good because there is strong demand for UI/UX design and things like creating wallets to interact with blockchain. Front-end and full-stack developers who build skills in blockchain are well-positioned for careers in blockchain.
There's no analogy to the "MD" or "CPA" designation that applies to blockchain professionals, so much of building a blockchain career requires networking in the blockchain community. This should be done both in person and online. These meaningful connections matter when you're applying to jobs through blockchain job sites.
There is plenty of opportunity for those who want to get into blockchain professionally, and the industry will continue to grow as the technology matures. Blockchain is expected to become important in every industry where chain of custody, provenance, fraud, and security are issues, which means blockchain jobs should begin emerging across a huge range of industries, including many non-tech ones.
Technology jobs, in general, pay well, and tech professionals with blockchain skills will be able to command even higher salaries. In short, there is no better time to develop blockchain skills and use them to benefit your career. One great way to stay on top of what is happening in the blockchain space is to get our weekly investor briefing delivered for free!