Media Shower writer Joleene Moody is well-known for her work in health, business, and marketing. She has authored three books; you can follow her work on her website.
I've always wondered what the deal was with eBooks. It seems like every savvy entrepreneur has one. My Twitter feed offers me dozens to buy every day. It also offers content claiming eBooks are a waste of time. They are either poorly written, which disgruntles the buyer, or someone is writing faux content with the intention to take advantage of the system. It wasn't until I published two eBooks myself that I discovered the value of the eBook.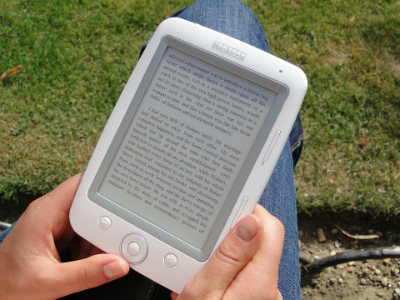 I should preface by saying I've never considered writing an eBook. It just wasn't on my radar. Until the morning I downloaded a well-intended but poorly written eBook for my own consumption and realized, "Wait. I can write this so much better. I can write with meaning and passion and I can make it profitable." And so I did.

Solve a Problem
As a professional speaker, I am forever asked where I find paid speaking opportunities. Finding paid gigs for some is a problem. I decided to create an eBook that not only solved the problem but would also lead readers to my website where they could buy e-courses that further solved the problem. (Brilliant. I know.) So I wrote. And wrote. With fervor.

Figure it Out
There is no such thing as instant gratification. If we want something we have to work for it. So I did just that. I searched YouTube and read blog posts until the cows came home. I consumed every bit of information I could. After three days of research, I made my first attempt to upload my book. It worked, but the formatting was skewed. So I watched more videos and read more blogs. After four uploads, I finally had my eBook. Looking at the final product was like looking at a newborn child. It was beautiful and I couldn't wait to show the world what I made. Any good article, blog post, or eBook requires research and hard work.

Tell Your Friends
With my new $3.99 eBook live on the Web, I took to social media to share it. I even ran a promotion and sold it for .99 cents so it would rank high in sales. It worked. Today I sell roughly 100 copies a month. I even use a portion of my first eBook as an opt-in on my website. If you create great content, it won't matter unless you share it!

I've had some big wins in my career as a writer, but publishing my eBooks is one that makes me smile really big. The process taught me plenty and pitted me as an expert in my field.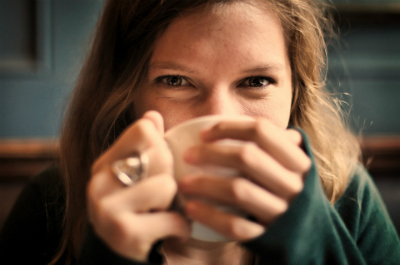 If you wonder if writing an eBook is for you, understand it will be only if you let it. Yes, there are people out there publishing eBooks with useless content just to monetize from them, but there are more people out there publishing for the greater good. If this is why you want to write one, to serve the greater good, don't question it. Just write. EBooks make you look like a super-hero, even more than you are now.

Your company may benefit from writing an eBook. For inspiration, download our ebook: 10 Content Marketing Companies Compared.