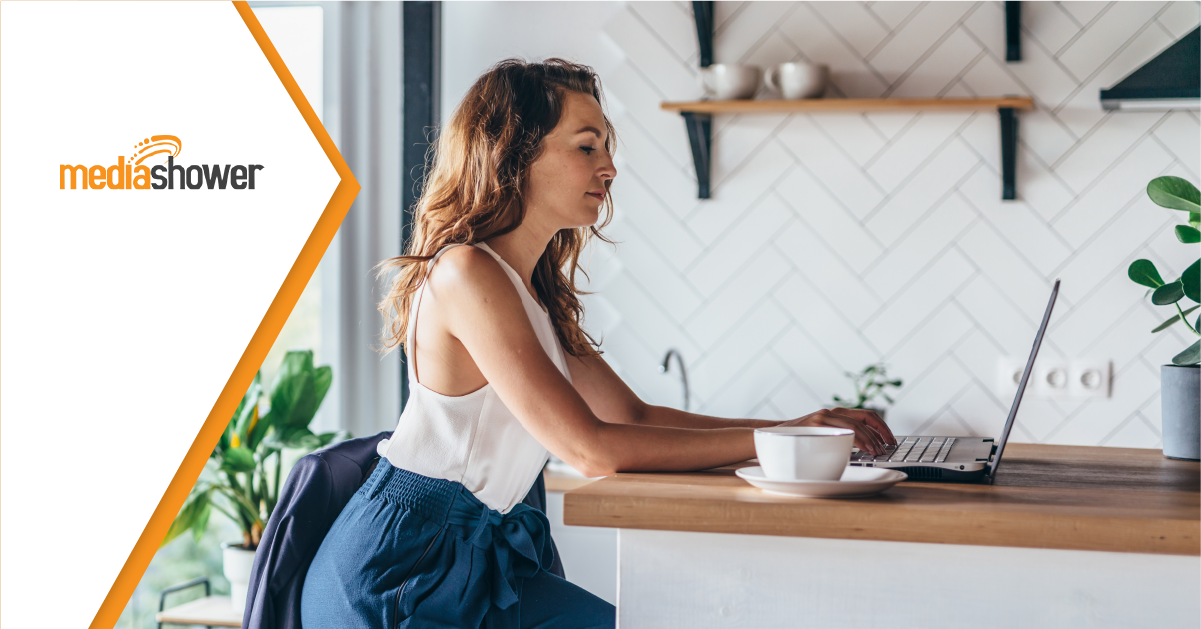 Can you write about the inner workings of CMS systems, the ins and outs of the latest automation software, or the details of your favorite WordPress theme? If you have the skills to create tech content, there are lots of companies looking for you to write it for them.
How do you know if a content platform provides good opportunities to show what you know and help companies market their products? Here is a list of top technical content writing platforms that can help writers make money through their creativity.
| Name | Domain Authority (from AHREFs) | Ranking Keywords (from AHREFs) | LinkedIn Followers | Twitter Followers | # Linking Domains (from AHREFs) | Online Customer Reviews | Score |
| --- | --- | --- | --- | --- | --- | --- | --- |
| Media Shower | 60 | 524,431 | 5,175 | 44,342 | 2,599 | 5 | 5.0 |
| Upwork | 90 | 601 | 760,192 | 192,934 | 75,836 | 5 | 5.0 |
| Fiverr | 91 | 614 | 646,268 | 389,783 | 265,000 | 4 | 4.5 |
| Indeed | 92 | 186,000 | 551,191 | 279,457 | 31,900 | 2 | 4.5 |
| People Per Hour | 81 | 10,204 | 75,221 | 75,200 | 36,700 | 4 | 4.5 |
| Freelancer.com | 87 | 3,174 | 38,848 | 251,130 | 27 | 4.5 | 4.2 |
| SimplyHired | 79 | 16,372 | 22,511 | 98,682 | 29,200 | 3 | 4.2 |
| WeWorkRemotely | 78 | 20,222 | 118,052 | 42,275 | 9,880 | 3 | 4 |
| Workana | 75 | 34,955 | 54,752 | 15,985 | 6,360 | 2 | 4 |
| Articlez | 48 | 826,088 | 16 | 492 | 533 | 0 | 2 |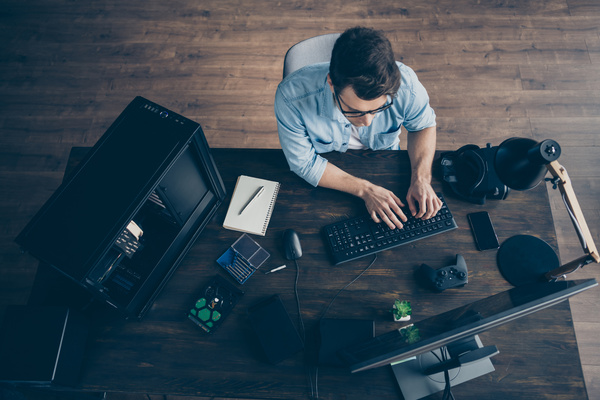 Media Shower works with tech clients all over the world that need content for their blogs or other communications, developing detailed marketing overviews to focus each piece of writing. It also has an ambitious and professional editing team to polish your pieces and make sure they shine. While Media Shower pays a set amount per piece, it pays higher rates than many other platforms. It also pays more if substantial revisions are needed.
Media Shower ranks at the bottom of excellent for domain authority, has a healthy ranking from AHREFS, and thousands of followers on LinkedIn as well as tens of thousands on Twitter. Thousands of domains link to the site as an authoritative content provider and a blogger on both writing and tech topics. As far as customer reviews, they are top-notch because Media Shower insists on nothing less than fully satisfied customers.
Upwork offers plenty of tech content gigs to writers. It has the advantage of being a huge platform, so it's possible to find just about any kind of freelance work. With Upwork, there is no editing process and no team that works with you to pinpoint the right tone, keywords, or marketing focus. Some writers like the independence and ability to choose their assignments, while others relish the security of regular assignments and editorial backup.
While Upwork rivals Media Shower in domain authority, is highly ranked, and gains many more LinkedIn and Twitter followers because of its name recognition and thousands of writers, its customer reviews are somewhat lower because of the problems inherent in the relatively unsupervised and unedited nature of assignments.
Fiverr is another platform that has its fair share of tech content work. It is well-known for its concept of charging $5.00 per task (with a percentage going to the platform for its costs). It would seem hard to make any significant money at $5.00 per task, but quality writers can break tasks into increments that pay $5.00, such as 100 words for $5.00 or $50.00 for 1,000 words. Other than the $5 price tag, Fiverr is similar to Upwork in that you bid for jobs and are selected by the poster. There is no editing help or direction given other than by the person hiring you, but you do get to pick your assignments.
FIverr's name recognition makes it rank almost as highly as Upwork in most categories, but customers seem to have trouble with the concept of $5 increments and how to structure work in order to make enough money, and its customer reviews suffered as a result.
Indeed.com is one of the major job posting sites. It covers all kinds of jobs, of which tech content is one. Because there is a considerable cost to posting on the site, you are more likely to find regular gigs that pay decent wages. However, you'll still come across the usual duds that you find on self-posting job sites, so keep an eye out. Reviews for Indeed are often mixed for that reason, while its rankings in the categories of domain authority, keyword rankings, social media followers, and linking domains are all at healthy ranges.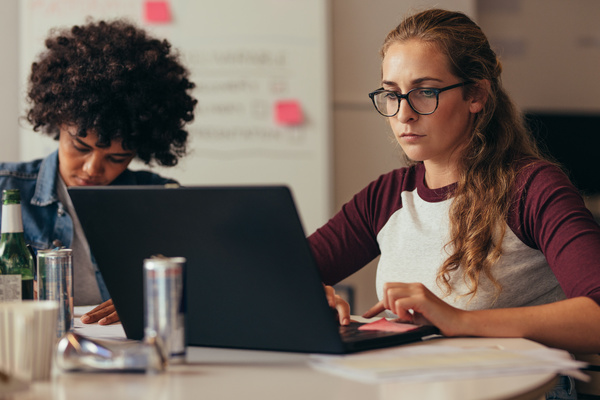 This site doesn't work like Indeed or Upwork. It allows professionals to contact you through your profile on the site to offer work or find out about your expertise. Writers can set their own rates, and don't have to bid against others for jobs. This site is rated well by both writers and companies, yet it lacks editorial staffs and marketing gurus. It is not quite as well-known as some of the larger platforms, but seems to provide quality work for those who work to establish themselves on the site.
This is a bidding site that works for freelancers of many types including technical writers. The technical content writing section of the site is small, though reviewers seem happy except for some that reported a problem with fake jobs being posted. The editing process is nonexistent, but this will work fine for those who have self-editing skills. While the overall site has healthy domain ratings, the specific part of the site that deals with technical writing has only a minimal social media following.
This UK-based site posts many different jobs, including W-2, freelance, and gig work. The landing page claims to have "millions" of jobs, meaning it could be useful in bringing out some in your particular niche. It will be up to you to apply for a job using traditional methods, and jobs vary in terms of editing or working with a team.  Simply Hired has done the work to get their site to rank well in domain authority, keyword rankings, and social media followers, but falls short with customer reviews, which are decidedly mixed.
Based in British Columbia, this site is small by comparison with the others on this list, and it ranks accordingly in terms of following and links. Reviewers reported frequent problems accessing the site and getting it to work properly, however, and there was also a complaint about being charged to contact job posters. No site should be charging you for these privileges. Because of these issues, writers should be careful when providing work for this site.
This site features several writers from other countries rather than native speakers. Many of its website features and reviews were in languages other than English and did not seem user-friendly. The site still managed to rank well in domain authority, ranking keywords, and had a moderate but respectable social media following, most of which must be from other countries outside the U.S. Online customer reviews were again a problem; what few reviews existed were mixed and not enthusiastic about the platform.
This is a small site that is geared towards recent college graduates. It covers all kinds of tech jobs, not just technical content writing. It contains entry-level jobs and is connected to Collegegrad.com, a similar search site. No customer reviews are available. Its rankings reflect its lack of reach and limited usefulness in finding freelance tech content work, but there could still be some opportunities available that meet your skills.
For skilled technical writers, content writing jobs are a great way to make money once you figure out where to find quality work. If you're interested in providing tech content to grateful clients, apply to write for Media Shower here.