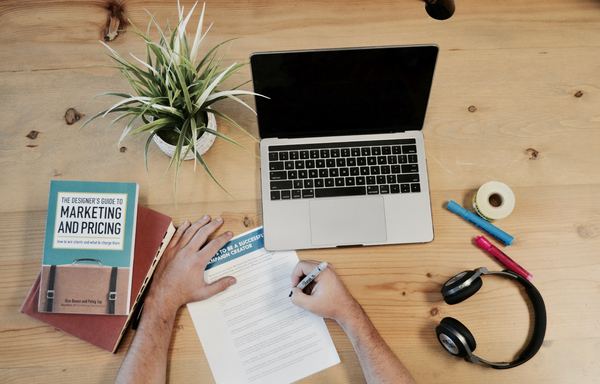 There are a number of useful tools that can help you to manage and optimize your blockchain project's marketing campaign in the best way possible.
This guide explores the top six tools for blockchain marketers you should be using in 2019.
BuzzSumo for Keyword Research
If you want to improve the targeting of your ad campaign or want to increase the organic reach of your product, platform or service, finding the most relevant and topical keywords is vital. An excellent app for keyword research is BuzzSumo.
BuzzSumo allows you to research and monitor the content that is currently being shared the most to make it easier for you to jump on current trends to promote your project.
Medium for Announcements and Blogging
Important company announcements, press releases, commentary of current market trends, and blog posts introducing the team should all go on the company's Medium blog.
Medium offers an easy-to-use blogging platform that enables businesses to increase their exposure without having to build a blog in-house.
Slack for Team Collaboration
While Slack has been replaced by Telegram as a community communication tool, it remains the go-to application for team collaboration and communication.
Slack is not only easy to use but also available on desktop, online, and on mobile to ensure that around-the-clock communication can occur among team members. This is especially useful if the project's team is remote and scattered across different time zones.
Telegram for Community Building 
The best platform for community building in the digital currency community is arguable Telegram. Not only does it offer better privacy than other messaging platforms but it also has a range of tools that make community-building easier for blockchain ventures.
An active Telegram channel with plenty of users (and potential investors) has been a recipe for success for a number of token sale-funded blockchain startups in the past.
Twitter for Communication
For general communication with the public, Twitter is the best marketing tool at your disposal.
Is there an important update about your business? Tweet about it!
Are you having a giveaway for your community? Tweet about it!
Do you want to share your company's opinion on a current event? Tweet about it!
There is a reason why there is a "Crypto Twitter" and that reason is that almost everyone uses Twitter. Hence, any important news about the project should be posted there. Of course, engagement with the community and the broader public should also take place on the social media network.
Zoom for Remote Meetings
E-meeting with staff, prospective investors, or potential partners are a regular occurrence for blockchain startups and Zoom has become the go-to online video meeting platform. Zoom is easy to use, stable, and affordable, which is why it has been able to take market share from the likes of Google Hangouts and Skype in the video conferences market.
If you are looking for help with your blockchain marketing campaign, contact us today!