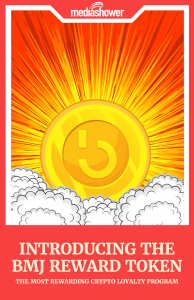 Download our easy-to-read, beautifully-designed Introducing Reward Tokens ebook and discover the next generation in customer loyalty programs. You'll learn:
How blockchain loyalty programs work and best practices for building one
Sample customer rewards and how to create them
Real-world takeaways and best practices from a team that's been there
Enter your name and email address below to download the free e-book and learn how to level up your loyalty program.
Download our Introducing Loyalty Reward Tokens ebook here.