Corporations – especially large corporations — always prefer to follow trends rather than start them. It's just safer that way. Well, wait, hold on; there was one time, in 1982, when a corporate giant tried its hand at innovation:
Ever since then, companies have rigorously toed the line on trendy. So when blogs started to become a thing about a decade ago, they were exclusively being written by individuals who were looking to log their life's details on the web. Then the niche-finders came in and we began to get blogs about politics, technology, and finally, cheese: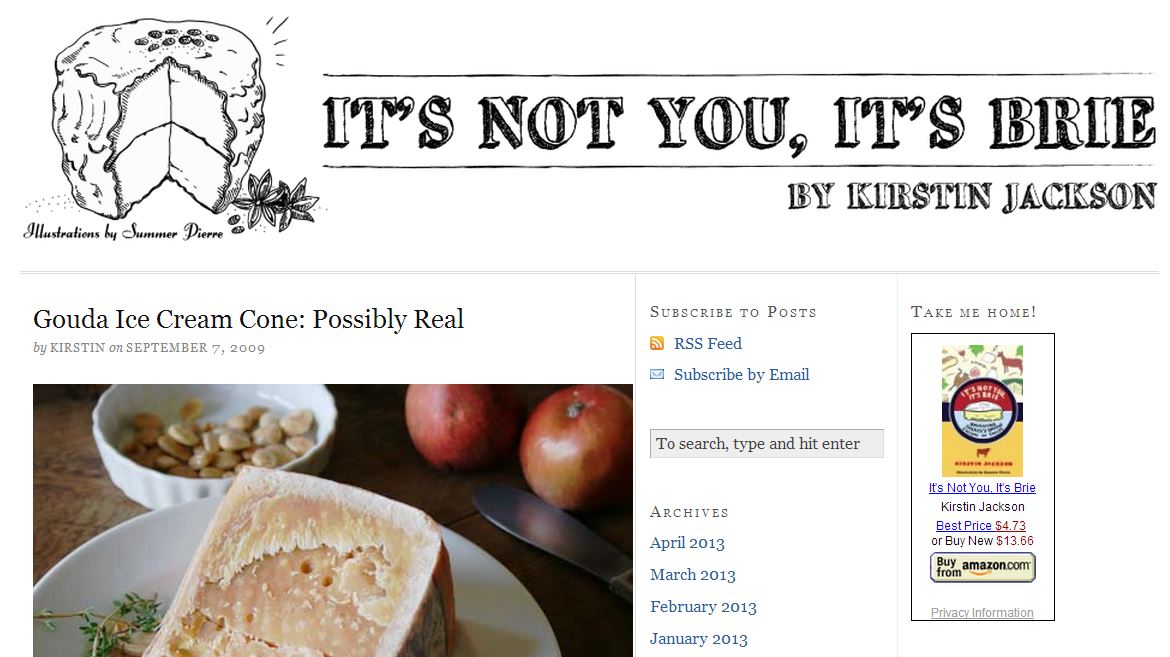 Of course once blogs went from new to normal, corporations started warming up to the idea. These days, a check of the Fortune 500 shows nearly 100 of them maintain some kind of blog. But are they any good? The answer to that five years ago would've been a sharp "hell no," but these days it's clear that while some are still afterthoughts, others are pretty solid. Here's how to keep yours out of Sucktown.
Don't Bore Me, Bro
Rule #1 when creating a blog for public consumption: Do not bore your reader. Of course some companies inherently have an easier time of creating compelling content than others. Let's look at the Xerox blog page ………… Wuh? Oh! Sorry, I dozed off their for a second. Yeahhh, don 't do this: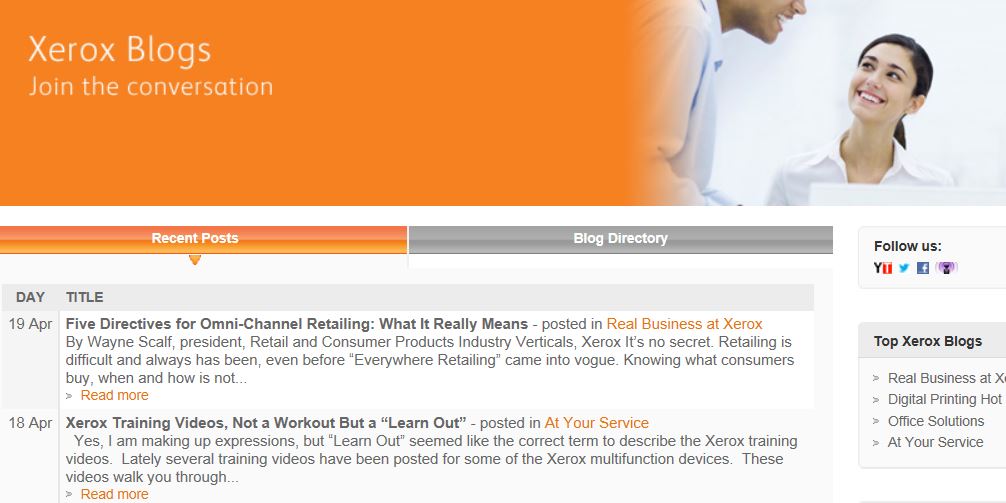 The fickleness of the web-surfer is well-documented, and if the first thing they see is a wall of text, even if it's accompanied by stock photo models and an orange header, they're outta there. The Foot Locker site is a great example of punchy presentation: big pictures, black background, and manageable chunks of text.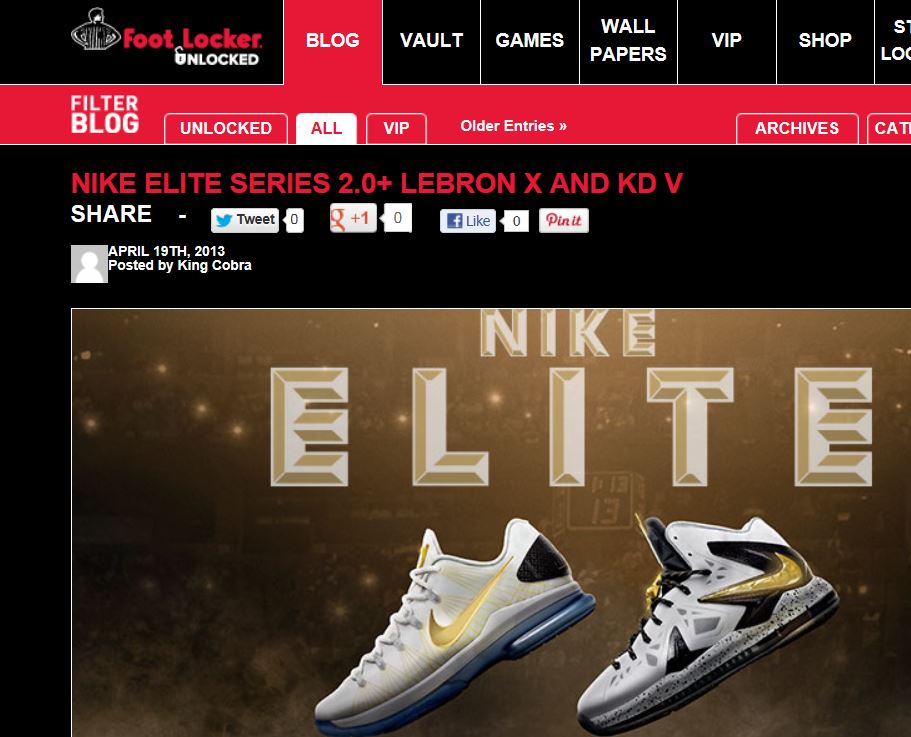 Tone Up
The tone of a blog is meant to be personal; relatable; casual. These can be scary words to a corporation. Keep the technical talk out and the inside references to a minimum. The Southwest Airlines blog seems to have a good vibe going for it. There's even a recent post about how the staff celebrated National Cheese Ball Day. Apparently Denise Burnum took home first place honors. Congrats, Denise.
If you're a company with some potential controversy attached to it, like ExxonMobil, pay careful attention to your tone. Perhaps titles like "Being Punished for Following the Law" and "Five Lies They're Telling You About the Mayflower Pipleline Spill" are a little too chippy, eh? And a blog should never be littered with sales copy or turn into a press release graveyard. In fact, as a rule, it's best to avoid graveyards of all types when it comes to your site–unless your blog is about graveyards.


Write More Than You Think You Should
You might think no one in their right mind wants to read your company's blog, and you might be right, but you won't know for sure if you don't post frequently. Once a month is not gonna cut it. Most corporate blogs should be freshened up with new content at least three times a week. Show signs of a pulse! And if you don't post frequently, at least recognize that the quality needs to compensate for the lack of quantity. Alcoa, whose last post (as of April 20) was on March 19, needs to do better.


You, Blog Post, Deserve A Promotion!
Finally, after you've created that Pulitzer-Prize-winner-to-be, you can't just let it sit there grow mold; promote it! Every post needs to be spread on social media and internally as well. If the content of your corporate blog doesn't suck, people need to know about it.