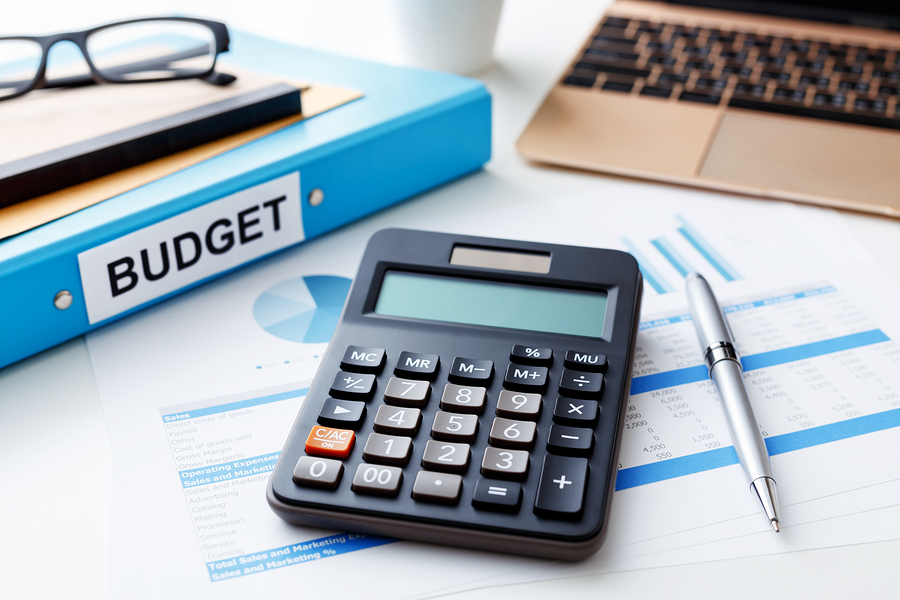 Have you ever heard of the saying, "Throw everything against a wall and see what sticks?" It means to try everything, and whatever works, stick with that option.
Now, this may be valuable for coming up with birthday party games, but it doesn't work for content marketing. In fact, it's impossible. You can't even determine what works if you don't have any set goals.
Create a solid content marketing plan and put it into action today. It's not that difficult to start and only requires a little brain power and a willingness to go through the steps. Let's go over the essentials…
One of the biggest mistakes I see brands make with their content marketing strategy is a failure to create goals. Goal setting is one of those annoying activities that is seldom glamorous or fun, but it's essential to a successful content marketing campaign. Without goals, you have no roadmap, and without a map you won't know where you are going. And if you don't know where you are going, how will you know when you get there?
When creating your content marketing goals, focus on measurable results, goals you can quantify at the end of your process. The most common content marketing goals involve getting more traffic, leads (signups), sales, and customers, but any quantifiable result will do.
The important point here is to ensure you make the goals measurable. For example, avoid goals that are ambiguous such as…
Increase social media engagement on Facebook
Get more followers on Twitter
The goal should include a quantifiable data point as well as a date when you want the goal fulfilled. So, for example if you want more traffic to your blog, your goal may look something like this:
Get 30,000 unique visitors a month to my blog by January 2018.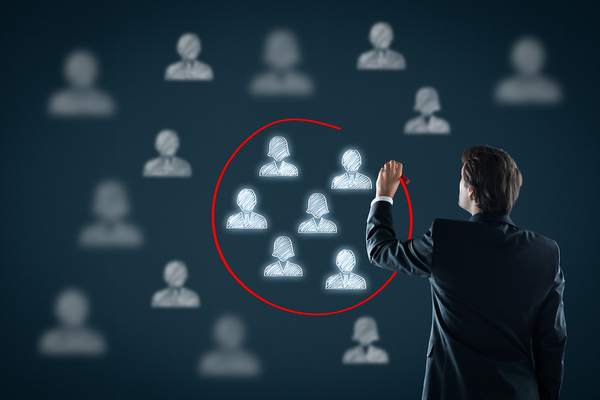 Whom are you targeting with your content? Get super clear on who you are targeting by creating customer personas.
Personas are fictional profiles you create that mimic your ideal customer. Use these personas when creating your content to ensure it is targeted to the right people and it is laser focused on your ideal customer.
The more detailed you get with these personas, the better. Include data such as name, marital status, career background, family size, location, gender, and age. Also, add where they spend time online and what activities they like to engage in. B2B brands should include more detailed information surrounding the companies they work at and their position and influence as well.
The next step in persona creation is to identify the problems your persona has that you can solve. What are their current challenges? Do they have any objections to solving these problems? How have they tried to solve them in the past and failed?
If you are just starting out, create 2-3 personas. As you grow, you may want to add more.
The next step of the content marketing plan is to determine what type of content you want to publish.
Below are examples of content pieces you can create.
Blog posts
Ebooks
Reports
Videos
Case studies
Whitepapers
Spreadsheets and templates
Webinars
Podcasts
Targeted ads
Guest posting
Newsletters
Though there are multiple types of content you can produce, create the types that will get you closest to your goals. Some content is primarily used for educational purposes and to drive traffic (blogs, videos, podcasts) while others are often used for lead generation (ebooks, reports, webinars) or sales (webinars, case studies).
Note that all content can be used for however you deem fit as it relates to your goals, but certain content fits well with specific goals.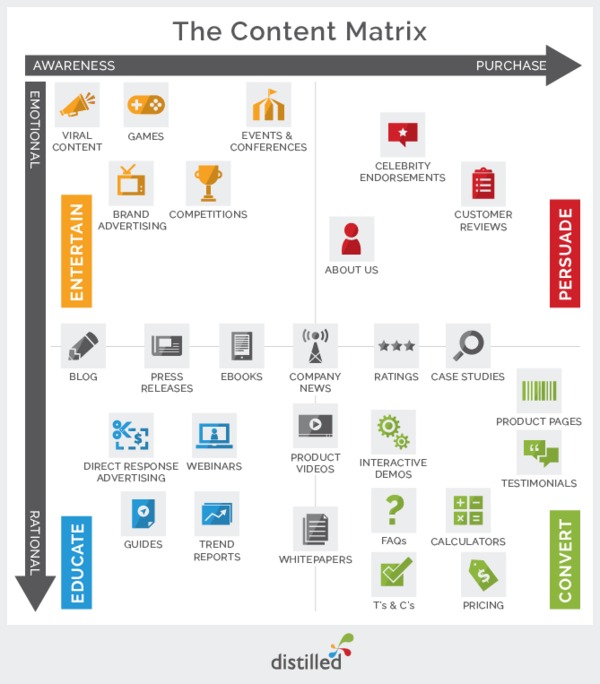 As you can see in this content matrix image above from Distilled, the content types change as the graph progresses towards persuasion or sales or any type of content that attempts to convert the user to take an action.
Here are some examples of content strategies attached to goals:
GOAL – Increase monthly blog traffic to 250K per month by 1/1/18
Increase blog posts to 3x a week
Share blog posts on all social media channels
Run Facebook ads to targeted list; gather blog visitors into custom Facebook audience by interest
Create newsletters linking to each blog post
Guest post on related industry blogs linking back to the blog
GOAL – Increase leads and email subscribers to 10,000 by 1/1/18
Create whitepaper; available with email optin
Write eBook; available with email optin
Create Email training series; available with email optin
Send targeted ads to eBook, whitepaper and email series landing pages targeting FB custom audiences by topic
Brainstorming and Topics
What will the focus of your content be? What topics will you cover? At this stage, you want to brainstorm content ideas and create a schedule for publishing.
To brainstorm content ideas, try using these tools:
Make sure your content…
Aligns with your goals and audience – Your topics should match your content persona's needs and speak directly to one or ideally a few of them.
Aligns with your strategy and customer journey stages – If you are not familiar with customer journeys, check out this article.
TIP: It's not uncommon for businesses to brainstorm content ideas by starting with goals. But, this is not an ideal strategy because it prevents you from focusing on your audience. Brainstorm some great ideas that fit your brand and meet the needs of your audience, then match them up to your goals.
Execution and Scheduling
Once you know some of the content pieces you want to create and the topics, determine the frequency of posting. For example, how many blog posts do you want to publish per week? How many lead magnets do you want to create? How many times will you send emails to your subscribers about a specific piece of content?
Don't get too overwhelmed with this step. If you are just starting out, keep it simple. You will learn what works and doesn't work as you go.
Once you create a blog posting and promotional schedule, add publish dates and other information to an editorial calendar to keep track. This will include a summary of when each piece will post and any other pertinent details.
Here is a screenshot of a blog editorial calendar template I set up for one of my clients. I took inspiration from  Hubspot's editorial calendar example.

The main focus of the editorial calendar is the content publish date which is located on the left-hand side. Other columns include the writer, lead magnet, blog category, and the keyword. There are also due dates, if applicable, for each stage of the content as it moves through editing and layout.
You can also download this sample editorial calendar in our content toolkit template below.
So you know your target audience, you created epic content, and you published it. Now what? Just because you built it, doesn't mean they will come. You must promote your content heavily to get people to see it and connect with your brand.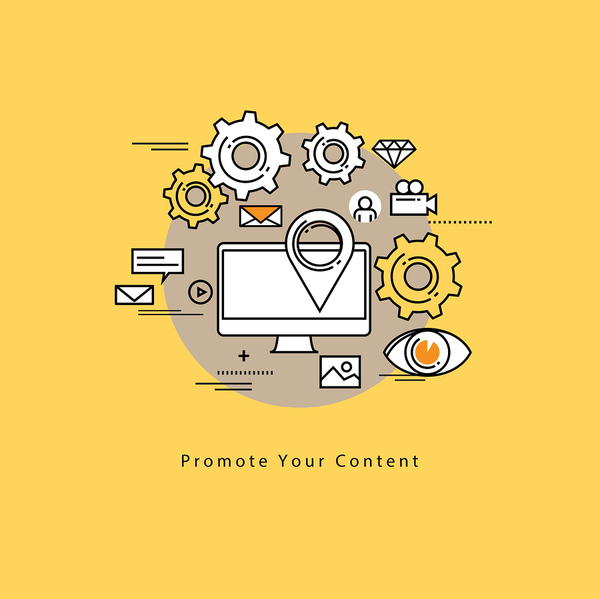 Here are some promotional strategies to help you get your content seen by a larger audience:
Share it on social media
Don't just post your content once on Facebook and Twitter and forget it. This is where most content marketers give up. Post your content several times over a 3-4 week period or more. Also, post snippets from your content on each social post to vary it up. Not everyone will see your post the first time you share it. Don't be afraid to share it multiple times.
Tip: Get smart with your targeting. Mention people in your posts who will love the article. Make sure to follow them before you mention them and say a kind word so it does not come off as spammy. If you know who shared your article, when you post it again, thank those people directly in your posts.
Bonus tip: Schedule your tweets and posts at "off times" like 8:27 or 3:05. Most people schedule posts at the hour or half-hour so those times are highly congested on the social sites. Get more exposure during the "lighter" times.
Send to your email list
If you have an email list, share your post to your subscribers. Send a short, compelling message that peeks their interest and include a call to action to link to the content. Also, if you have an autoresponder message series, consider adding these messages to that series.
Include a link in previous blog posts
If you have previous content related to this new post, interlink them. This is good for SEO purposes and it also helps people to stay on your blog and read more of your content.
Re-purpose 
Re-purpose the content into another medium to keep it going strong and introduce it to new audiences. Consider creating an infographic, video, or a podcast with several of your content pieces. For example, post the infographic on Pinterest, your video on YouTube and your podcast on Itunes and Stitcher.
Measure
As you publish content, it's vital to measure its effectiveness so you know how you are faring toward reaching your goals. For pointers on how to measure analytics, see this article, The Ultimate List of Content Marketing Analytics Tools.
To help you get started with planning and execution, we've compiled a totally free content planning toolkit template and sample editorial calendar. Only three simple fields stand between you and next-level marketing!
Download your free Content Planning Toolkit and Template here. (Note that the calendar and toolkit are located on the same spreadsheet but in different tabs.)
If you are feeling the least bit overwhelmed with all of this, have no fear. You are not alone. We understand the plight of many businesses who can't seem to get a content marketing plan together or they are not seeing any success with their current plans. If you want to learn how Media Shower can boost, grow and expand your bottom line with content marketing without any commitment on your part, take us up on our free trial. You will receive free content ideas, a free content piece you can use forever, a custom promotion plan and more.