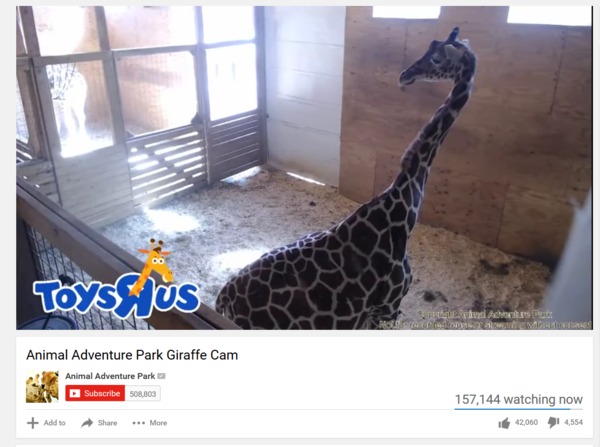 There's a new celebrity in town. She is giraffe-like tall, commanding an audience of millions and she just gave birth. No, it's not Nicole Kidman or Taylor Swift; it's April the giraffe. And she has become the hit of the year. With a live paparazzi-ish web cam, pregnant April attracted hundreds of thousands of viewers daily who watched her mull around in her stall, walk back and forth aimlessly, and for occasional excitement, eat large wads of specially-prepared hay.
I don't think anyone could have imagined how much exposure this now-celebrity giraffe received. April, the giraffe, went viral.
April gave birth on April 15, but her televised pregnancy was the hit of the town. During her pregnancy, every time I viewed her live feed, there were at least 150,000 people watching at any given time and the viewership reached 250,000 even in the middle of the night. The feed is no longer active since April gave birth but this is what people were watching day in and day out: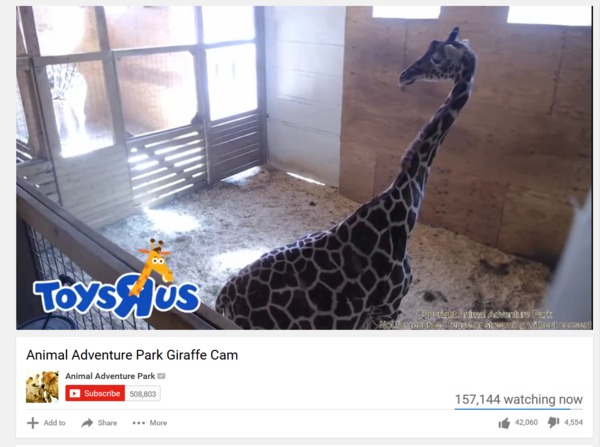 The Animal Adventure Park in Harpursville, NY, is the facility raising and caring for April. The park is raising awareness for its giraffe sponsoring program to help care for April and grow the giraffe exhibit. It is also generating buzz around its grand opening in May of this year.
If you visit the park's Facebook page you will find avid fans who wrote original poems about April and cast the live feed to their televisions so they never missed a second. April-themed T-shirt? They had those too.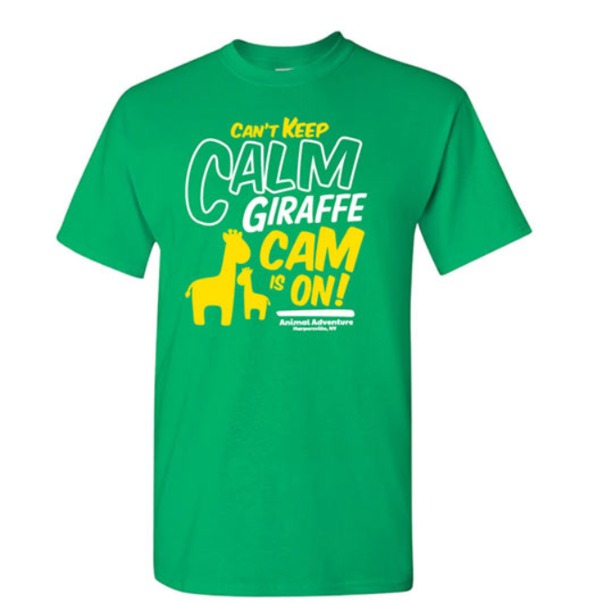 Animal Adventure Park masterfully created this viral giraffe pre-launch campaign for its park opening and it succeeded in giraffe-like proportions (*snark*). The park hasn't even opened to the public yet and it has already created serious promotion and buzz.
Animal Adventure has also exceeded its own marketing expectations. Toys R Us sponsored its live feed, and its GoFundMe campaign has nearly tripled its goal.
It is also engaging with followers aggressively. The park is holding a contest to choose the best name for the baby calf. Followers were also alerted by text if they wanted information about April's status so they wouldn't miss out on any of the baby-delivering action.
What did Animal Adventure Park do right with its product pre-launch content marketing campaign? What did a park with two giraffes that hasn't even opened yet, do to generate buzz from millions of people?
Behind the Scenes
I have to be honest. I started watching April's feed and I couldn't look away. I thought it was boring but I didn't hate it. I felt like I was getting a "backstage" view of the action. It's like those home shows where you get to be a "peeping Tom" and look behind the closed doors of people's homes…and you like it oh so much.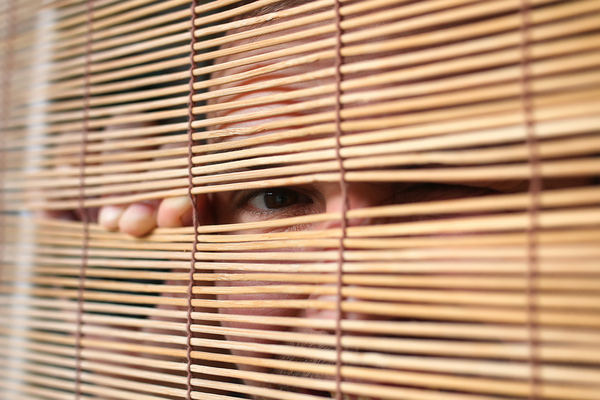 Oh so curious…
The park played on our emotions and let us feel as if we were getting an "inside" look into the life of this animal. It capitalized on our curiosity and it worked.
It's not routine to everyone 
Animal Adventure Park turned a routine event into a must-see extravaganza. Giraffes are born every day around the world, even rare ones, yet they do not receive the global acclaim April has.
Your product or launch may seem like just another day at the office, but what is routine to one person may not be to another.
How can you create the type of viral content marketing launch campaign Animal Adventure Park has?
Create suspense and build momentum. If you are launching a product, set up a 1-3 month pre-launch campaign that includes a behind-the-scenes look at what your product includes. Collect email addresses so people can be notified when it launches and email these subscribers throughout pre-launch period to keep them engaged.
Run contests to generate awareness of your brand and upcoming launch.
Connect with influencers who will share your pre-launch content.
Create a timeline of events culminating with the launch to generate suspense. Give away something super valuable for free during each step of the pre-launch timeline and build the value as you go forward.
Take a note from our beloved April and use your content to increase brand awareness and build forward momentum. To start, why don't you take our content platform for a free test drive? We give you free content ideas and one piece of content to use forever that you own the rights to. You will also receive a content analysis and a promotion plan that will help your brand get to April-like stardom.