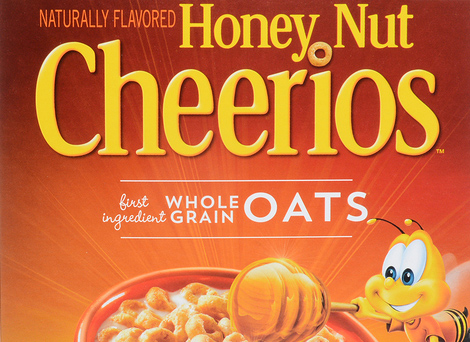 So I start up Spotify the other day and see this big ad for Honey Nut Cheerios: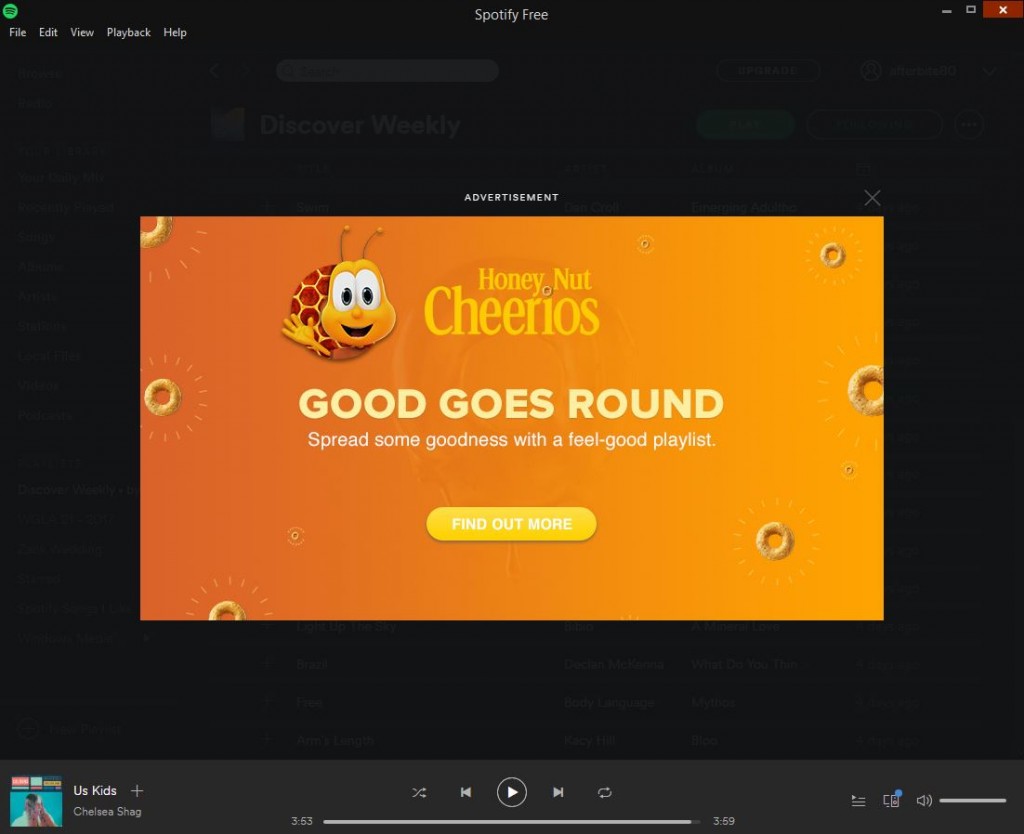 Now for us free-version users of the streaming music service, this is the normal spot for ads–nothing new there. But then I saw the friendly little bee (does that thing even have a name?) was encouraging me to "Spread some goodness with a feel-good playlist." Naturally, enjoying both cereal and music – sometimes simultaneously – I clicked to learn more.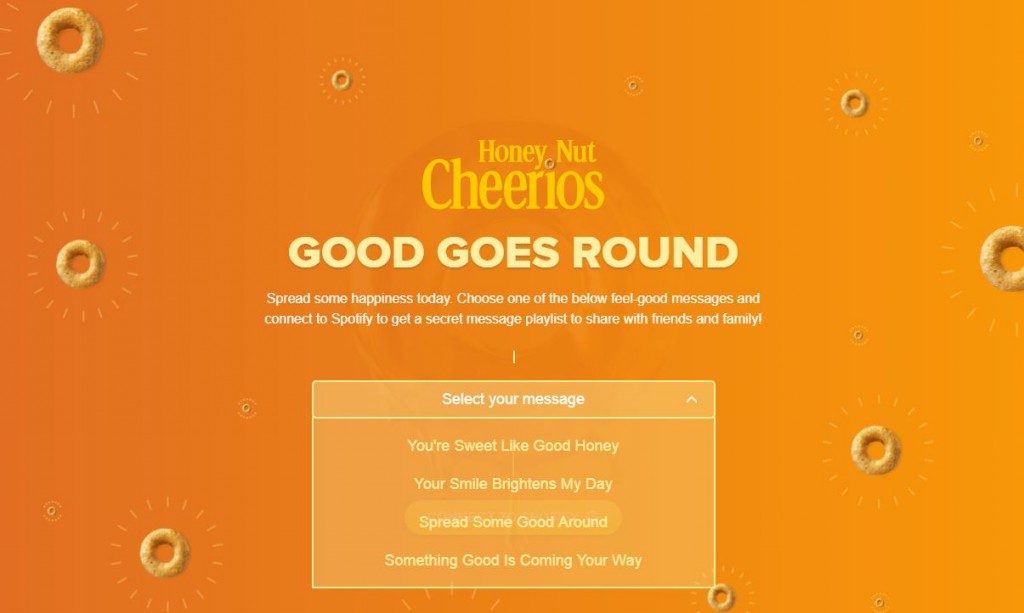 I was then prompted to choose a feel-good message from one of the handful available. I chose "Spread Some Good Around" because I'm totally in favor of more goodness in the world. But I was still a couple of clicks away from getting his (hold up… I just found out his name! It's "Buzz") choice music cuts for me. I then needed to connect again to Spotify: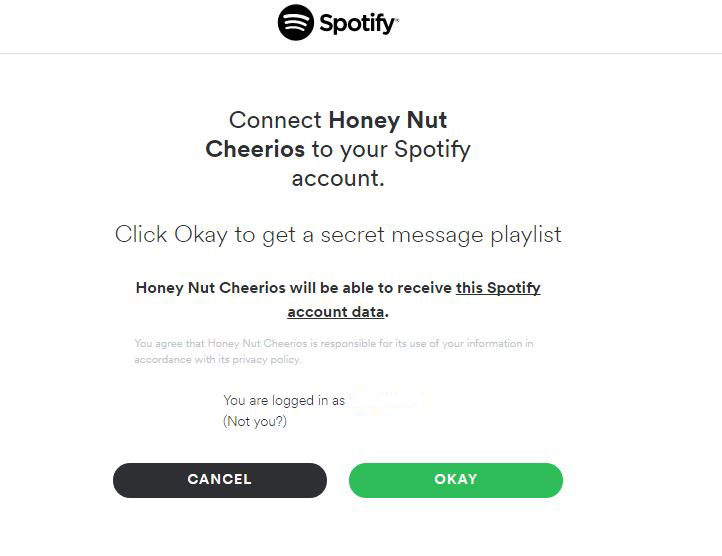 Once that was set up, my playlist was revealed! Each letter of the phrase "Spread Some Good Around" was represented by a song, which I then could listen to or share on the app.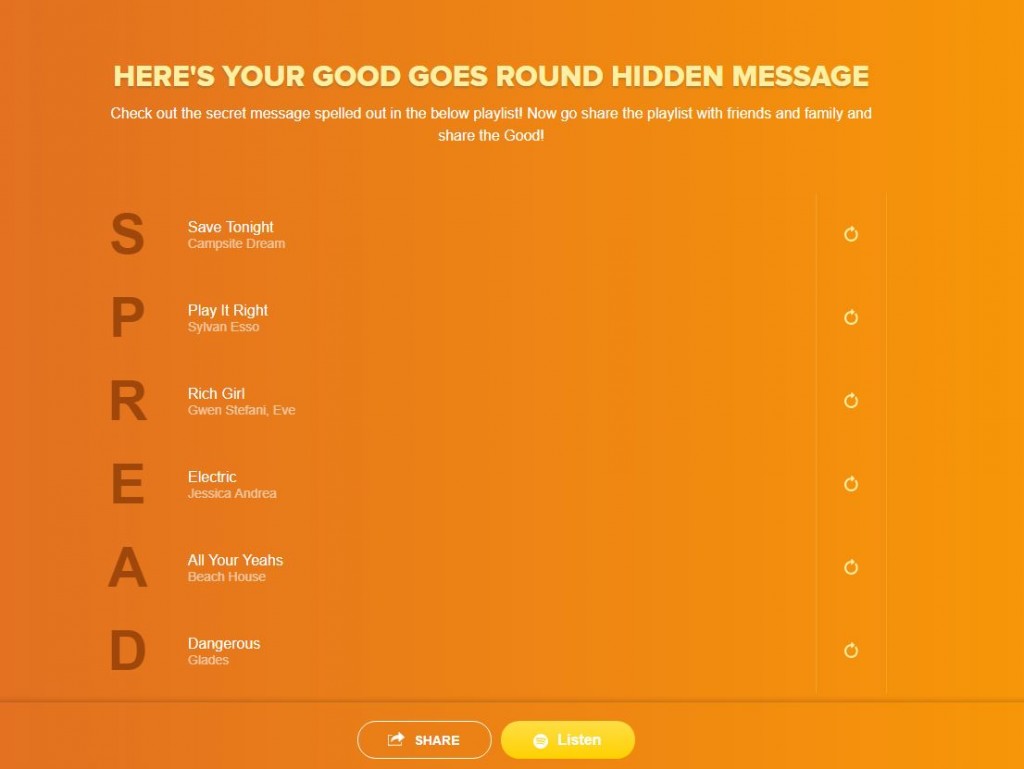 The songs were actually quite diverse, with a number of artists I had never heard of, along with mainstays like Billy Joel ("Uptown Girl"), Justin Timberlake ("Rock Your Body"), and Britney Spears ("Oops.. I Did It Again"). And that's the trade: some recommended songs by Buzz for me, and my Spotify account data for General Mills. Would I have taken the bait had I not been a curious member of the marketing industry? Probably not. But that doesn't mean plenty of other people won't be willing to connect their breakfast choice with their music delivery choice.
By the way, Honey Nut Cheerios has been America's #1-selling cereal for years now. Factor in fun content marketing campaigns like this one and I predict that popularity will only strengthen.