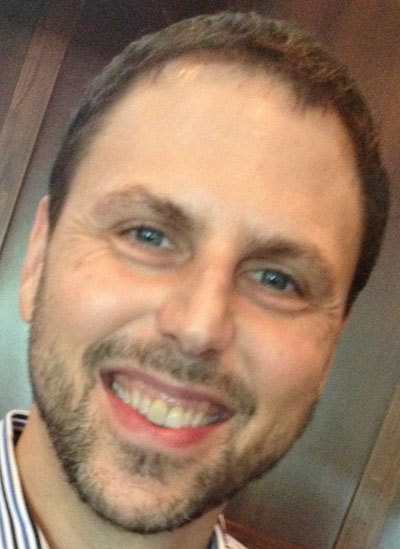 As president of Return on Now, Tommy Landry specializes in helping small businesses better understand and utilize social media. He spoke with us about how to engage with, best utilize and corral social media and its power.
Hey, Tommy! Let's start with why are businesses so often overwhelmed by social media?
There are many reasons businesses are overwhelmed, and it mostly comes from the lack of understanding of what it is and why it matters to business. All too often, we have prospects and clients who ask how to do it, but who also have no idea why they are doing it in the first place. Without a clear vision, it is easy to waste time and see little or no progress.
Also, because social media is still a relatively new concept, most business owners have no experience using it professionally. It's one thing to post cat pictures on Instagram or Facebook, but a whole different world trying to drive leads and interest via a Facebook page.
Is a social media presence right for every business, and if so, why?
Social media is good to at least have established for pretty much any business, but the level of activity can range from very minimal to very active. At a minimum, every business should claim their social names on social networks and monitor what the public is saying about them, then address anything that requires attention.
The only exception would be very specialized B2B or industrial companies who do all of their relationship building with handshakes, where social media would be a complete waste of time and resources. It still makes sense for these companies to claim the profiles for branding purposes, even if they don't plan to remain active on each social network over time.
What are the marks of a good content marketing strategy?
A good content marketing strategy should intrigue prospects, customers and influencers, while also providing value from an SEO perspective. It's important to take a holistic view of content and web presence, rather than just thinking about blog posts and your own website. Everything you do or say publicly can be referred to as content. If the SEO strategy is clear up front and the long-term goals are in place, the right content in the right format will be placed where it needs to be to get in front of the right eyeballs.
What are some common misconceptions businesses have about content marketing?
As I mentioned in the previous section, many businesses hear "content marketing" and think "blog posts." That's very short-sighted.
For those that understand the bigger vision of different content types placed on different web properties, it can feel like a monumental undertaking. There is a good balance in the middle, where you can expand the types and placements of content beyond a blog without going overboard. It's all about focus and vision up front, and making the right tradeoffs to get you where you want to be in the end.
When a business is forming an online marketing plan, what's the first step?
At risk of sounding like a broken record, it all comes down to clearly establishing the objectives in advance. Once you have a measurable target of what you need to accomplish, the rest of the plan should flow without too much struggle.
Are you looking to penetrate a new target audience? Build a list of potential customers? Earn links naturally from media sites and bloggers? How many of each do you need? Put a stick in the ground, pick a number to target and map out the online marketing strategy and tactics it will take to make it happen. As you see what does and does not work, you can adjust and refocus moving forward. Plan, test, iterate and test again.
What are some trends in online marketing we should be monitoring?
The biggest challenge online marketers face today is how to communicate with the same customers across devices and channels. This is an important need today, and will become even more important as more and more of Generation Z enter adulthood. Most companies have finally gotten on the mobile bandwagon with their website, but there is much more to come. As Google gets better at tying together multiple devices, the content customization and targeted advertising capabilities will make a noticeable leap. We all need to be ready to take advantage when it is available.
At the same time, the competition to stand out with content marketing is growing at a fever pitch. There have already been doomsday prophecies anticipating that we are approaching saturation. At some point, businesses will be pushing out more content than the public can consume. It is getting more important to create very quality content in the most efficient manner, and have a rock solid plan for promoting it after the fact. Promotion is where many companies drop the ball, but in the end, that's the differentiator between creating good content and getting good content noticed.
For the latest from Tommy and his team, follow Return on Now on Twitter, Facebook and Google+.