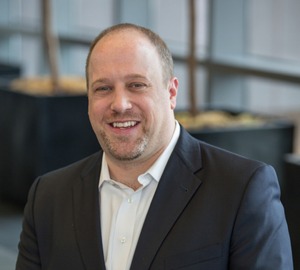 As of January 2014, 58 percent of American adults owned a smartphone, 32 percent owned an e-reader, and 42 percent owned a tablet computer, according to Pew Research Center. And as the use of mobile technology explodes, sales for traditional PCs continue to drop, according to ComputerWorld.com.
What does that mean for small business owners? Well, if you haven't yet made sure your website will adapt to your increasingly mobile customers, then you're already behind.
Truly responsive design considers your customers' needs across contexts, devices and screen size, says internet marketing and e-commerce expert Tim Peters.
"Focus less on the platform and more on where your customer is when using a given device," he says. "Think about what information she needs in a given context, then consider the right content and the right presentation to provide her easy access to that information."
And finally, make sure you provide clear calls-to-action to assist your customers in the next steps of their purchase path, he adds.
Tim recently took a few minutes to tell us a little about his firm, Tim Peter & Associates, as well as offer his professional insight on how businesses should handle Google's seemingly never-ending algorithm changes and what they can do to build more user-friendly sites. 
What's your area of expertise? What services do you offer?
My primary area of expertise is in Internet marketing and e-commerce. What I mean by that is finding customers, bringing them to your website and getting them to convert. Of course, conversion means different things in different industries, so that includes both online sales as well as lead generation and driving call volume and foot traffic to stores. My firm provides services across search, social and mobile to companies primarily in the hospitality and travel, real estate, retail, professional services and technology industries.
What do we need to know about Google's Pigeon update? What were the biggest changes?
The Pigeon update relates to a series of changes in the way Google handles local search results, particularly on desktop search (many of these changes have existed for a while in mobile search). For instance, Pigeon appears to give greater relevance in cases where distance and other location factors come into play.
They've also reduced the number of "local packs" displayed for certain formerly location-centered queries. Additionally, sites with large volumes of local content, such as Yelp and TripAdvisor, seem to have benefited disproportionately during this update. Given these essentially "unnatural" results, I'm in "wait and see" mode, expecting that Google will continue to tweak this algorithm to limit or reduce the boost these directories seem to have received before advising clients to make any major changes to their sites.
How do you work with clients in strategizing for Google algorithm changes?
Strategically.

OK, seriously, it's well understood that Google updates its algorithms and search engine results pages frequently, and without warning. This year alone, we've seen seven major confirmed changes to the main Google algorithm, one unconfirmed but almost certain update and almost 900 minor tests and tweaks.
I advise my clients not to react in a knee-jerk fashion, but instead to focus on creating great content and attracting high-quality links, converting traffic to sales and building a great customer contact list across social and email to diversify their sources of traffic. Ranking well in Google's results requires more than just chasing the latest algorithm change. It requires a strategic approach to content creation and curation to drive the highest quality traffic and the best business results.
Which do you prefer, a totally different mobile site or a responsive design?
Typically a responsive site will provide the most bang for the buck for most businesses. Yes, there are exceptions, but responsive sites generally rank better for SEO, as they tend to have more content and are updated more frequently, which Google tends to like. They're also usually easier to update since they're not managed separately. They also generally cost less in the longer term.
For instance, every time you update content on your main site, you'd typically need to update that separately on a standalone mobile site, increasing time-to-market and cost. On a responsive site, the content usually appears automatically once created. Finally, responsive sites can usually work, or be made to work, across multiple devices more easily.
You really need to think about how many content updates you tend to make in a given period, whether there's a specific goal for mobile users that's different from desktop users and when you plan your next overall redesign. In some cases, a standalone site might be a better option. But failing that, look towards a responsive site to give you the best return on your spend.
I don't know about you, maybe it's my age, but I don't like responsive sites; I'd rather look at the desktop version or a minimized version. What are you advising your clients to do with mobile?
I'd argue that's more a function of a poorly designed responsive site than of your age. A well-designed responsive site responds not simply to the device but more fully to the needs of the customer in a given context.
For example, a well-designed responsive site puts key information like your business's address, phone number or directions clearly visible at the top of the page where customers holding a phone in their hands might actually want to see them. The simple fact is that mobile is becoming the primary use case for customers, not a secondary one.
Think clearly about when and where your customers will access your site and what they'll want to know or do. A customer sitting on her couch at home holding a mobile phone has very different needs from one running through an airport or sitting in a parking lot, waiting to pick up her daughter from soccer practice. A truly well-designed responsive site will make it easy for each of those customers to accomplish her goals.
Are SMS sales campaigns still important for location-based businesses like restaurants?
SMS campaigns can be effective for location-based businesses like restaurants. However, plenty of research shows that consumers really don't like receiving text messages from businesses they don't know. I would advise most businesses to tread lightly in this area. What is exciting is the coming of things like beacons and NFC as a way you can assist customers in-store with their browsing, shopping and buying activity.
Can you offer your top web strategy tips for people just starting out or people with small businesses with limited resources?
Focus, focus, focus. Don't chase every possible thing you could do. Instead, focus on the core elements you must do to support your customers' needs. Use your web analytics and sales data to see what content matters most to your customers, then supplement that data with actual customer conversations to see what's missing.
You're far better off doing a handful of things really well than falling short across a wide variety of areas. Review where your traffic comes from and "fish where the fishing's good." Look at what's working today, build on your successes and supplement when and where you're able over time. While you don't want to put all your eggs in one basket, again, you're almost always better off doing a few things well.