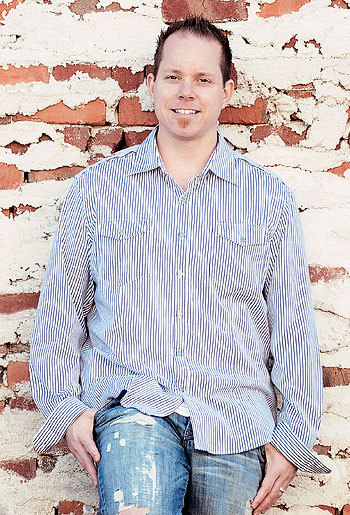 Shane Barker of ShaneBarker.com knows that content is key when it comes to helping businesses succeed. He understands that a social media strategy is crucial in terms of building a brand, engaging a community, and growing a business.
Here, Barker shares some tips with readers interested in taking whatever it is they do to the next level.
Let's start right off with social media. It's a powerful force, but many do not seem to recognize this power. What do you say to these people?
To be honest, social media is not for everybody. It is extremely powerful, but only if you want to invest the time to develop the communities. Having a strategy is key; if not, you could spend all of your time in the social media "black hole." Just because you send out Tweets, Facebook posts or a LinkedIn message, it doesn't mean you are being social. You need a strategy.
If you could offer three tips to someone just starting out with a brand new business, what tips would you offer?
Do you your own social media, as there is a lot to learn from the conversations and new connections. Tons of value.
Tap into your current network and ask tons of questions.
Get a mentor or successful business owner that will help get things set up.
In your experience, which social media channel leads to the most success? Why?
Well, it really depends on what type of business you have. It is important to look at your demographic and then find out where they "hang out." Having a strategy is key because not all messages are created equal. Something that works on Twitter might not be good for Facebook. Don't just post to post; plus, engagement is crucial.
Content is a crucial component to a successful site. What tips can you offer speaking to that point?
Developing amazing content is something that takes a lot of time; but if done right, it will come back tenfold. Once again, having a content strategy plan is absolutely essential. Why post about SEO if you are not looking for SEO clients? You have to think about your customer's pain points and then give them answers through your blog posts. At this point, I don't do any marketing except content creation and distribution. If you build it, they will come.
Where do you see social media going in the next 3-5 years? Why?
In the next 3-5 years, social media will drill down further and further into our lives. It will become a fabric of who we are, and we will find current sites that fit what we want to do or be perceived as. With Facebook being so large, it starts to dilute why people are really there. At first, for me, I was there to see what was going on with family and friends; and now I go there to get trending news. You will see people go from the larger social media sites to microsites that are specific in what they offer.
Talk about crowd funding and the services you offer in that arena.
I have helped consult with a number of crowd funding clients. I love working with these clients, as they are so creative and passionate about bringing their product or service to market. The idea that you can get small amounts of microfunding ($1, $5, $10, $25, etc) for a larger number of people and you still own 100% of your company is always appealing to an entrepreneur. The space is a lot more competitive these days, but the projects that have been funded have definitely brought innovation to the next level.
How do you get communities to thrive?
To get your community to thrive is very easy. You just have to spend time and engage your community. Building a community is like raising a child; if you ignore and rarely engage your child, the connection will grow at a much slower rate. But if you go out of your way to talk with your child and play with them, then the connection will grow at a much faster rate. If you invest and get back to your community, it will be reciprocated. Trust me, I know.
What do you feel is the strongest aspect of the Shane Barker brand?
With my brand, I feel like the strongest aspect is my ability to give back to the startup community. I am lucky enough to be a position that I can help advise a number of startups that need help, but don't have a budget as they are bootstrapping their new business. It feels good to be able to help a startup or business and know in your heart that you are making a difference and accelerating their growth. Giving back is key to my core values.
What is the biggest mistake businesses or brands make in terms of marketing efforts?
Don't put all your eggs in one basket. Have a short-term marketing strategy (i.e. PPC, mailers, etc) and long-term goal (i.e. SEO, social media, etc). Also have budgets and make sure you can get the analytics to see what worked and what didn't work. Test, test and test again.
Please share anything additional you would like readers to know about ShaneBarker.com.
I just want your readers to know that I love helping businesses and seeing people succeed. I believe in giving back and paying it forward. We have partnered with a number of bigger clients who have very successful businesses, and we have been able to apply our skills (i.e. tweaks) to better drive traffic and then convert that traffic to closed sales/deals. We understand that starting and running your own business is hard enough on its own, so don't be shy and contact me if you have any pressing questions. There are no dumb questions; know that the only dumb questions are the ones not asked.
Follow Shane on Twitter.