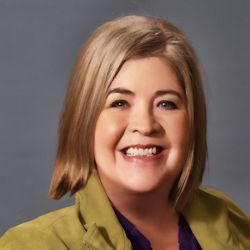 One of the biggest buzzwords in the realm of web publishing is "curation." Today, it's not enough to create engaging, shareable content – you need to be seeking and sharing the work of others, too.
"To be a true leader in any industry, it's important to show that you're not only promoting your own thoughts and ideas, but that you're also listening and reacting to what others are saying and doing," says Michele McDonough, chief operations officer of Rock the Deadline, a platform for producing and sharing web content.
And more than just increasing your online presence, curation helps to build trust with your audience by helping them sift through all the news and information thrown at them every day on the web.
"Also, I firmly believe that no computer algorithm is ever going to be able to replace the human ability to determine whether a piece of content is insightful or boring, funny or sad, informative or repetitive…well, you get the idea," she adds. "The real question for publishers isn't whether or not they should be curating, but what can they do to become better curators."
We recently caught up with Michele to get her advice on becoming a better web curator as well as tips that don't involve the words SEO or social media for making sure people can find your great content. 
Hi, Michele! Can you tell us the story behind Rock the Deadline?
When you have an idea for a great piece of content, you want to get it produced and published as quickly as possible. That should be easy, right? Unfortunately, that's not always the case for marketers and publishers. They constantly run into obstacles when looking for good writers, trying to push content through multiple approval processes and keeping their editorial calendars on track. Then, when the content is finally approved and ready to go, many marketers have to jump through even more hoops to actually get it published on their site.
Rock the Deadline's products and services are focused on getting rid of all these obstacles so people can spend more time on what's really important – creating and sharing great content.
What services do you offer?
In addition to our custom curation and content creation packages, we provide web design and development services for brands and organizations that want to build a completely new site or add a dynamic publishing area to an existing site.
We're also the developers of Rock the Deadline Studios – a content marketing platform that simplifies both curation and the creation of original content. We've found that most other content marketing tools focus on either curation or original content production, and in today's world, people really need both. So, we designed a software solution with that in mind.
Why is the process of curating more involved than just sharing a link?
A big part of curation is putting information in the right context for your audience. There are times when simply sharing a link is okay, but usually you'll want to do a bit more – such as adding your own insights or summarizing key points – if you want to truly be helpful.
For example, if a museum curator was putting together an exhibit on the American Revolution, he wouldn't just go to eBay, search for American Revolution, buy the first 20 items that came up in that search and then dump it all on the floor of the exhibit area. Well, he might, but it's doubtful he'd ever be asked to curate anything again after that.
Just sharing links on a topic amounts to the same thing. Even on Twitter, where it's common to only share a title and link to a great article without any additional commentary, good curators are doing a lot of work behind the scenes. For starters, they're reading the content to make sure it's relevant and interesting, and they're verifying that the source is reliable. Top curators may go through 100 articles or more on any given topic before finding one they feel is worth sharing with their audience.
On what types of sites can publishers typically find the highest-quality, most reliable and reputable content?
Great question! Whenever I come across a new site or blog that looks interesting, I typically run through a quick mental checklist to help decide whether or not I feel that I can trust that site.
Does the site clearly identify its sources and link back to them whenever possible? This is a biggie for me and one of the main things I use when determining the credibility of a site.
Is it easy to figure out how to get in touch with someone from the site in case you have a question? Depending on the type of site, this doesn't have to be super formal. For independent blogs, it may just be a link to the writer's (active) social media profiles. Still, I always encourage people to have a "Contact" page somewhere on their website and to link to it in the site's footer so readers can quickly find that information no matter what page of the site they are visiting.
If the site has a blog, how long has it been since the last post, and are the intervals between postings fairly consistent? If the last blog post was a month ago, but I notice that there's typically only one post per month, that's not so bad. However, if someone was posting every two to three days in the past but the most recent post was a month ago, I worry that the blog may have been abandoned.
Is the site annoying? Are there so many ads on the site that it takes forever for a page to load – and even longer to figure out what's an ad and what's not? Are you constantly being interrupted by pop-ups asking you to sign up for a newsletter or some other offer? (Note: I don't mind one pop-up of this nature, but I absolutely hate it when the "offer" keeps coming back over and over.) Chances are, if there's something about the site that really annoys you, it's going to annoy your audience as well – and they'll think less of you for recommending it to them!
So, without tools like yours, what process do web publishers normally have to go through to find relevant content?
So much new content is published on a daily basis that finding relevant information can be extremely cumbersome and time-consuming. Many of the people we've talked to spend hours each day sifting through RSS feeds, Google alerts, email notifications, and social media streams – and then, on top of all that, periodically checking out five to 10 specialized content aggregation sites. A ton of time is wasted jumping back and forth among all these resources, many of which are sharing the exact same things.
Once you have the content you think your audience would be interested in, what are some best practices for making sure they see it?
Most people would probably talk about best practices for SEO and social media here – and I agree that those things are extremely important, but you have already shared a lot of terrific tips on those topics in other articles and interviews on The Media Shower Blog, and you don't need me to rephrase them. Instead, I'd like to mention two things that are often overlooked:
Make sure your content is well-formatted and easily scannable. Before investing too much time in reading your content, people will generally do a quick scan to see if it's really relevant. If it passes the scan test, they will usually do something I call pre-reading. This is where they zoom in to a particular section and read that portion of your content more closely. If they found that excerpt interesting and/or helpful, that's when they may return to the beginning of the article and read it from start to finish. If you're looking for some actionable tips on how to make your content more scannable, I highly recommend Heidi Cohen's "Does Anyone Read Your Marketing? [Content Traffic Research]".
Create a unique image for the content – whether it's curated or your own original work. In fact, you might want to create several versions of that image if you plan to share the content on multiple social media platforms since each platform has a different recommended image size. You don't need amazing graphic design skills or access to expensive stock photo sites to do this. For instance, you can use a free online tool to create an image composed of the title of the article or a quote from it on a single-color background. Or, you can design an image on a PowerPoint slide and save it as a JPG. I recently watched an excellent webinar – the best webinar I've seen in ages, actually – hosted by Mari Smith, Guy Kawasaki, and Peg Fitzgerald in which they shared several simple, yet powerful, image creation tips. The recording of that webinar is available on YouTube, and it's definitely worth watching: Social Media Visual Content Webinar.
What advice do you have on posting content either to a blog or on social media? How much is too much? How little is too little?
When it comes to content, there are a lot of interesting debates on the quality vs. quantity topic, but the truth is that both quality and quantity are important. Think about going out to dinner… What if the meal you ordered only consisted of one bite? It doesn't matter how fabulous that one bite was, you're still going to walk away hungry.
With that in mind, the question of how much or how often you should post isn't that cut and dry. That depends on a lot of factors, including the resources you have at your disposal and the expectations of your audience. If you're trying to establish yourself as a go-to news source on a given topic, readers will probably expect you to publish multiple times each day. Otherwise, you may only need to publish new blog posts once or twice a week.
Before jumping in, I recommend sitting down and putting together a rough plan with realistic goals. Just starting out and think you'll only have time to publish one new blog post a week? That may be just fine as long as you're consistent. You can always increase your publishing frequency over time, as your schedule and budget allows.
What are some of your favorite methods or places to go to find inspiration for original content?
I'm a big fan of LinkedIn groups and other online forums. People ask a lot of great questions in those environments – and if one person has taken the time to actually post a question, chances are that lots of others are wondering about the same thing. You can take many of these questions and turn them into informative articles that will attract a lot of eyes.
I also read a lot of research studies, survey results, and other data-driven reports. Behind every number, there's a story or two (or more) to be told, and these stories make for great content.