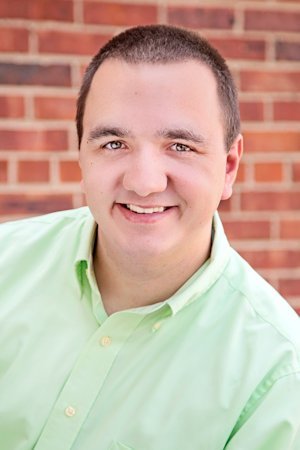 Launching a business is not for a weekend entrepreneur.
Turning your bright idea into a profitable company from scratch is an incredibly difficult task, says Matthew Paulson, president of American Consumer News LLC. It can take several months before you even have a product that's ready to sell to a customer. You won't be successful if you can only devote a few hours to it a couple days a week.
"Starting a business needs to be an all-consuming task if you're going to make it work. You need to eat, sleep and breathe your business," Matthew says. "You need to do a lot of work and try out a ton of different things to identify a handful of ideas that will actually work."
We recently checked in with the serial entrepreneur to pick his brain on good and bad habits of startup owners and get his advice on marketing your business. 
What's your professional background?
I hold degrees in computer science, information systems and Christian leadership. I worked as a web developer for a local marketing agency for five years before going into business for myself. I currently operate or co-own four different systems-based, technology-driven businesses including Analyst Ratings Network, Lightning Releases, USGolfTV and GoGo Photo Contest.
Can you tell us about your various entrepreneurial ventures?
I publish a daily investment newsletter to more than 118,000 subscribers through Analyst Ratings Network and operate a network of financial news websites including American Banking and Market News and Ticker Report, which garner 3 million page views each month.
GoGo Photo Contest, a company that I co-founded with Jason and Stevie Shea, helps animal shelters and humane societies raise funds using donate-to-vote photo-contest fundraising software. GoGo Photo Contest has helped animal shelters raise more than $800,000 in the last 12 months alone.
Lightning Releases is a press release writing and distribution service that I created that helps small companies, authors and nonprofits get their messages out to the world. Lightning Releases helps more than 1,000 companies each year distribute their news to top news search portals, popular news websites and relevant members of the media.
USGolfTV produces a regionally syndicated television show available in 12 million homes and 25 states. The company has also produced two video training courses titled The Prairie Secret and One Less Stroke. I acquired an equity stake in USGolfTV in August and am currently spearheading several new marketing initiatives in the company.
I recently wrote a book titled 40 Rules for Internet Business Success which is available in paperback, Kindle e-book and audiobook formats on Amazon.com.
How do you go about creating a marketing strategy when launching a new business?
First, you need to ask yourself who your customers are and what you hope to sell them. You should try to identify a demographic for your typical customers. What gender are they? How old are they? What kind of jobs do they have? Where do they live? What television shows do they watch? What magazines do they read? What websites do they visit on a regular basis? What social networks do they use? How do they find out about products and services like yours?
If you can, actually talk to someone who's part of your target market and interview them. Once you have a good idea of who your customer is, you can start to identify potential marketing outlets based on their interests and behaviors. You should identify three or four different ways to reach your customers and try all of them, because there's a strong likelihood that most of the things you're going to try won't work. I also suggest reading the recently released book Traction by Gabriel Weinberg for a good overview of different potential marketing channels.
What are some of the most effective marketing tools you've found?
I've had a lot of success using email marketing to reach my customers. With GoGo Photo Contest, we've been able to work with more than 100 animal shelters by reaching out to them through email. I'm not suggesting that you spam people, but nobody's going to complain if you reach out to them once every other month through email with a product or service that will genuinely help them.
How do your marketing tools change with your business or product?
It's a matter of needing the right tool for the right job. Any given marketing technique might work well for one business, but work very poorly with another. I recently tried Facebook advertising for my financial news business, but found that the customer acquisition cost was three to four times what it costs to get a customer through Google AdWords.
However, someone with a more consumer-focused product would likely be able to get customers more cheaply using Facebook Ads than AdWords. It's really a matter of finding the right marketing channels based on what you're selling and who your customers are.
What do you think are good habits that every new entrepreneur needs to develop?
I'm a big fan of regularly making incremental improvements to your business that add up over time. Every day, you should ask yourself, "How can I make my business work just a little bit better?" How can you get a few more prospective customers to buy? How can you get more people on your email list? How can you increase the amount of revenue you make from each customer? How can you keep your current customers around longer?
By making a series of small improvements that compound on each other, you'll get exponentially better results. If you make 10 changes that each increase sales by 10 percent, your total sales won't increase by 100 percent – they will increase by 160 percent. This is called "The Compound Effect" and is addressed in detail in a book also called The Compound Effect by Darren Hardy.
What are bad habits they need to ditch?
The biggest bad habit I see is that people spend too much time working in their business doing work that could be done by an employee. In doing so, they neglect doing the tasks that only the owner of the business can do – business development, marketing, finding operational efficiencies, etc. This is addressed in detail in the book E-Myth by Michael Gerber.
What are some of your favorite books/blogs/resources for entrepreneurs?
There are now more great books and podcasts available to entrepreneurs than at any point in history. For podcasts, I really enjoy TropicalMBA, Eventual Millionaire, Startups for the Rest of Us, 48 Days to the Work You Love, Grit and Internet Business Mastery. You can see a full list of business books that I read each quarter at this link.
How important is web content for growing your audience? What have you found works as far as content? What doesn't?
Content is the magnet that attracts customers to your business. It's incredibly important because people will only come to your website if you've produced something that intrigues them enough that they want to read what you've produced. I don't know that I'm an expert on producing content more than the next guy, but I've found that producing fewer pieces of longer content and spending more time promoting them works better than producing a larger number of shorter pieces of content.