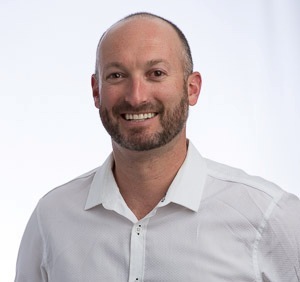 Since The Search Monitor started in 2007, more people than ever are turning to search engines to both begin and complete their shopping decisions, says Vice President of Marketing Ken Barber.
Not only are they using search engines more, but consumers are becoming incredibly savvy in how they search – the phrases they enter, the tools they use to filter results, and what they look for in results, he adds.
"From the business perspective, there has never been so much data produced by search activity," Ken says. "Couple this with better tools to capture and analyze all of this search data, and businesses need a full-time analytics department to effectively compete."
That's where The Search Monitor comes in. Advertisers and their agencies can use this outsourced competitive intelligence department and gain full visibility into the actions of their industry and specific competitors to gain a leg up in the cutthroat world of internet search.
Ken offered some more of his expert insight on how businesses large and small can and should be leveraging data and strategizing their marketing efforts online. 
Tell us about The Search Monitor … what services do you offer? Who should be using them?
The Search Monitor® provides real-time competitive intelligence to monitor brand and trademark use, affiliate compliance, and competitive advertisers on paid search, organic search, local search, social media, mobile and shopping engines worldwide.
Hundreds of interactive agencies, search marketers and affiliate marketers use The Search Monitor to track ad rank, ad copy, keyword reach, click rates and CPCs, monthly ad spend, market share, trademark use, and affiliate activity.
Companies that need to benchmark themselves against their industry leaders and stay one step ahead of the competition would benefit from using The Search Monitor's competitive intelligence platform.
What seem to be the biggest concerns and/or frustrations of your clients?
Our clients know what they need to learn about competitors to succeed – for example, how much they spend, how many clicks they receive, what offers they run, etc. The challenge is where to find the information among all the data that is produced.
Also, it's not enough to get competitive intelligence once and make your decisions from it. Competitors adjust their behaviors on a daily basis, so our clients need a way to get both regular, frequent updates as well as special alerts when a competitive threat emerges. The data needs to come to business, not the other way around.
What types of data do you advise your clients focus on today?
We encourage our clients to focus on two main areas: competitive intelligence and compliance monitoring.
In the area of competitive intelligence, there are numerous data points to capture, but the big ones are how a company compares with their competitors in terms of their search engine market share, their monthly SEM spend and clicks, and what ad copy and offers they run.
In the area of compliance monitoring, we urge our clients to focus on how their trademarks are being used online by both partners and competitors, and whether their affiliates are complying with the company's program rules.
How does SEM level the playing field for small business owners and larger corporations?
SEM allows any business to run ads on their desired keywords with a low cost of entry, performance-based pricing, and low risk once the ads are running. SEM is fantastic for testing copy, promotions, and offers among a large group of consumers and getting quick results. It's invaluable market research that anyone can access.
How should small businesses with small marketing budgets strategize their online marketing?
Small businesses should prioritize online marketing tactics that are low-risk and -cost to enter, are performance-based (as much as possible) in their pricing, and don't require significant time to manage once they're running. Further, small businesses should choose tactics that produce fast, trackable, and accurate results that they can use to decide whether to continue the marketing tactic or move on to another one.
Lastly, they must understand where their competitors are marketing online and how those tactics are performing. The Search Monitor is one such tool that provides both of those answers so that any small business understands where they have to be to compete more effectively.
Why is it so important for business owners to monitor their competitors? What should they be monitoring?
Without an external perspective for your performance, you have no idea how well your business can truly perform and what is required to surpass competitors.
Benchmarking against yourself just doesn't work.
For competitive intelligence monitoring, business owners need to understand who their competitors are, how much they are spending, how many site visits they receive, what offers they run, what U.S. markets and foreign countries they run ads in, and even what shopping sites and mobile devices their competitors run ads on.
For compliance monitoring, business owners need frequent proof that their valuable trademarks are not being misused by their partners and competitors, and that their affiliate marketers are not disobeying the company's program rules, which happens more often than you would think.
When it comes to paid search, what are your best strategies for developing more leads at a lower cost?
Paid search is a complex ecosystem involving the keyword, the ad, the landing page, the targeting settings of when that ad should appear, and the complex bidding rules. Every one of these pieces must be researched, tested, analyzed, and optimized on a frequent basis to identify the best combination for success.
With that said, the best place to start is with knowledge of what competitors and top players in your industry are doing, and you can get this by using a competitive intelligence tool.
What innovations or trends excite you the most in the world of SEM today?
The major search engines are experimenting more with content results versus simple text. Examples would be images, videos, maps, business listings and even scrollable panels of images for comparison. Searchers typically click more often on these non-text results, so search marketers need to learn how best to take advantage of the new formats.
Mobile search results are also very exciting since they can leverage the user's device information and provide directions to a nearby store, whether it's currently open, and even if their desired item is in stock or not. It's exactly what a mobile shopper wants to know.
What do you think is the future for SEM and SEO?
The future of SEM involves more personalization for the searcher, more targeting available for the business, and more content appearing in results.
One clear challenge will be that Google has started providing more answers in its results versus sending searchers to a business's page. This might be what the searcher wants, but it presents a challenge for websites that need traffic for conversions or ad-supported page views.
Follow The Search Engine Monitor on Facebook, Twitter and LinkedIn.