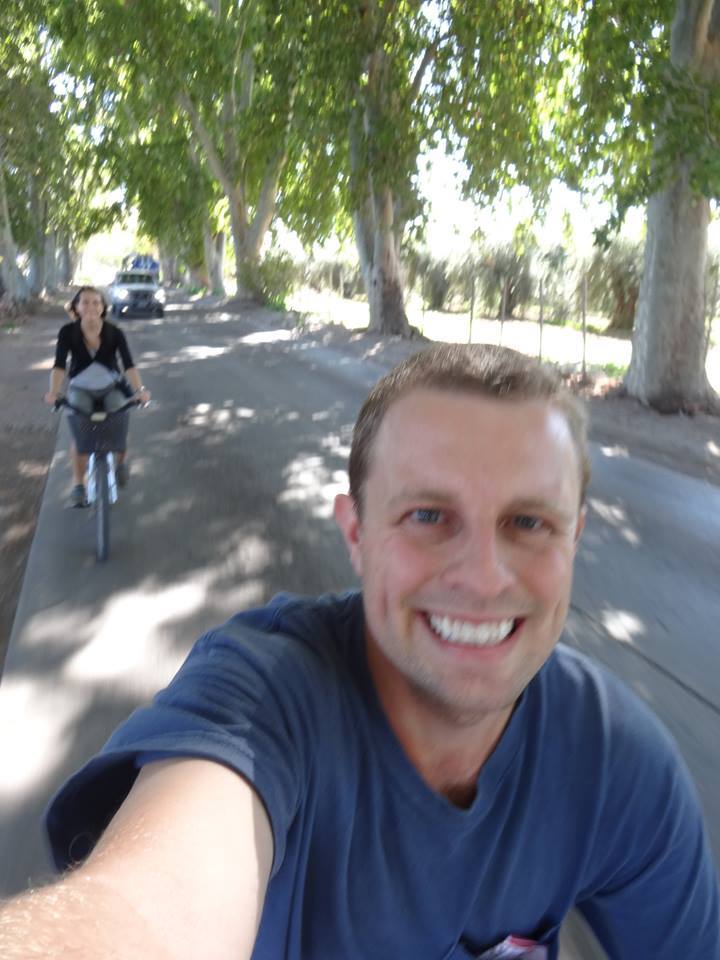 There are two types of people in this world: Those who dream and those who live the dream. Jeremy Jones belongs in the latter category.
Jones started his website to fulfill his passion for travel and writing about travel. He did that with a clever mix of hard work, dedication, social media, targeted keywords, and interacting with followers.
Now, he has more than 33,000 followers and a dedicated fan base of travelers and travel-enthusiasts. He plans to keep that growth going by promoting his site and hiring more travel writers.
Do you feel your passion for the content that you blog about has helped in the success of your website/blog? If so, can you describe that for me?
Definitely. Being passionate is a key way to differentiate yourself within the market, especially in industries that are already full of other blogs of similar style. It is painfully obvious when a blog is not run with passion, and that is one of the fastest ways to get a potential reader to close out of the website altogether. For me, one of the ways that I've been maintaining my passion is writing about the topics I actually care about and limiting my commitments to write about topics that I'm not as interested in, which is a huge roadblock I see a lot of writers getting themselves into.
What strategy do you use to promote your blog? For instance, do you rely on SEO, branding, social media, etc.? Have you created a plan to promote your content?
You have to do a bit of everything. Right now my effort has been focusing on social media to start engaging with our 33,000 followers more. Now that we're done with our second long-term trip, I've had more flexibility in creating a social media plan to reach these fans and get them engaged with the content we're producing. Many of my new update patterns have been implemented in the last few weeks, so I'm pretty excited to start monitoring the results.
In 2015, we will be re-branding our site as well, so my next big push is to work on that by installing a new theme, starting a few new article series, and bringing on-board staff writers. This will definitely produce a new dynamic in our promotion schedule!
When you first started out, how did you go about growing your site? Did you have a concrete plan or did things unfold naturally? If so, please describe how things have grown for you and your site.
It was 100% organic growth. I started my blog as a hobby in 2008, and the first few years were pretty slow because, well, I had no idea what I was doing!
During my first long-term trip in 2010, I experienced significant growth as I was publishing articles that were tailored to help out other travelers (and were SEO friendly, too), and I started to operate on a more professional basis. Likewise, I experienced another boom in growth during my second long-term trip in 2013-2014 for the same reason of putting out unique content from the road.
Between that and working on our new social media plans, those have been our largest contributors to growth we have seen over the last year.
What plans for growth do you have now, and how will you meet those goals?
My biggest plan for growth right now is hiring staff writers who are heading off on their own long-term trips in 2015. I have a few reasons for doing this as a method to grow our site over the coming years.
The first is that I cannot keep going off on year+ long trips over and over again. So to keep the site going in the niche we run, I need other travelers to contribute content in the realm of long-term travel. This also hits a side goal of ours to expand our coverage of long-term travel as there are only so many topics a middle-of-the-road twenty-something couple can cover with authority. So our new team is going to be covering different travel styles and new destinations to add more depth to our coverage.
The second reason for doing this is because as much as I try to grow my site, so far my success has not been as good as I would like (always the perfectionist here). We experience growth, but it could be more and broadening our coverage with more travelers is one way to expand our reach significantly.
Do you have any recommendations for someone looking to promote his or her blog/website? Can you suggest anything that helps those just starting out with a website/blog?
For beginners, it is definitely social media. Platforms like Twitter and Instagram make it incredibly easy to get your name out there and start generating a following fast. Once a community starts forming on these networks (plus some of the harder ones to crack like Facebook), you can start generating some significant traffic by sharing your articles to the followers that already know you and engage with your updates. I think opening these on day one is one of the most important things any new blogger can do.
When I explored the store on your website, I saw that you freely state that you will receive commission for anything purchased from certain sites. Do you think that being straightforward about this helps build your credibility with readers?
I think so. If I am actively promoting anything that may result in me receiving a commission, I believe it is important to be honest about it. I like the fact that my readers know why I'm doing it and also the fact that the affiliate setup does not increase their spending whatsoever (so if they are buying the product anyway, doing it via the links helps us out with no downsides to them).
We do this with an even larger emphasis on our food e-commerce site, Eat Your Passport, because every product we recommend on there are either ones we own or will be buying in the near future. We want it to be known that we're not just recommending products for the sake of having them on the page, and actively use or are interested in them ourselves. Needless to say, this lends itself to us updating frequently once we discover new items!
What challenges do you face with your website?
Everyone who is running their blogs full-time as a business always struggles with the time aspect. My to-do list always seems to be never ending with new items coming on faster than I can take them off. Between that and juggling new business ventures like launching websites and writing new books, my time is pretty much scheduled up 10-12 hours per day or more.
What kind of resources did you use in your early days (and continue to use) that helps you stay focused and continue to build your brand?
In my early days, I don't think I used any resource to help build our brand, and I think that was part of the problem! Now there are so many social media networks, analytics software, and even 3rd party tools that can be used to track data, see how new techniques are working, and even reduce the workload that we have on our plate that it is almost a completely different world than it was when I started.
What kind of feedback do you receive from your readership? What kinds of things would you like to communicate to this community that you haven't said already?
The two kinds of feedback we get are either the simple "Thanks for this article, it really helped me out when planning my trip" or in-depth questions about destinations or long-term travel in general. I really like these because it reminds me that the goal we set out for our site of helping future long-term travelers (and travelers in general) is being achieved.
The one thing that I haven't communicated much of yet is that long-term travel is not a one-size-fits-all travel style. You don't have to travel like we do to go off and see the world, nor do you have to go off and do it on a bare bones budget like a majority of the other blogs out there do. I'm hoping to convey this point significantly as we broaden our site in 2015 with our new staff. This would also help get rid of some of the haters who tell us over and over again that we spend too much money.
Please share with us anything you think you can attribute to the success of your site. What are some things you have learned along the way? What kind of growing pains did you experience with the site? In a perfect world, what would make things better for Living the Dream?
One of the most important things I learned was that I should have started numerous social media channels and update patterns early on regardless of if I thought it was worthwhile or not. For example, I only started a newsletter last year and my Instagram account just started four weeks ago. Think of how far ahead I'd be now if I started them years ago?
This is probably one of the biggest regrets I hear other bloggers have too, because although you can always start new projects like these, you cannot go back and work on them over the years to let them have the time they need to grow.
I also attribute my site's success on striving to be different from the crowd. My goal with all of our posts is to provide information that travelers are searching for but can otherwise not find on the internet. By providing information that is helpful and solves a problem, we stand out as a valuable resource and not just reiterating points that can be found on dozens of other sites.
Finally, in a perfect world I think I would have a more robust staff working on our site. Part of this is for the time aspect of getting everything done, and the second of which is having the expertise in multiple different outlets to really shine. We're working on achieving this goal throughout 2015 so I think our site will really see the benefit once we get there!