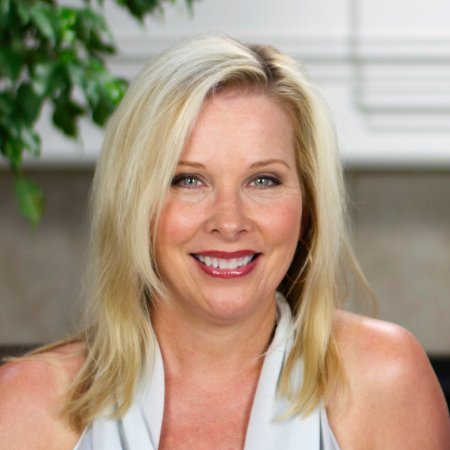 It takes 10,000 hours of practice to become an expert in something, but wouldn't you rather get it done in 10 minutes? Fortunately that's all it will take to read today's expert interview with Jennifer Baritchi of Dan & Jennifer Media. This dynamic duo created their own blog network and turned it into a successful endeavor. Join us as we talk with Jennifer about what makes a successful blog and how anyone can do it—if they know what to do.
How did you get started in blogging?
Quite accidentally. We created an eBook several years ago and were looking for ways to promote it. Our first site, AskDanAndJennifer.com, started out as a Q&A blog that evolved over time.
What are some misconceptions you find people have about making blogging a paying concern?
The biggest one is that you can start making money right away. That's the equivalent of the "Lose 30 pounds in 30 days" concept. Sure it can be done, but not likely. In reality it takes months, even years to really start making real money blogging.
What are some of the common ways a blog can make money?
Affiliate marketing – selling other peoples products for a percentage of the revenue.
Direct Advertising – when you have a good blog with solid content, advertisers in your niche will find you!
Create your own information product. It could be a book, email course, or video training.
Google Adsense, but they can be picky about the type of content and a few direct advertisers will pay you far more in the long run.
Paid Membership. This work really well for the really popular niches like health and fitness and personal growth.
What are some mistakes fledgling bloggers make when trying to launch a profitable blog?
Too much too soon and lack of consistency. At BlogPress we see a very common trend – people create a blog, make 5 posts in a week, and then never do anything else.
Thinking they need to know everything. Many people get stuck because they are afraid to start before they know everything. I say, just get started and learn the rest along the way!
What are the tools a blogger who wants to make money has to know about?
ClickBank – the best affiliate marketing network. They connect bloggers to product sellers and are the best at what they do. The fact that they pay weekly doesn't hurt – especially for new bloggers.
Social Media – take advantage of your favorite social media outlet to get your content out there!
You Tube – take advantage of this amazing tool. Your videos do not have to be awesome – start with a web cam. Seriously, some of our worst produced videos get more traffic than the new shiny ones!
How long does it take for a blog to become profitable?
If you want to make money, you need to commit to what you're doing for at least a year. When you start making money depends on your marketing plan. Are you going to send paid clicks? If you know what you're doing, you'll start making money right away. Plan on 4-6 months of regular weekly or more regular posts for the search engines to start sending traffic. Do you have your own product to sell? If you do, then any traffic from paid or social media can start making money right away.
What are some ways to assess the ideas you have for a blog, to see if they have appeal?
This is where tools like SEO Book and the Google Keyword tool come in handy. You can research topics in advance to find out if anyone else even searches or has any interest.
Can "niche" blogs be profitable?
Absolutely – the key is original content. Make sure that you're writing your own content or paying someone to write original, informative content.'
What are some ways to promote your blog that may not be immediately obvious?
YouTube or other video channels.
Article Directories and sharing services.
Contributing to discussions on related blogs. Comments. By sharing what you know with others, you will get discovered.
Where does a blog fit in with a larger marketing strategy or branding plan?
A blog is a great way to "connect" with your customers. You can share Q&A information, latest industry news, tips and advice, how to information, etc. Things that may not have a place in your online store or landing page fit very nicely in your blog. Blog comments also allow your customers to reach out to you and tell you how they feel about certain topics and what they would like you to do better or to do more of.
Besides blogging, Dan & Jennifer also know a few things about love and sex. We say bypass that issue of Cosmo and tap into their expertise! Thanks for your time and insight, Jennifer!