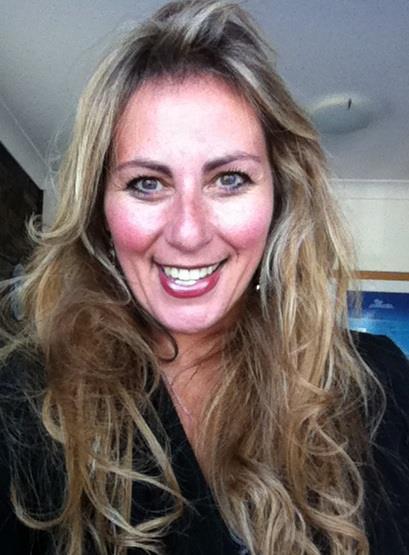 According to Ivana Katz, owner of Websites 4 Small Business, The most important components of the modern, user-friendly website of the future include:
Responsive design that works well on mobile devices
Use of video instead of just text to showcase products and services
Large, beautiful background images
Design where less is more (i.e., clean layouts with lots of white space)
We recently asked Ivana for more of her insight on best practices building websites for small businesses. 
Tell us about Websites 4 Small Business. What services do you offer?
Websites 4 Small Business takes the headache out of getting a business online. With over 12 years experience serving small businesses, we offer not only website design, but also website promotion, copywriting, logo design, search engine optimization, domain name registration and webhosting.
We speak plain English, not geek speak, and in most cases can get a website online within 10-14 days. Our flexible payment plan means you don't have to pay for the whole website upfront – you can spread the affordable payments over a 12-month period, so you can invest in other important aspects of running a business, such as marketing and promotion.
What are some of your biggest pet peeves when it comes to website design today?
Some of the things that I have come across which I feel are big mistakes include:
Contact details being difficult to find
A cluttered website with confusing navigation
Auto play music
Having to scroll from left to right when viewing the website on a mobile device
Poor spelling and grammar
What sorts of things should business owners consider before building their site?
A website needs to be designed not only with the visitor in mind, but also the search engines. It is important that the website contains:
Original content and images
Keywords and key phrases related to the business
Credibility boosters, such as media information, guarantee, testimonials, before and after photos, privacy policy, trade association memberships, awards, links to product/service reviews
Call to action on the homepage
Easy-to-use navigation system
Focus on the customers' needs and wants
What sorts of research or homework should businesses do in order to help ensure their site is optimized?
One of the key elements when it comes to onsite search engine optimization is that relevant keywords and key phrases are included in:
Page titles
Headings
Page descriptions
Meta keywords
Alt tags
Page names
Body of the website
You can research relevant keywords using the free Google's Keyword Planner or a paid service such as Wordtracker.
What sorts of questions should business owners ask a web design service before hiring them to design their site?
Before hiring a website design company, business owners should look at the projects the designer has completed, check out their references and ask questions such as:
1. How long is the website going to take to complete?
2. How much will the website cost and what functionality will it include?
3. Will I be able to update the website once it's completed?
4. Is search engine optimization included as part of the design process?
5. How much will it cost for updates in the future?
What types of questions do you typically ask your clients before building a site for them?
I try to understand the type of website the client envisions and what they hope to achieve. Some people want it to be simply an online brochure which showcases their work, while others use the website as their main marketing tool. No two websites are the same, and what works for one client may not work for another.
While speaking to business owners, I try to understand their customers, their customers' online behavior and shopping habits. If they already have a website, I try to find out what is working for them and what isn't. I also ask potential clients to show me websites that they like and explain which features they would like included on their site.
What are the most common mistakes or problems you've found for business owners who take the DIY approach to building a site?
Most people don't understand that putting together a website is more than adding a few images and text outlining how great their business is. I have seen some websites designed by people who excel in their business but lack the knowledge to translate that into a website. As a result, their business suffers. If their website doesn't look professional, visitors lose trust in that person's ability to do their job properly.
Some of the mistakes made by first-time entrepreneurs include:
1. Poor website layout and design
2. Not enough information
3. No credibility
4. Ignoring the search engines
5. Forgetting to include call to action
6. Using dodgy payment gateways
7. Assuming people will buy from them on their first visit
What are the biggest website design trends right now?
Websites that scale well so they look great not only on mobile devices but also large monitors. The design is simple and clean with lots of whitespace. Navigation is easy to follow and includes the use of breadcrumbs (a type of secondary navigation scheme that shows the user's location in a website). 
Incorporating social media networks.
What are the most cost-effective methods for marketing a website today?
There is no simple answer for this, as each industry is so different and what works for one may not work for another. But some of the affordable website marketing tools include:
Social media sharing and advertising
Pay per click marketing
Article marketing
Email marketing
Link exchanges
Partnering up with complementary businesses and promoting each others' products and services
PR and media releases
Connect with Ivana on Facebook, YouTube, Twitter, Google+, LinkedIn and Pinterest.