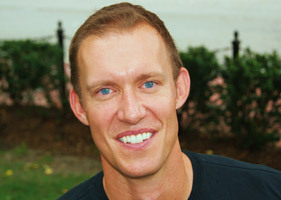 In the age of mobile and social media, companies are having to reimagine their content, and to do this successfully, Erik Qualman of Socialnomics says they'll need to embrace momentum marketing: being as nimble as possible and taking advantage of items larger than themselves.
By 2017, two-thirds of all content consumed on mobile devices will be video. All web content needs to be created with an external view – that of the viewer – rather than an internal view, the writer, blogger and speaker says.
"Many companies create video and mobile applications with an internal view. This is flawed," he adds.
We recently checked in with Erik to get his take on which brands are doing social media right and what we can learn from them, as well as digital innovations we should keep our eyes on.
Hey, Erik. Tell us about Socialnomics. When and why did you start your business?
My book and videos under the Socialnomics umbrella explain to individuals and businesses that social media and mobile aren't simply about technology, but rather relationships. It's word of mouth going to world of mouth.
I started my business of Equalman Studios as I wanted to create art and education that inspired individuals and business to achieve their best life, leadership and legacy in the digital age. Whether that is by creating unique videos, performances, articles or experiences – we work with our clients to create unique pieces of art.
Who should be following your work?
Individuals and companies that want to become digital leaders.
How did you become such a social media expert?
I've been lucky to be surrounded by incredible and intelligent people. I make sure to spend as much time as I can listening to them. I've also adopted the motto of fail fast, fail forward, fail better. The best way to increase our rate of learning is often via increasing our rate of failure.
Why are you so passionate about it?
I'm so passionate about social media, mobile, new trends and beyond because it's less about the technology and more about the relationships it can enable, if used properly.
What brands do you think consistently do an awesome job engaging their customers on social media?
Zappos, Oreo, JetBlue, EF Education, All Saints, Cartier, Burberry, Chase, IBM, HubSpot.
What can we learn from them?
Often it's not complicated. Rather it's about engagement and trust. This is a great foundation to start a relationship with a client or customer.
What are the most common mistakes you see businesses making when it comes to social media?
They try to push (their message) and measure right away rather than listen and respond like a human being.
What are some surprising ways you've seen companies using social media?
LinkedIn has just lowered its age limit to 13 to help give these kids access information to high schools and colleges they are interested in. LinkedIn is going to be a huge data play to help us better determine proven paths to success.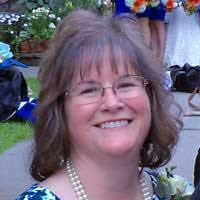 What new social media innovations are you most excited about these days?
I'm excited about some items happening in the educational space like Harvard and MIT's edX.org initiative. People from around the world are able to get an incredible education for free, and edX.org is doing an incredible job of integrating existing social tools as part of the experience.
Duolingo is also a great app that allows you to learn languages and compete against your friends as well as connect with people you don't know who are also trying to learning a language. This peer-to-peer social learning is going to work in combination with the classroom – an incredibly powerful blended learning model.
Check out Erik's latest book What Happens in Vegas Stays on YouTube and follow him on Twitter and Facebook.