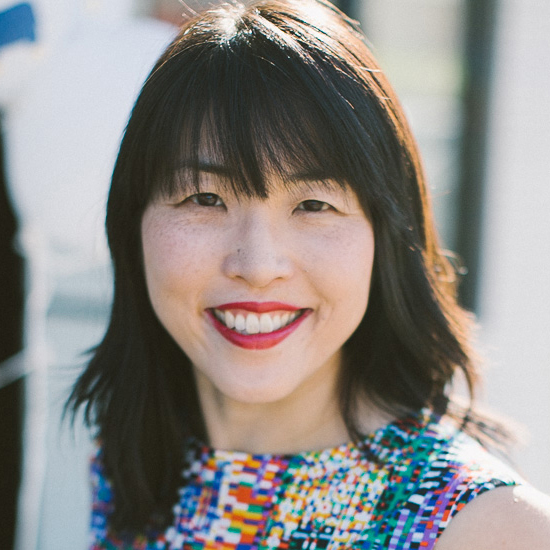 In eight years since she launched her site, Boston Mamas – a parenting portal for Beantown-area families – Christine Koh has found the secret to growing her audience isn't through link bait content or filler content – it's by being authentic.
"In my opinion, the worst thing you can do as a content creator is take the time and care to build a community and then take advantage of that community with false tactics," she says.
Christine, a music and brain scientist turned writer, speaker, designer and consultant, recently checked in with us to share why she prefers organic growth, what her favorite marketing tools are and the importance of having conversations with your readers.
Read on to learn how you can grow your small business site effectively and efficiently.
Hi, Christine! Can you tell us the story behind Boston Mamas? When and why did you start your site?
Before I founded Boston Mamas, I was a music and brain scientist. I had my first baby in 2004 while I was a postdoctoral fellow at Harvard/MGH/MIT, and as my discontent in my field grew, so did my passion for parenting, editorial and community. Many friends came to me for advice about parenting topics, mostly because they knew I was a researcher by nature (and admittedly researched things obsessively!), and I figured, why not put this information in one place on the internet? Back in 2006, Boston was lacking a lifestyle parenting portal (beyond calendar sites) – I saw an editorial hole and wanted to fill it! And a couple of months after starting Boston Mamas, I left academia to launch my freelance career.
What have been your strategies for building the audience to Boston Mamas?
I have always been about organic growth. Sure, I probably could have grown faster if I paid for followers or had a more formal plan, but I've always focused on what is most important to me and what is most authentic – creating quality content and fostering community. Everything has bloomed so beautifully from those efforts.
What marketing tools seem to be the most effective in broadening your readership? What have you tried and ditched?
Though I do advise clients to resist the pressure of being everywhere all the time (especially if it makes you miserable trying to do so!), the reality is that different people hang in different spaces. I recommend finding a handful of social tools you enjoy and that also tap different types of readers. Personally, I focus on Facebook (which really catches the widest swath of users), Pinterest (for visual users like myself), and Twitter (for the tech-savvy crowd). I also send a monthly newsletter using Mailchimp.
How has focusing on Boston affected your ability to market your site?
So here's the crazy thing. When I first started Boston Mamas, I had several tech friends tell me, "No, no, no! You need to have a more general site name so you have broader appeal…don't make it hyperlocal!" And while, yes, I did want to include a lot of evergreen, non-local content and attract a national readership, I knew I also wanted to include hyperlocal given that Boston is such a big part of who I am. I followed my instincts, and Boston Mamas was among the first hyperlocal lifestyle editorial sites in the country. And that's actually made my site stand out from the sea of mom blogger websites. I don't pitch for advertisers and opportunities at all – companies and organizations come to me because Boston is a desirable market and my site reflects quality and longevity. In the vein of my book Minimalist Parenting: Enjoy Modern Family Life More By Doing Less, it's been pretty awesome to follow my instinct and passion on the niche element and end up doing less as far as marketing is concerned!
What advice can you offer to other small business owners on growing their sites using content marketing strategies at a local level?
Grow your local community. And this is done not by asking people to do stuff for you but by offering things to your community and letting the goodwill percolate from there. Of course at some point you can make asks of your community, but that's only after you've invested time and energy building. In general, your gifts should far outweigh your asks, in my opinion!
How important is interacting with your readers on a site like yours? How have they helped you improve your site?
I love interacting with readers and followers, whether it's through comments on the blog, direct email or via social threads. Hearing from readers helps me know how to do my job better – what content resonates, what doesn't, what people want more of… I also really should do another survey. I did a survey several years back and it was so illuminating. Note that pursuant to my previous response regarding gifts and asks…when I put out that survey, I was so nervous about it – I was hesitant to make an ask and wondered whether I needed to incentivize it with a giveaway or something. I ended up just putting it out there and was surprised and so touched by how many people responded!
What types of content have you found tend to garner the most attention? Since starting the site, how have you figured out what works and what doesn't?
I'd say that in general, there are three types of content that are really favored. First, my local readers love the event rounds; Monday's Weekly Blueprint includes a curated list of weekday event picks, and Friday's Weekend Roundup includes a curated list of weekend events. It's funny, I'm totally being a bad page view hog by not implementing a calendar function that forces people to click through to a million pages, but I created what I would want as a user – one easy post with direct links right to the sites with the information people need. So, bad for page views, but so much easier for the user – I'm OK with that!
Second, people love resource-oriented posts, whether on family-related topics (such as tips for unplugging your family and the tooth fairy's going rate – bar graphs FTW!) or general lifestyle (such as 12 ways to get your running mojo back or 100 books for your booklist.. the original 80 books for your booklist post I shared last year has over 22,000 shares!).
And third, people really respond when I pull the curtain back and get more personal, like in this power of compromise post.