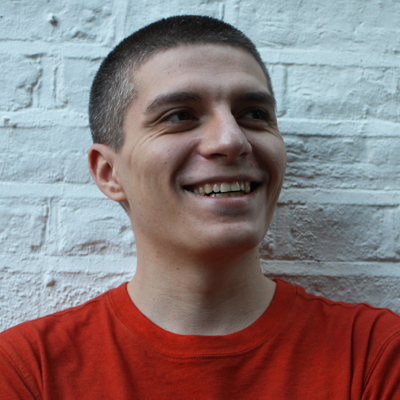 Catalin Zorzini is the founder of Ecommerce Platforms, a site offering "unbiased reviews and comparisons" of – you guessed it – eCommerce platforms. After Catalin realized there was nothing out there to meet the need for this type of unbiased perspective, he created this site so others could use it as resource. He offers his findings and research to share an insider's thoughts on online store building software. Here, he talks about challenges as well as benefits of ecommerce, and some of the trends he's seeing there.
Please tell us your inspiration for founding Ecommerce Platforms, which is full of such helpful information.
I work as a web design blogger, and one day a friend of mine asked me to help him find the best eCommerce platform for his new business. After a few weeks, I realized there just isn't enough valuable, unbiased information out there on the best platforms for specific needs, and that was when I decided to start Ecommerce Platforms. I wanted to create a single site where visitors could easily find comparisons of the different ecommerce platforms as well as in-depth reviews for each one, use cases, tips, and news.
So, an online shop chooses an eCommerce platform – then what?
Many people have this notion of starting an eCommerce store as being build a store, and then your customers will automatically come streaming in. However the reality is much different; building the store is only a small portion of the whole process. Once you have completed your store, you need to start with the marketing process; this includes things such as social media activity, content marketing. I guess the bad news is you need to spend a lot more time on getting the word out, earning exposure, then improving conversions than you do on the actual building process.
How is eCommerce comparing to traditional brick-and-mortar stores?
Well, it's much easier to set up an online store than it is to start a traditional store, obviously. Furthermore, it is also much cheaper because you do not have to pay rental fees. On the other hand, you do have to pay some monthly fees to the platform you are using.
One challenge that both online stores as well as traditional stores face is bringing customers to the store and convincing them to purchase your products. On the other hand, online stores have a much bigger chance of getting noticed quicker due to the viral nature of the web. For instance, if an eCommerce store is mentioned on a popular blog, then they will most likely see a sudden boost in visitors. This is similar to any website that gets mentioned on a large platform; they will almost always see a surge in the number of visitors. And if you did a good job with the products, the identity, and the website, you should see a surge in sales, too – at least a small bump.
Where do you see the future of eCommerce?
Based on the current trends and predictions, eCommerce is going to keep gaining in popularity, perhaps at an even faster pace than it has in the past. Also, I think we'll see more websites moving towards a more niche-based approach. In other words, instead of trying to reach a very broad audience, they will focus more on reaching a specific target audience. This, in turn, will also mean we will begin seeing more direct marketing instead of the spray-and-pray approach that many online stores are currently using.
Love your piece on finding the right voice. How important is that personal connection to reaching customers?
Honestly, finding the right voice and the right connection with your customers is probably one of the, if not the, most important parts of running a store.
How important is finding your niche to be successful at eCommerce?
Finding the right niche is incredibly important if you want to remain successful as an eCommerce store. Picking the right niche is often one of the biggest hurdles you will face when starting your own store. As online shopping becomes more and more popular, it will become more and more difficult to stand out among the hundreds of new stores that pop up every month. As such, finding the right niche is very important.
What's next for you?
We are constantly working on writing more platform reviews, more tips and tutorials for eCommerce beginners, as well as more comparisons between the different platforms. One thing I am very excited about is that we plan to share interviews with entrepreneurs who have been successful in creating and running their online shops.
You can follow Catalin and Ecommerce Platforms on Twitter and Facebook.