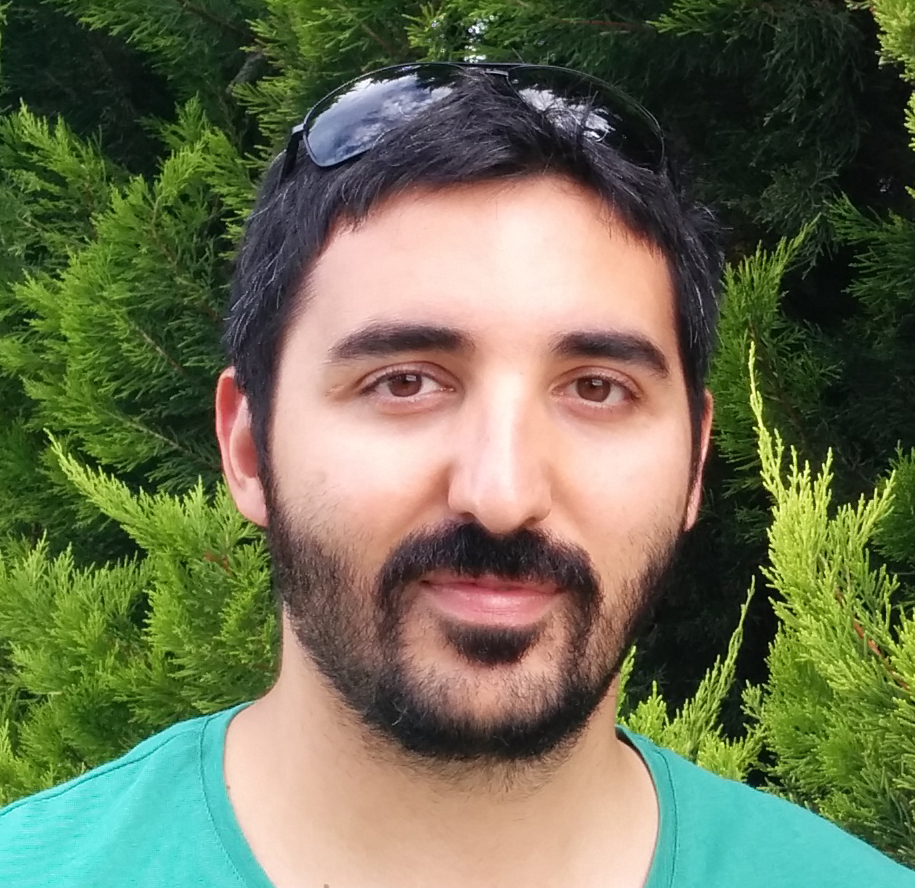 Aykut Pehlivanoglu, founder of Worth of Web, took some time to talk with us about his site, the importance of personalization and communication on a website and bringing traffic to it. Read on!
What inspired you to start Worth of Web?
It was 2011; I was using various website value calculators on the Internet to understand where my websites are compared to our competitors. Then I thought, I can create something better. As a fun project, I coded the first version of Worth of Web Calculator. Back then, it was just a simple calculator; in time, it became successful and it evolved to Worth of Web Academy. It still includes a calculator (the number of websites evaluated is approaching 10 million), but other sections have been added like eBooks, a forum and a blog. In my vision, it is a perfect meeting place for bloggers, web designers, web developers, website owners and Internet marketing people.
It's fairly easy to start a website, but driving traffic to it is another story. And then turning the visitors into customers… What are three key things a business/website owner can do to make this happen?
This is our motto for Worth of Web Academy: Creating a website and creating a money-making one is totally different. This is what you can achieve in our academy – learning how to create a website and learning how to improve it to become a money-making one.
As you say, it is relatively easy to create a website. I see every day, a lot of website owners are making the same mistake. They think they will be phenomenal successes overnight. They focus on how to make quick money, which creates huge disappointment. Instead, one needs to ask himself this: "How can I help people in a niche I am passionate about?" I give free help on our forum, and when I sense this money-first approach, I ask one question: "Why does your website exist?" Most of the time, people do not think about this question. Actually, this is a problem for so many businesses, not just websites.
In summary, to count three things.. First, ask the question "why?" to understand yourself and your goals; second, develop yourself with all the knowledge available about Internet marketing, SEO, social media, web development, business development, personal development; and third, never give up. I see so many people who achieved the first two steps but could not be persistent enough, which stopped them from being successful.
How important is social media on a website?
Another mistake people make is to show themselves like huge corporations when it is a one-man show actually. What I see when I work with clients to develop web and mobile applications in my company PB Bilisim is that users want to see who is behind that business. They want to see pictures of people working there; they want to hear their ideas. They don't want to hear an announcement of cold text with a company logo. They want to talk to someone, a real person, when they call you.
Social media is the tool to solve these problems, of course, if you use it wisely. Try to help people there, try to share their feelings, try to share your news in a sincere manner, don't try to make a hard sell, and then you will see that social media is indispensable.
What do you think is the most underused social media platform?
I don't want to create a list; I believe it is a matter of trend. Five years ago there were different brands; five years later there will be different brands. After all, if all your friends went to platform B and no one shares anything on platform A anymore, what to do? You will go near your friends eventually. The key here is to understand if you "underuse" current popular platforms. I see so many empty Facebook pages, for example, or they try to make hard sell or they use their profile page as a professional channel instead of a page. If you don't learn how to use these channels effectively, none of these platforms will help your business.
Connecting with customers and visitors is all important. How can this happen successfully?
I think being a part of conversation is vital. Conversation can occur anywhere. It can be in a meeting, a phone call, a post on your blog, a guest post, a comment under your article, an answer in a forum, a discussion on your social media page. Your attitude, your transparency will determine if your connection will be a successful one.
When should a site be international/multilingual?
For some businesses, it is not needed at all. If you want to stay small in your local market, adding a new language will be unnecessary. But if you start to get even a couple new clients from other markets, I believe you should seize this opportunity by extending your website. There are countries in which multiple languages are spoken; you need to add all these languages to improve user experience.
When should a website/business owner seek help building and maintaining his website?
It depends to the owner. One parameter is ability. Not everyone is comfortable with analytical thinking or design. Even the simplest ready-template, hosting-included services can be tricky if you don't understand what you are doing.
The other parameter is time. Most of our clients do not have the luxury to spend time developing a website by themselves or even putting a new photo via their easy-to-use CMS. So they need professional help; it is more profitable for them to focus on their business.
What about security? Customers want to feel safe…
Recently, Google announced that they will give additional points in their algorithm for websites which use https. Of course it does not mean that you will be at the first place on search results when you switch to https; it is a minor change, but it shows that to complete a great user experience, security must be taken into account. Being transparent with your guidelines, answering customer questions in a quick and effective manner, improving the technical basement of your website as much as you can…all these will increase your security and trust points.
Please tell us a bit about your eBooks.
I have a philosophy about our eBooks and bookstore. I say all the time: "If I write tonight's winning lottery numbers on a paper napkin, how much will you pay for that napkin? Our eBooks are like that napkin. You will make much more money than you invest."
We are trying to add new eBooks regularly to our selection. Recently, I got messages from our users about making discounts. So we listened to them and prepared eBook Mega Packs with discounts up to 75%. I believe one can learn a lot from our eBooks and start to make decent money from his/her online presence.
What's next for you?
My biggest project is Worth of Web Academy. I give free help to everyone on our forum, so if you need help with your blog/website, just find me on our academy: www.WorthofWeb.com.
My team and I continue to develop custom web and mobile applications under my company: www.PBBilisim.com.
I have another fun project which suggests you movies: www.SuggestMeMovie.com
You can find Aykut on Facebook, Twitter, Google+ and LinkedIn.