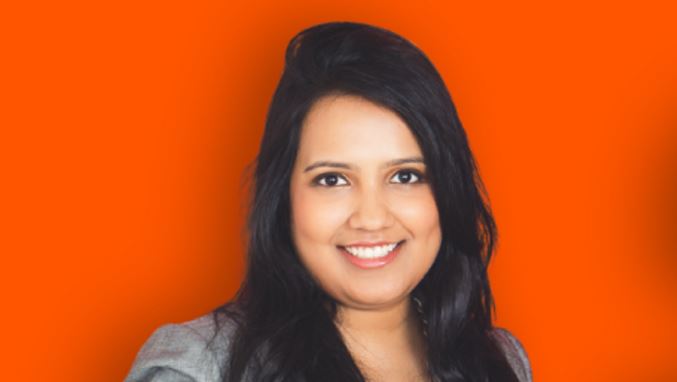 Priyanka Agarwal is the Co-Founder and CEO (Chief Energy Officer) at Wishberry, India's largest and most successful crowdfunding platform for independent creative artists. We had a chance to speak with Priyanka about the budding online crowdfunding arena in the world's second-most populous nation.
What is Wishberry?
Wishberry is India's largest and most successful crowdfunding platform for independent creative artists. Launched in 2011, the platform has managed to raise 80 million rupees from more than 300 projects. It is a rewards-based crowdfunding website that I co-founded with Anshulika Dubey, and creative artists use it to raise funds for their projects from their fans and followers. Wishberry takes up projects from nine different genres: art, comics, dance, product design, film, music, photography, publishing, and theatre.
How has the basic concept of crowdfunding been received in India?
The industry is just about establishing itself in India right now. Crowdfunding has become a buzzword, but there is a very limited understanding of the different models of crowdfunding. Charity crowdfunding is something that has existed in India (as in many countries) for a very long time. But it has occurred via offline, door-to-door fundraising, and television fundraising.
The rewards-based crowdfunding in the creative space and equity crowdfunding for startups is relatively new and is starting to find its ground. So, there is immense potential for crowdfunding in India specifically in the creative sector, because there is no alternative source of funding. There are no government grants to support artists in India, Corporate Social Responsibility (CSR) funds are focused on social causes instead of creative projects, and high net-worth individuals (HNIs) also support charity for the purpose of tax breaks and not creative patronage. So, crowdfunding becomes the only source for these projects.
Other than Bollywood films, many people might not know much about the art scene that is found in India today. Talk about what India's creative artists can offer the world.
India is known for its rich heritage in art and culture. However, this legacy has failed to continue beyond a certain period as artists were unable to generate a reliable source of income from their creative talents. An enormous number of artists in India end up in a regular job and pursue their art form merely as a weekend hobby. This also includes filmmakers, as the intense competition in Bollywood makes it difficult for them to arrange sufficient financing for their first project.
Crowdfunding is a solution for these independent artists because it gives them the same opportunity as the established artists to gather the funds required to create and launch their projects. A growing number of artists that are able to showcase their work to the world through crowdfunding increases the chances of India having more and more artists making an impact on a global scale. With the crowdfunding industry enabling more and more artists to showcase their talent, we are not far from seeing upcoming independent artists winning Oscars or Grammys for their first projects.
What are some of the typical creative projects that are being crowdfunded on your site right now?
We have a range of projects, including someone crowdfunding to build a travel lounge in his eco-tourism camp, a singer raising funds for her music album, and a comedy group asking for contributions to sponsor their travel to Atlantic City for a performance. We also have a couple of film projects and an author crowdfunding to print more copies of his novel.
What kinds of people choose to crowdfund projects that are on your site?
The fans and followers fund the majority portion of the projects. About 20-25% (by value) of transactions come to Wishberry from foreign contributors spread across 50 countries.
For someone who is thinking about crowdfunding their artistic project, what should they do? What preparations should they make before posting their project on a crowdfunding site?
The most important thing which one should evaluate is the uniqueness of his/her product/creative project/service. It is imperative for the campaign to be unique in order to have the best chance of raising funds.
After this evaluation, 25-30 days are required to prepare for the campaign before it goes live on the platform. This preparation is divided into two phases: creative/content and marketing. In the creative/content phase, the project creator needs to focus on creating a catchy pitch video and put together all the details about the project for the campaign. This is important because the attractiveness of your campaign page will be the final decision-making point for the funders as to whether to back your project or not. This is followed by developing a comprehensive marketing plan in terms of creating a list of people to reach out to, and designing of marketing collateral to be shared on email as well as social media.
Once this is in place, you can go live with your campaign and start executing the marketing plan. Getting in touch with the media, bloggers and other influencers is advisable only after your campaign has achieved at least 40-50% of the target from family and friends. Amplification of your project through these influencers will help you with that push required to go over the finish line in terms of your crowdfunding target in the final leg of your campaign.
When writing the description for a project, what should artists try to communicate to potential donors?
Typically, you don't get more than five minutes of the potential funder's attention on the campaign page. Within this time, the artist needs to make sure that he/she communicates his/her passion for the project to the viewer. It is crucial that the artist shares all the details which will convince the reader about his/her plans, capabilities, and intentions to deliver on the project.
While preparing the content for the campaign page, always put yourself in the shoes of your audience, and then think of things which would convince you and make you trust the project. Your credibility to bring the project to fruition after receiving the funds needs to be vividly communicated to the reader on the campaign page.
Do you have any success stories of people who crowdfunded their projects and have gone on to bigger and better things?
Three films – Breaking free, Kothanodi, and Goonga Pehelwan – that were crowdfunded on Wishberry won the National Award, the most prestigious award for a filmmaker in the country. Menstrupedia, a comic book on menstruation, was sponsored by P&G Whisper after a successful crowdfunding campaign on Wishberry.
Having trouble with the marketing of your project or content? Request a free content marketing assessment today!