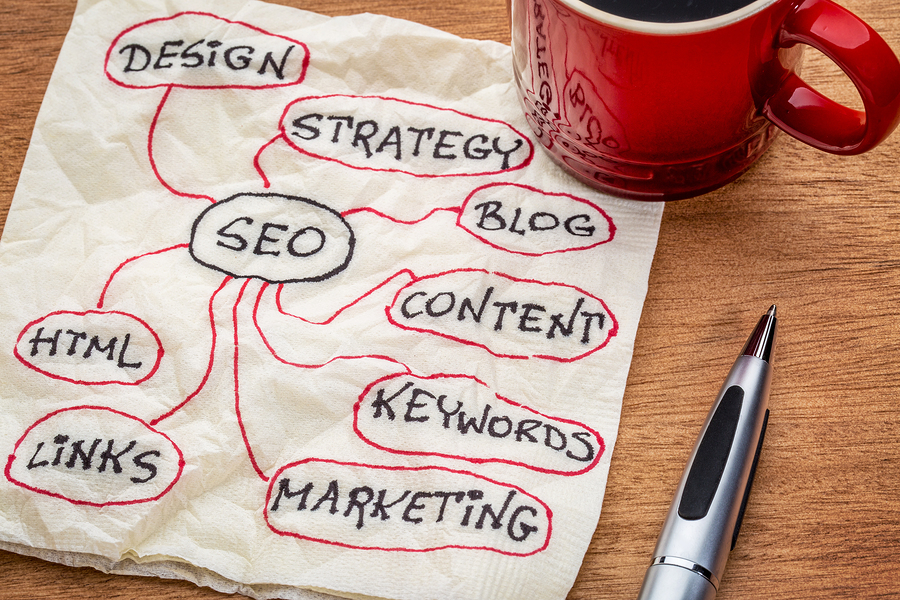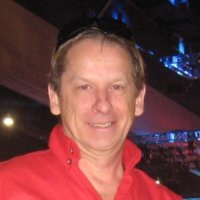 Chris Genge is the founder and president of 1st on the List Promotion Inc., recently named one of the Top SEO Firms in Canada by Clutch. He has over 20 years of experience in the search engine optimization industry and works with clients from all industries to provide custom SEO solutions and search marketing consulting. We had a chance to sit down with Chris to pick his brain about current best SEO practices and what other elements can help websites rank highly in search engines.
We'd like to know how 1st on the List serves its customers. Is it true that your company is older than Google?
Yes, it is true we are older than Google. I officially founded 1st on the List in January 1997 after a year or so of experimenting with my own websites to see what caused them to rank well. During that time, the term SEO was brand new and search engines included AltaVista, HotBot, Lycos, and Yahoo. Google was founded over a year later in September 1998.
There are many ways we serve our customers. Several of our staff have 10+ years of experience in the industry and are extremely knowledgeable when it comes to creating and executing different strategies. Each website is different; what works on one may not work on another because of its platform, industry, competitors, etc. We know the end result of what needs to happen for the website to rank, and we can present several different ways to help the website get there. In this way, we are not your typical "paint by numbers" SEO company.
Another way I think we serve our customers and potential customers well is by giving straightforward and honest answers. I do not take on new projects where I think that the customer's goals aren't attainable within their budget or current situation. I know there are a lot of other SEO companies who will sell their service but come up short on results down the road. That is a waste of time and money for both parties involved.
One final way is to always be on the lookout for the next big opportunity. This could be pointing out where a section on the website is lacking, that searches for a particular topic have increased, or even when new technology becomes available. We started discussing topics such as technical SEO, mobile-friendliness, Schema, site speed, and SSLs with clients several years before they became mainstream service offerings at other SEO firms. By working ahead of the curve, our clients are able to get the "first movers" advantage and establish their rankings early on.
Finish this sentence: "If a company's goal is to truly be 'first on the list' of search engine rankings, the most important step they should take is…"
…being all in and fully committed to obtaining results. SEO is about doing as much right as possible, both on and off your website. Rankings are a cumulative total of over 200 factors that search engines evaluate. This is why SEO needs to be implemented into all operations of a company and the SEO mindset needs to flow throughout all departments. We do a lot of training with larger companies to help them understand how SEO can flow into SEM, IT, social media, PR, and other teams throughout their organization.
In order to commit to going after "first on the list" rankings, you also need to recognize that SEO is an ongoing process that doesn't end after one audit or one year. Your website is always changing, your competitors are always doing as much as they can to grab those top rankings, and the search engines are always adjusting their algorithms.
Another very important step is to set realistic expectations and goals. Expectations should be realistic as far as what type of terms your website is capable of ranking for given its authority, competitors, local area, and so on. Expectations must also be tied to budget. SEO is a service-based industry, and pricing is determined by the amount of time put into working on the website. An SEO budget that is five times the size will be able to grow at least five times as fast as a smaller budget.
What are some of the outdated SEO techniques and tactics that you're still seeing from many websites or online businesses?
There are a couple that come to mind right away:
There are still companies that come to us with exact keyword domains (for example: buyusedcarsvancouver.com). This was a strategy that could have had ranking benefits five or more years ago, but now Google wants to see a domain name as branded to its company.
For local-based service companies, creating multiple Google My Business profiles for each city they want to get rankings for despite not having a physical address in that city. Google is now becoming very strict with enforcing its Quality Guidelines, and we have even seen Google suspend Google+ pages for spammy behavior.
How often must you tweak your clients' websites or SEO strategies based on changes to Google's search algorithms?
Google makes between 500 and 700 algorithm updates in a year. However, our strategies are based on best practices that have been proven over the last 20 years of working on clients' sites. We only use what we call "white hat" practices, which means that they adhere to Google's quality guidelines and don't risk penalization in the future. Using "black hat" practices, on the other hand, is rarely worth the short-term boost in rankings and traffic when you consider the potential risk of being penalized out of search results. Even if you do not get penalized, your rankings have no long-lasting value. Once the black hat technique that helped you rank no longer works with Google (I'm thinking of link building, for example) you will have nothing else to support your rankings and be starting from the ground up to rebuild your SEO visibility.
There are some major algorithm updates that do impact websites on a large level. One example was the mobile ranking algorithm update, where mobile-friendly websites were getting preferred rankings in mobile results. For many clients who had put off upgrading their website to become mobile friendly, this was a large shift in their strategy and game plan. Another example would be the SSL or HTTPS Everywhere ranking factor, where websites with a fully secured website achieve preferred rankings. Google has done a much better job in recent years announcing that these updates are in the pipeline and what to expect in advance. We always take these announcements seriously and try to prepare our clients as much as possible.
Since you say on your website that you "focus on visitors," could you tell us what key metrics you monitor to see if your clients' SEO efforts are working?
Each client is different and the metrics we use to help them understand their SEO efforts will depend on their individual goals. Some of the most common questions we answer for clients each month include:
What mediums (referral, organic, paid, social) brought in traffic this month?
Is overall search traffic growing, steady, declining? How does it compare to last year?
What province/state/country is search traffic coming from? Are certain areas growing or declining?
How are search visitors divided by mobile, desktop, tablet?
Are search visitors coming back to the website? What % of search visitors are new to the site vs. returning to the site?
What pages are getting shown the most to searchers in Google Search Results?
How many different search queries was the website shown for in the month? Is this number increasing?
At the end of the day, most businesses are the same: they need to know the bottom line. Is their business growing because of their SEO efforts? This may be measured in terms of total online sales, phone calls, emails, quote requests, etc. brought in by not only search traffic, but all traffic.
What are some of the important qualities of an effective pay-per-click (PPC) campaign?
The most important one that comes to mind is proper conversion tracking. Accurate conversion data is crucial to making the right decisions for the direction and success of your PPC campaign. Some conversions are easier to track, such as on online purchase or even phone calls. But what if someone clicks on your ad, visits your website, and then goes to one of your stores a few weeks later to make a purchase?
In the coming months and years, conversion tracking will become much more sophisticated in order to handle these more complex buyer processes. Technology is getting close to being able to connect that person clicking the ad on their phone to being within close proximity of the store.
When you say that you work on "responsive design" for your clients' websites, could you explain exactly what that means in practice?
This means that we make sure the website is user-friendly, looks good, and functions properly across all devices from desktop computers to smartphones and tablets. There is no lost data or pages; a responsive design is an exact copy that just reformats to fit the device screen.
In the near future (many speculate in the next 2-4 months), Google will be switching to "Mobile First" which means that your desktop rankings will be based on your mobile site. Currently, your desktop site can drive rankings for your mobile site and Google still recognizes that your desktop site has 4,000 pages even if the mobile version of the site has been simplified or stripped down to just 40 pages. In the future, Google will look at the mobile site first and only find its 40 pages – and not the 4,000 pages on your desktop version. This will be a big problem for those using AMP or m. websites where pages are reduced.
How do you think SEO will change or evolve over the next several years?
One of the biggest changes in SEO we are seeing is how people search and the fact that Google wants to provide the very best and most relevant search result. It used to be that we typed in short keyword phrases, and SEO focused on optimizing for those specific keywords. Now, people are typing long strings of words into the search box and searching through voice-activated search or on their mobile devices. As searchers, we've also learned that Google can figure out what we mean even though the words may not be in the right order.
As a result, SEO has already started moving away from specific keywords toward answering questions and statement type searchers. SEO providers will need to anticipate the questions people are searching for along with the additional information in the "next steps" of their search for answers.
Need more information on SEO and content marketing? Contact us today!