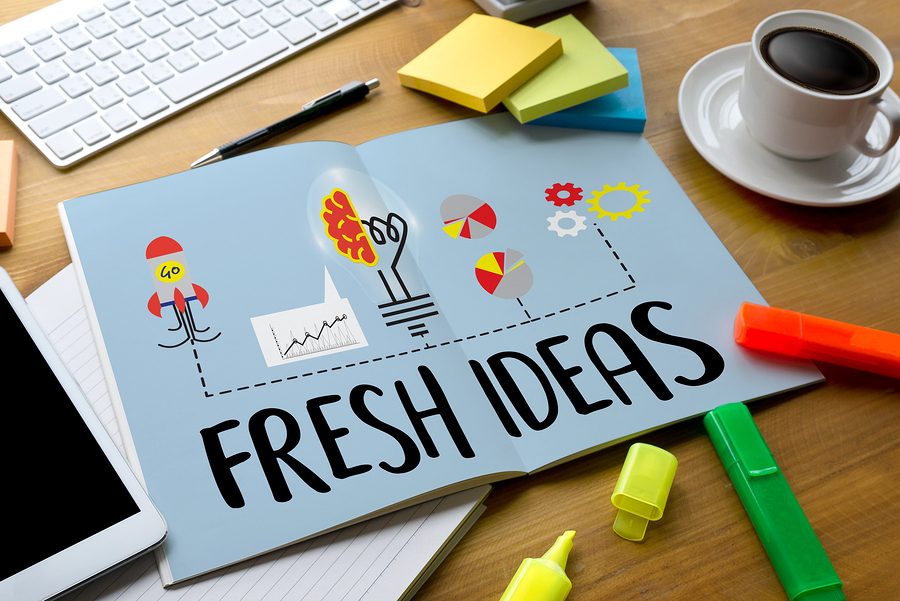 Camilla Peffer is a fashion copywriter from Melbourne who writes for businesses all over the world. Camilla recently took some time out of her busy schedule to share her thoughts with us about writing for the fashion industry and how freelance writers must adapt to succeed in today's dynamic marketplace.
Tell us a little about your background. Why did you decide to become a freelance copywriter?
I'd always known that I wanted to be a writer because I've always loved telling stories. In fact, when I was 6, my teacher accused me of plagiarism when I wrote and submitted a novella as a class assignment. From 1st grade detention to journalism school through to today as a copywriter for some big-name Australian brands, storytelling is still my passion. And SEO copywriting is one of the most challenging and fun ways to do it!
Since you do a lot of work for fashion and lifestyle websites and companies, could you tell us how writing content for this market differs from other industries and topics?
Fashion brands are on such a tight turnaround, particularly high street brands. Because of this, you have to be incredibly sensitive to the timely nature of their industry. Clients need copy ASAP; and as their chosen copywriter, you need to adapt quickly.
As for tone and style, fashion and lifestyle brands understand that customers don't seek to merely own more stuff to clog their Instagram feeds with. They want an experience that stirs their emotions. Good copywriting alongside strong and compelling imagery should create a story for the customer where she is the heroine stepping into an ideal lifestyle through the power those clothes give her.
Since there is no shortage of fashion and lifestyle companies out there, how can you help a specific website or retailer stand out from the crowd?
By creating a strong tone of voice that resonates with that brand's ideal customer.
One brand that does this particularly well is Nasty Gal. Their tone of voice seeks to empower, entertain, and engage their ideal customer through a cheeky, irreverent style that never holds back. Whether that's through an email subject line, a blog post, or a simple product description, Nasty Gal has an incredibly consistent tone of voice that no doubt took a considerable amount of time to develop and implement.
It really is the key to getting your ideal customer to sit up and pay attention to you, because shoes and skirts won't sell themselves.
You mention on your website that "apathy is the enemy" when it comes to copywriting. How do you keep your copy fresh and new?
One way I consistently ensure my copy is fresh is by staying on top of consumer trends and also paying attention to UX. The way we use websites and consume media is always changing. For example, three years ago it was a huge trend to ask a question in email subject lines and use first name personalization. Today, such techniques are outdated and don't work because customers see through marketing tricks easily.
My philosophy is to stay on top of consumer trends, and of course, keep reading. Read everything. It inspires you.
When you market your skills as a copywriter, what have generally been the most successful methods or channels for you?
Getting on top of my SEO, hands-down. I get 80% of my clients through Google and was #1 in Melbourne for "Melbourne copywriter" for quite some time. I'm now at #2, but I'm working my way up!
Also, keeping your clients happy and fulfilling their needs. There is no better or smarter marketing than a happy client!
How is writing for social media different from writing web copy, articles, or blog posts?
It depends on which social media platform we're talking about! Each social media platform has a different audience with different needs. In a nutshell, I consider social media almost a form of micro-blogging, so you want to stir some emotions in a super powerful and potent way. Social media is where you spark interest, whereas a website or blog post is where people go to get more information.
How do you demonstrate to clients that your copywriting efforts are working?

One easy way to stay on top of your results is by getting an SEO audit of your website. Once you've launched your new website, give it three months to see where you could further improve. Then, you can think about tweaking headlines and metadata.
How do you foresee the market for freelance copywriters like yourself changing or evolving in the future?
Copywriters need to wear multiple hats and expand their skill sets beyond the written word. They need to think about the bigger picture and how their words fit within a larger story – that larger story being the whole marketing mix. That's why I don't just offer a content writing service. I offer a suite of SEO services, along with content marketing and social media strategies. It's important to be diverse because the market is always changing – and so should you.
Concerned that your blog or website content isn't as good as it could be? Request a free content marketing assessment today!