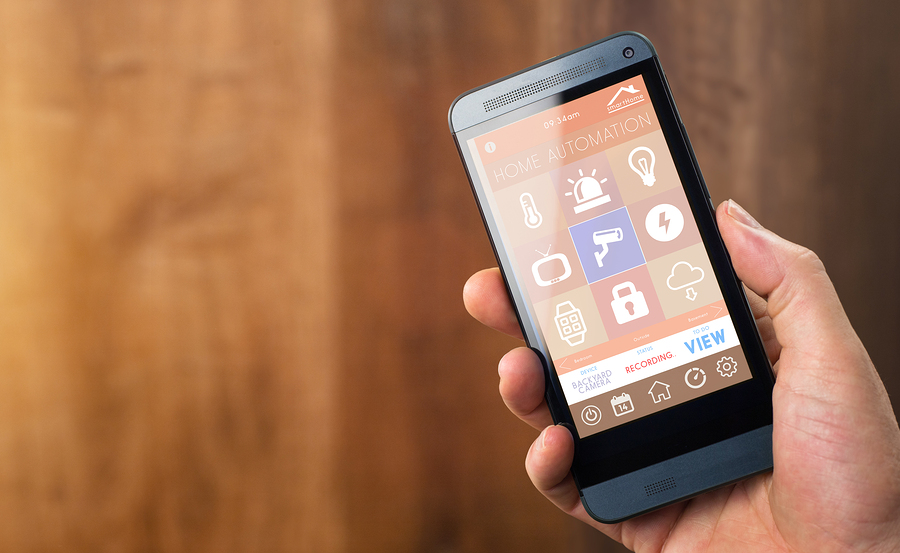 Anthony Main is the founder and MD of The Distance, where he helps companies improve their processes and their bottom line through the use of mobile apps and technology.
The Distance has been developing apps since the very first iPhone. What did you notice about the technology, initially, that prompted you to get involved at such an early stage?
Having developed websites for over a decade, we saw the huge potential the mobile industry had for opportunities to fully integrate technology into people's lives in a way that had never been done before. Our decision to build an app development team was quickly validated when our mobile leads almost immediately started to outstrip web development requests.
Likewise, what have been some of the most significant changes you've seen in mobile development since the early days?
Hardware performance has improved exponentially, we now have the power of my teenage super computer fantasies in the palm of our hands with 24 hours of battery life!
More importantly however, the quality of software has vastly improved the user experience. Apps have become second nature and much more intuitive. This has lead to mass market user engagement that allows them to seamlessly integrate our business and personal lives.
The biggest two surprises for me were:
The sheer volume of content that is now produced on a daily basis is extraordinary – it's now more than all that produced up until 2003!
App revenues have generated an incredible new business opportunity which is much more accessible to small businesses and apptrepeneurs – such as Nick D'Aloisio one of the youngest self-made millionaires with his app Summly.
A few years ago, there seemed to be an arms race, with every conceivable business and brand rushing to create an app. Has this started to taper off, at this point, and if so, for what reasons?
I think the demand for apps has changed. I agree that initially a lot of businesses were getting on the app bandwagon as the PR exposure was too good to miss out on. Many companies used the opportunity as a USP to stand out from their competitors.
Now that the market has matured, app projects are much more focused on delivering results. Whether it be entertainment, revenue, extra value services or improving process user's (and media outlets) will only engage if they see value in the software.
The buzz word now is disruption. Apptrepeneurs are looking at how they can use apps to disrupt traditional existing business models, as proven by Uber and Hassle.
Apps can be exceptionally useful for marketers, for a wide variety of reasons. One is their ability to consolidate data from multiple channels into one location. What are some possible implications of this rich data for marketers?
One of the biggest opportunities has formed from improving customer registration processes. The use of third-party services to onboard users (such as Facebook and Twitter) allows marketers to capture personal demographic data, giving them a much better understanding of their audience.
Cross referencing this data with campaign tracking and usage analytics, marketers can ensure the budgets are highly focused and much more effective than more traditional marketing strategies.
Likewise, apps can be absolutely exceptional for brand recognition, if a company takes the time and invests in making a high-quality, useful app. What are some things a company could reflect on, to help them create an app that will actually be useful for people?
Apps have to be very relevant. Simply trying to portray a brand via a generalised app will only waste marketing budget. Brands need to create useful and engaging experiences that customers enjoy, which achieved can build strong and long-term customer relationships and allow for new marketing avenues, such as PUSH messaging.
Another of the biggest mobile development trends of recent years has been the integration of digital and physical marketing. How can apps be particularly useful for real-world business opportunities?
Location, location, location! Having integrated GPS sensors apps can offer hyperlocal quality data that can produce highly relevant marketing offers and vastly increase customer engagement. E.g. travel destinations or bricks- and-mortar stores can trigger notifications when users pass into a geo-fenced area.
Building a custom app is just one aspect of how apps can be useful for marketing. Are there any particularly useful marketing apps out there that you're aware of, and what makes them so useful?
We are proud to say we already contribute to this space. In marketing our own website we have developed an app of our own to help SEO experts monitor their website standing whilst on the move using their phone. It connects to the market leader Moz.com's API to display domain scores and backlink data. We highly recommend marketers download our FREE Pocket SEO app from http://pocketseo.io.
For a company that's just beginning to think about building a custom app, how might they go about deciding what an effective budget for the project might be?
App owners should focus first on their Minimum Viable Product – the smallest set of requirements that can deliver value to their target audience. This will allow early stage customer engage and ensure the business road map is inline with their users' expectations.
One thing apptrepenuers often underestimate is the marketing effort required for an app to be successful. Budgets should ideally match their development budget if not be significantly more (up to 10x) if they are aiming win market share in a competitive vertical.
How can apps and mobile development help replace the outdated custom-software servers that businesses have used traditionally? What are the potential savings in that situation?
Traditional enterprise software is often overly architected in order to be a one-size-fits-all solution. By replacing these traditional turnkey systems with more forward innovative app solutions, a much more effective tool can be implemented. Business processes more often than not are vastly improved and better data capture, availability, and transparency is provided whilst on the move.
Apps can be particularly useful in getting sales and marketing teams on the same page. What are the potential benefits of efficient communication and every member of a team understanding the bigger picture?
There is now a whole industry of messaging platforms designed to improve communications across teams. At The Distance, we've experimented with many in order to ensure effective user engagement.
With diversely integrated solutions it is now possible to increase the availability of information and improve the transparency between different departments and management tiers within an organisation, helping to build better colleagues relationships and longer term commitments.
Want to learn more about improving your marketing efforts? Contact us today!