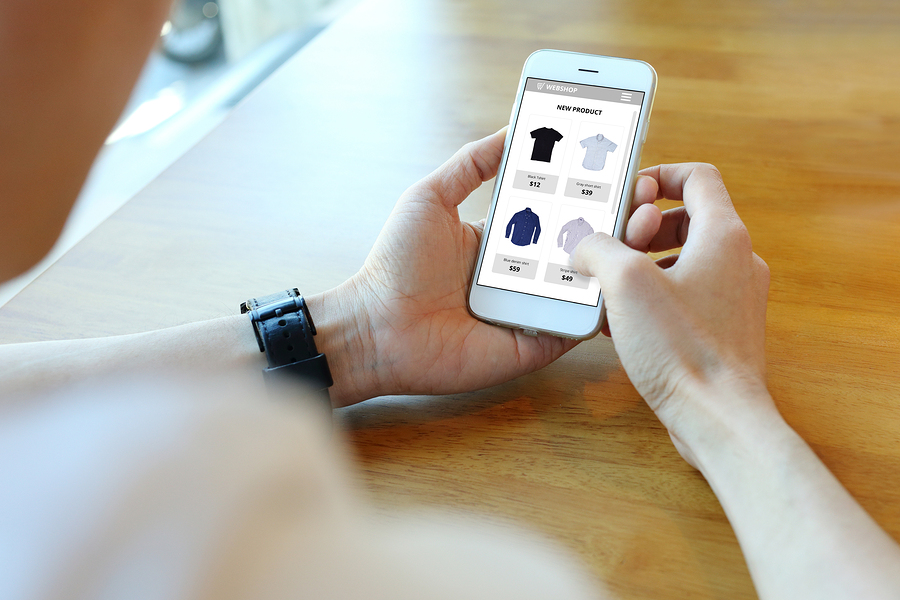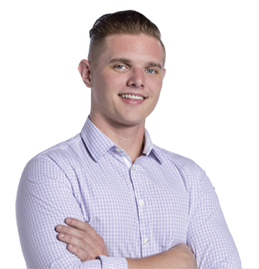 Ronald Dod is the CEO and Cofounder of Visiture, where he oversees Visiture's search engine marketing program and drives results for their clients. We recently had the chance to talk shop with Ronald and glean some great insights about eCommerce, what makes a good keyword, and more:
Visiture specializes in search engine marketing (SEM) for eCommerce. First of all, how did you get started as in the field? What need did you perceive that you set out to fill with Visiture?
I got started in 2013 in SEO and then found my calling with eCommerce. We were able to see results, in the form of increased sales, and this made it much easier to measure results. This made it where you had to be good to be in the eCommerce space, which I liked a lot. In 2015, I merged my company with Visiture so we could do both SEO and PPC for eCommerce clients.
The need that we fulfill with Visiture is helping online retailers acquire new customers using search engines. We are a perfect fit for online retailers who want top SEM talent on their side, helping them gain new customers.
What are some things that are particular for conducting SEM for eCommerce? And how does SEM for eCommerce overlap with traditional digital marketing methods, like SEO?
eCommerce is a very different beast – it's difficult and competitive. It also requires totally different strategies as compared to lead generation. Instead of focusing on paid ads and landing page creation, which works well for lead generation, we focus on data optimization for Google Shopping, dynamic re-targeting, and content creation and promotion, which together help eCommerce businesses separate themselves from their competitors.
SEM tends to overlap a lot with other digital marketing methods. SEM is just one more step in the multiple touches that it takes to convert a customer. SEM cannot really be looked at as a standalone marketing initiative – it is part of the digital marketing mix.
Visiture also regularly sees your clients grow an average of 46%, annually, in keyword rankings. What are some methods you'd recommend for increasing keyword rankings, and why are they so effective?
A lot of companies just focus on the content ranking factor in the three most important ranking factors. They work on their site speed, canonical links, and other content factors while they completely ignore links and RankBrain, the other two ranking factors. The ones who focus on those two factors generally see more impact from their efforts because no one else is really optimizing for it.
What are some keyword research tools or resources you'd recommend, to identify potentially profitable SEO keywords and phrases?
Google AdWords Tool and SEMRush are the two keyword research tools that we use. SEMRush is a great tool for a competitor's analysis and looking into related phrases. Honestly, there are a ton of good keyword research tools out there, and for the most part, you cannot go wrong with the majority of them.
Thanks to the proliferation of unsolicited advertising and unethical marketing, content and inbound marketing are becoming increasingly important for eCommerce. If a company's not already hosting some sort of blog, what are some reasons they might want to do so, in terms of SEM for eCommerce?
In my professional opinion, it is mind blowing to me when anyone in the eCommerce space doesn't have a working blog. It's like not having a mobile website today. Maybe it's just because I am a mile deep into SEO, but I think it's crazy that they are not creating amazing content for their target markets because that is how tons of eCommerce brands are winning online.
Consumers are much more likely to buy from brands which show in organic positions in Google when they are researching what to buy. Creating content enables you to be there when they are researching online and capture them as a customer, either initially or later through other marketing tactics.
Once a business owner has identified some potentially profitable SEO keywords and phrases, how might they leverage those insights into an actionable, profitable content strategy?
You want to create the keyword matrix of what keywords are being targeted per page. You want a similar group of phrases targeting one webpage, whether it be a category page, blog, or resource page. Then, you want those pages categorized correctly and linked on the navigational bar. You also want to build links to your website (links to the homepage are great) because it will build authority to your pages linked to on the navigational bar, then they will rank higher, and you will get more traffic and revenue. You can also link to your blog page on the navigational bar and then that blog page links to your blogs, naturally.
It's tempting to go after the elusive 'viral content', as it can produce hundreds of thousands if not millions of views when you strike gold, but it's also pretty much impossible to predict. What are some ways SEM marketers could construct content strategies with long-tail search terms, and then fill in the gaps or augment the strategy with more topical or trending posts?
Creating virial content is really like throwing spaghetti on a wall. This one company produced over 140,000 Facebook shares in 3 months with this post but they also wrote hundreds of other articles which didn't produce anywhere near the same results.
You can always do content research with long-tailed phrases. Say you want to rank for [The Best Link Building Strategies], you can see what was popular in the past with Buzzsumo with the phrase [link building strategies] to see what worked in the past based on social media shares or backlinks and then make better content than what is existing.
Using tools like Ahrefs or Buzzsumo is critical because otherwise you are guessing on what works and that can cost a ton of resources in the long term.
Local search is becoming increasingly important, as people are returning to brick-and-mortar storefronts in search of experiences and convenience. What are some useful keywords and phrases that a business might try ranking for, to show up in local searches? And what are some industries that local search is going to be particularly important for?
Any online retailer that also has brick and mortar locations need to be doing local SEO for their storefronts. It can be as easy as a local page focusing on local keyword phrases. For instance, if you sell skateboards, you can target phrases such as "[Insert City Name] Skateboards" with your local pages. Anything that uses your main phrases plus the city is a good starting point. Generally, people do not search for counties, zip codes, states, etc. The city is the most important focal point.
Visiture regularly helps customers and clients return an average of 120%, annually, on advertising expenses. What are some SEM methods Visiture employs to see such a high ROI?
As I eluded to earlier, Google Shopping optimization is key in eCommerce. Google releases so many updates, such as similar audiences, for Google Shopping, so focusing on the changes and how to best use them as quick as you can is a good recipe for success when it comes to PPC.
For SEO, it is really just creating the best experience for your customers – from the right words on the page so that they know what it is about, to a fast loading site, both desktop and mobile, and great content that your users will enjoy and get value from. One big problem that you want to keep in mind – what you think is good content is not necessarily good content. Sometimes you can be too deep in your industry, or not really understand what your customers really want.
Unlike PPC, which disappears as soon as you stop paying for it, SEM is forever, or as long as there are search engines. What are some other reasons eCommerce businesses should focus on SEO and SEM if they want to truly rise in their niche or industry?
Well they should do it all (haha). They should be doing email marketing, retargeting, SEO, PPC, etc. SEM (SEO and PPC) really get the first-time visitors to the website. SEM might not get you the greatest return, but they can produce customers that you can later re-target with display advertising, social media, email marketing and more. SEO and PPC are just two parts of the digital marketing mix and the key is to use all of the pieces of digital marketing together to make them stronger. If you do not do SEM (SEO and PPC) you will not be able to acquire customers as quick as your competitors and you might be left in the dust!
Media Shower can help you improve your search engine marketing. Get a free trial today!